Where the world gathers for
plating, anodizing, & finishing Q&As since 1989
-----
Welding galvanized steel
2003
I weld galvanized steel plates with a wire fed welder. For my personal protection I wear a 3M half face respirator with the 3M 2097 P100 particulate filter (pancake type, dark pink in color) under my welding helmet. Is this adequate enough protection for this type of metal fumes? Thanks in advance to any information you can share.
Ed Capulong
- Cold Lake, AB, Canada
---
Heater/Air conditioning fans can be cheaply acquired and modified. How do you know when your mask filtration has expired? A problem. If you want the ultimate in protection, you will need to go to a partial mask with pressurized breathing air.These are a pain but the ultimate in effectiveness.
There are air fed full hood units that you could modify with an instant darkening welding lens, but I suspect that neither you or your boss want to go to that expense.
James Watts
- Navarre, Florida
---
"Welding Zinc Coated Steels"
from Abe Books
or

Affil. Link
Your purchases make finishing.com possible
2004
What, if any, are the effects of welding galvanized steel with little or no ventilation?
Shawn Adam
- Oakville, Ontario. Canada
Ed. note: please search the site for terms like 'metal fume fever' and 'zinc fumes' and 'welding galvanized', Shawn. We have more than a dozen threads on line that answer your question. Thanks.
---
2005
I started work at a local machine shop about 7 months ago , and recently have become quite ill. I was a self employed welder for many years before working at this particular shop, and had never found myself sick , because of any exposure to harmful fumes from welding or grinding.
The only difference I can see that may have an effect is that in this shop I have welded, and ground on quite a bit of galvanized steel.
My local clinic suggested that my recent illness may be attributed to this.
my question is , does exposure to fumes from welding or grinding on galvanized material , indeed make a person ill
and if so , how much exposure is required before one might experience symptoms.
Daamon Ross
welder/fabricator - Moncton, New Brunswick
---
2006
Yes, the fumes from Zinc covered Materials will produce an illness to you if you avoid using the proper safety equipment such as respirators and ventilations.
All I can say is wear a respirator, as the 3M pink pancake ones are as about as good as a fibre white one, which isn't all that great for anyone, try a fresh air supply or an air mover just enough to get the fumes out of your way.
If you do become feeling ill, it usually is something like a hang over but I would have to say at least a hundred time worse than the best hang over you have ever had!
Your whole body aches, you feel hot and cold, you have a headache, and you shiver.

WCB states about 200 ppm is the maximum intake of fumes which roughly is about the size of two sugar cubes.
As for long term affects too much can't be too good for anyone.
Daryl Welder (seriously)
- Port Alberni, B.C.
---
October 14, 2009
I recently welded on a piece of galvanized. It smoked really bad, but I wasn't welding for very long. The ventilation wasn't as adequate as I thought it was. Today I find myself with back/kidney aches and I feel like I have a fever.

An undergraduate professor told me that welding galvanized metal produces symptoms very, very similar to cyanide poisoning, if not the exact same thing.

Next time I won't be so dumb. I hope you haven't had any of these feelings. I was pretty scared before I realized what it was. A friend told me that drinking a large glass of milk immediately after the welding helps, but I feel like that's an old wives' tale... Seeing as it doesn't make much medical sense to me. But who knows.
Anthony Roark
- Madison, Wisconsin
---
October 16, 2009
Hi, Anthony. Sorry that you're feeling poorly, but all evidence is that you will be fine very shortly. I know of nothing anywhere that says the effects of zinc fume fever are cumulative or long term.
Enough people report that milk is helpful, that it probably is. Maybe the calcium replaces zinc and drives it out of your system.
I certainly don't belittle your illness in the least, but zinc fume fever has nothing at all in common with cyanide poisoning, the main symptom of which is the inability to breathe (Cyanide binds to the iron-rich hemoglobin in your blood, where the Oxygen is supposed to bind, and your blood loses its ability to deliver oxygen to your heart, your brain, or anything else).
Regards,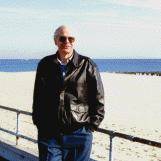 Ted Mooney
, P.E.
Striving to live Aloha
finishing.com - Pine Beach, New Jersey