60,000 Q&A topics -- Education, Aloha, & Fun
topic 22174
Looking for Green Engraver, or parts and manuals, Model D2 or 106
A discussion started in 2003 but continuing through 2020
2003
Q. I am looking for parts for a Green Pantograph Engraver D2. More specifically a Motor and Pulleys.
Joseph R
[last name deleted for privacy by Editor]
- Woburn, Massachusetts
---
2003
Q. I am trying to locate a source for information on a Green Engraver Model 106: parts, operation, instruction and any other information about the company or the Machine.
Thanks in Advance,
Julian Barnes
- North Carolina
---
2007
A. This model is no longer in production and parts are unavailable I still use this model at work and we are missing parts also that's how we found out that parts are unavailable.
Dave Bell
- West Palm Beach, Florida
---
---
2003
Q I am looking for a Green Engraver Model #106 with basic set up. This includes 1 110 volt ac Dc 1 motor belt 1 tracing stylus 2 work holding clamps 1 copy carrier, for outlines 1 motor foot switch 3 H.S. steel cutters 8 Type stops 1 set of wrenches #106-95 name plate clamping fixture #F1Cb4 Set 1/2" master type, to produce characters from 1/4" down to 1/8" in five steps. Set of 144 characters includes punctuation marks, three of each numeral and type tray. #106-+63 carbide tipped cutter. This equip will be used basically for engrave name plates.
Thank you for any help,
Gene Greco
a shoe bronzing co. - Pembroke Pines, Florida
---
---
Need manual for Green Engraver Model 106
2005
Q. I recently purchased a Green Engraver, Model 106 from e-bay. I was curious if you ever received an owner's manual or could lead me in the right direction to get a hold of a manual? Thanks for your help.
Robert Anderson
- Columbia Station, Ohio
---
2005
Q. I have just purchased a Green Engraver, Model 106, Sn 16004 and would like to get an owners manual and a parts manual w/accessories to determine what is missing.
Thanks,
James Nason
hobbyist - Sabago, Maine
---
A. Hi. If any reader has photos, manuals, data sheets, or other generic info about pantograph engravers, please post it by emailing to mooney@finishing.com. Unfortunately, this site doesn't have a thousandth of the horsepower we'd need to act as a free e-bay, so we can't post offers to sell, or put readers in touch with each other.
Regards,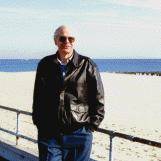 Ted Mooney, P.E.
finishing.com - Pine Beach, New Jersey
Striving to live Aloha
---
---
2006
Q. I'm looking for the drive band for a Green Engraver -mn 106. Is the drive band just a standard o-ring?
John E
[last name deleted for privacy by Editor]
- Roundup, Montana, USA
---
2007
A. No the drive band is not an o-ring, it is a tiny belt that is no longer available from manufacturer but you might be able to get a vacuum belt that might fit. The one I use at work has a 6 inch belt on it.
David B
[last name deleted for privacy by Editor]
- WPB, Florida, USA
---
---
August 2, 2008
Q. Here's another fine old machine that migrated to our shop minus key parts. Old machines often come with a collection of stray items and attempts to improvise ... this being another example.

Does anyone have the time to post a close up picture of the lower bearing housing cap for the cutter assembly of a Green Engraver 106? We can fabricate it, but if there are parts collectors out there, I would also like to see photos of what else might be missing.

I am taking this machine on before delving projects on a Lars Gorton Pantomill that came from the same estate sale. My work will be published in the next few years as shop manuals for advanced carvers. Some of my projects are also being prepared for bronze casting.
John Norem
carver & engraver - Eugene, Oregon
---
August 10, 2008

You are all off the hook on this now... our local machinist wizard has cast his spell and is up to date fascinated with embellishing items for the pantograph. My first test was, "BE CAREFUL WHAT YOU WISH FOR". Thanks for posting all the helpful elves and wizards advice. John
John Norem
[returning]
Carver & Engraver - Eugene, Oregon
---
July 12, 2009
A. I wrote a book, The Machinist's Bedside Reader #2, in which full working drawings and how-to-make notes will be found, for a machine very similar to a Green Engraver
Guy
Guy Lautard
- Sechelt, BC, Canada
---
---
Reassembling a Green pantograph
2005
Q. I have a Green pantograph model D-2; my problem is that I took the arms apart to clean, and lost the order of reference. Can anyone help me with the correct instructions on how to reassemble the ratio guide arms back correctly? Any help will be greatly appreciated.
Joel Weinstock
weinstock custom cues - Tulsa , Oklahoma
---
2005
A. Hi - I saw your question on reassembly of a Green Engraver. I have a model 2 D that I just acquired with some other equipment. I do not know much about this equipment but I could take pictures of if that is any help.
Neil Porter
Porter Racing - Merced, California
Ed. note: We'd be happy to print the pictures here if you take them, Neil, and e-mail them to mooney@finishing.com
---
2005
A. I am responding to another readers request as to how to put his arms back together on a Green Engraver Model D-2. I have a picture of the one I have, it might help that person.
John Best
- Victoria, B. C. Canada
Ed. note: we'd be happy to include the picture on this page, John, attach it in e-mail to mooney@finishing.com please.
---
2005

Thanks anyway! I have now sold the machine and have gone with CNC, thanks anyway.
Joel Weinstock
[returning]
- Tulsa, Oklahoma
---
---
Mico Engraver No. 252
August 21, 2012
Q. I'm the owner of a Mico engraver Cat. No. 252. Does anyone have any information on this company and engraver?
Thank you,
Lou
Louis Tighe
Retired - Clarksboro, New Jersey, USA
---
---
April 5, 2020
Q. Hi. I inherited a Green Engraver model 106 along with 3 sizes of brass plates and some a few bits and DC a tracer.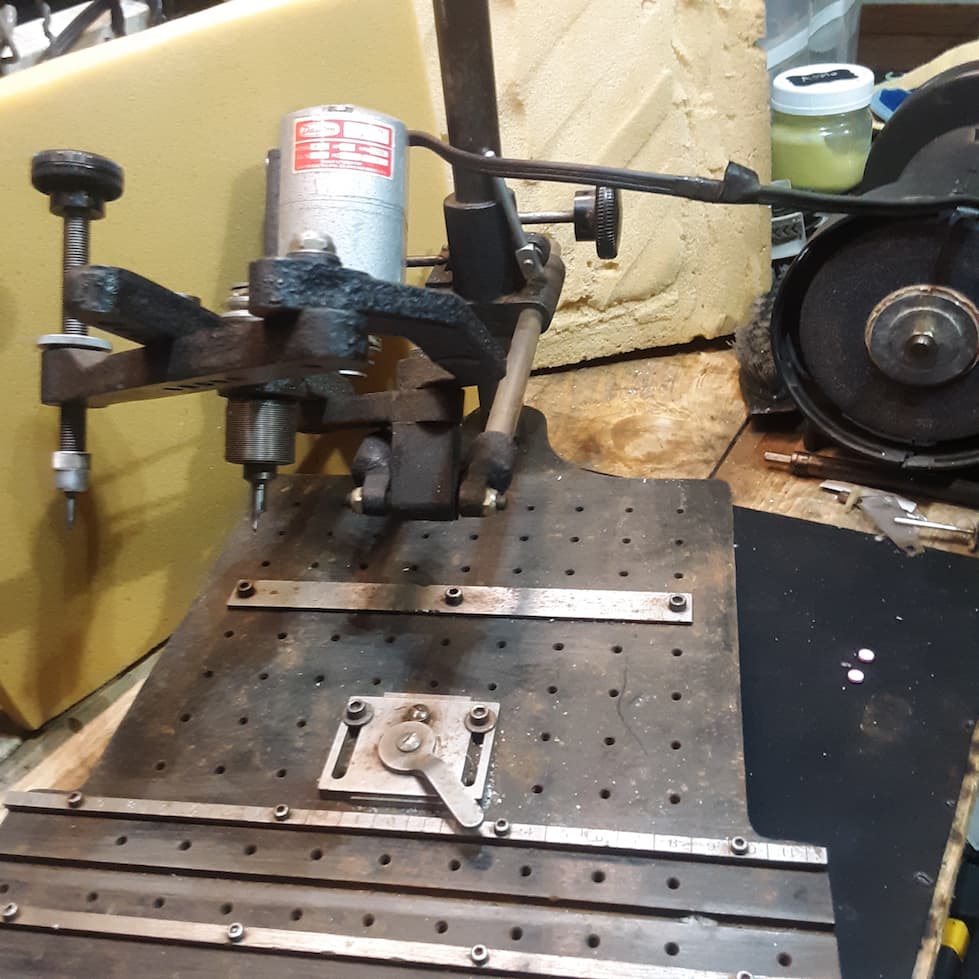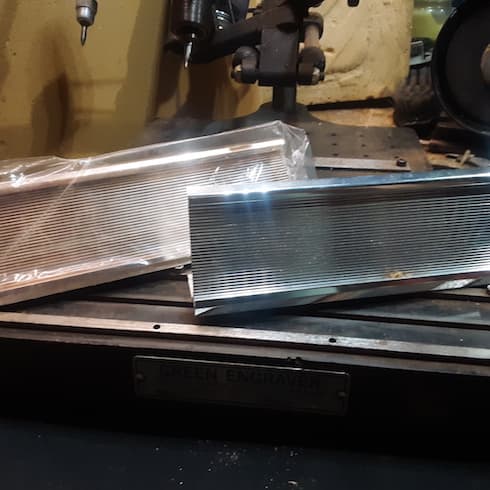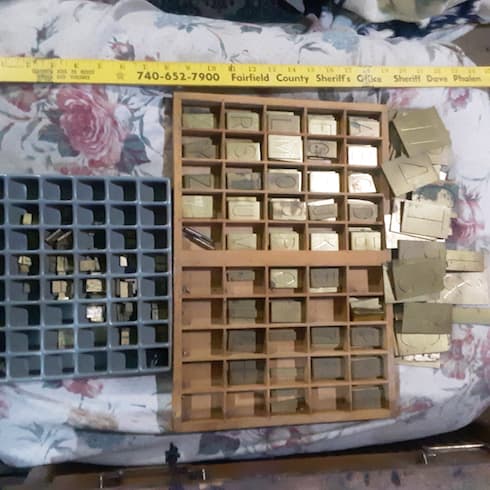 ANNE D
[last name deleted for privacy by Editor]
Hobbyist - MILLERSPORT, Ohio
---
April 2020
A. Thanks for posting the pics, Anne -- people have been looking for them for a long time! As mentioned earlier, our low-horsepower public forum would be swamped in a week if we tried to act as a Craigslist or free E-bay (we already receive a thousand spams a day). So if you are looking to sell this inherited item, try listing it there ... and if no luck, freecycle.org. But your pics will help people in any case!
Regards,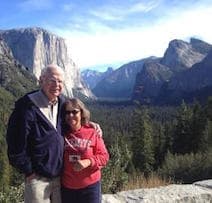 Ted Mooney, P.E. RET
finishing.com - Pine Beach, New Jersey
Aloha -- an idea worth spreading