Where the world gathers for
plating, anodizing, & finishing Q&As since 1989
-----
Cleaning paint hooks
1999
Q. I am looking for a system to remove paint residue from paint hooks used in a conveyorized spray booth. I am looking for an alternative to our existing system (bake-off oven.
Diane Tsenane
- Yankton, South Dakota
---
1999
A. The best way is to remove the paint with paint remover dipping method.

You dip the hook in the solution and after minutes or one or two hours , depend on the thickness of the paint, the paint is removed completely.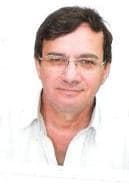 Yehuda Blau
YB Plating Engineering and Quality - Haifa Israel
---
1999
A. Diane:

You'd be surprised by the can of worms you have opened. The options are many and which one you pick depends largely on several criteria. Supplying those criteria in your message is more than likely to get a better response from the readers of finishing.com. I'll help get the ball rolling.

1. What size are the hooks?
2. What is the metallurgy of the hooks? (probably, mild steel; but need to know for sure...)
3. How many hooks need to be stripped per day, per month, etc.?
4. What kind of paint(s) need to be removed?
5. How thick is the paint on the hooks?
6. What kind of capital budget do you have for this project? (Several of the options are very costly)

If you don't have any money set aside for this project, have you looked into sending this work out to a job shop stripping house? There are several very reputable companies that do this for a living and charge a reasonable price. With that in mind, do you really know what it costs "you" to strip the parts in-house? Don't forget energy and waste costs... You'll need to know this to determine if any of the options will save you money.

Answers to the questions above will help determine which methods are feasible for your needs. For example, if you need 500 hooks per day stripped, chances are that plastic blasting media is not for you. Likewise, if you don't have about $250,000, a laser ablatement system is out of your price range.

There are a couple of options that are reasonably priced for hooks. One of them is burn-off. Other thermal methods that might work are: Molten salts, fluidized sand bed and cryogenic. Several chemical choices are out there as well. Depending on thickness of paint, I have seen paint hooks cleaned by banging them with a hammer. (labor intensive yes, but cheap...)

You have a long strange road to travel. I'll be glad to help if I can. Good Luck!


Craig Burkart
- Naperville, Illinois
---
2006
A. Best solution is using thermal cleaning. No need for nasty chemicals. The best thermal cleaning technology I know is Fluidbed Cleaning.
Jo Carter
- Birmingham, West Midlands,UK
---
---
Multiple threads were merged: please forgive repetition, chronology errors, or disrespect towards other postings [they weren't on the same page] :-)
---
---
Stripping e-coat racks
2003
Q. I am looking for a fast way to strip e-coat racks to keep them in production. Does anyone have a process that does this ?
Daniel Domanoski
- Longmont, Colorado
---
February 26, 2012
Q. Please suggest, how to strip off the e-coat from hooks used in CED (cathodic electrodeposition) baths, other than grinding.
Sanjay Karmarkar
- Ahmedabad, India
---
March 1, 2012
A. Good day.
I last worked in E coat 15 years ago. We "stripped" our racks overnight in an oven, to effectively "burn" off the deposit. Temperature is a factor, as annealing can occur.
Unless technology has improved, I would hazard a guess as to use a solvent, which would require waste treatment/disposal.
As the old adage suggests, build a better mouse trap, and the world will beat a path to your door!
Eric Bogner
- Toronto, Ont., Canada
---
---
Multiple threads were merged: please forgive repetition, chronology errors, or disrespect towards other postings [they weren't on the same page] :-)
---
---
What chemical will strip CED coated jigs?
2006
Q. Hi

Can I know a better way to strip jigs after ED coating? Any chemical or method? Currently I'm using HOT sulfuric Acid.

Thank You.
KC Tan
CED - Johor Bahru
---
2006
A. What's the jig's base material, what's the coating and what does it mean ED? Why is HOT sulfuric not acceptable?
Guillermo Marrufo
Monterrey, NL, Mexico
---
2006
Q. Hi,

The jig base material is stainless steel & paint is the type of material using in electro coating (ED). The hot sulfuric consumes a lot of time when stripping and it's hard to control the pH when heating over 100 °C and also very dangerous. Do you have any recommendation on stripping the jigs? Please advise.
KC Tan
[returning]
CED - Johor Bahru
---
TUTORIAL FOR NEWBIES:

The internet is a giant one-room schoolhouse, so we will add that methylene chloride is a very toxic chemical which we are not suggesting that random readers use without appropriate goggles, gloves, excellent ventilation, and training.
A. Hi KC. Burning it off in an oven is the only other way I've heard of. But, in general, most paint and organic coatings can be removed with methylene chloride without harming the metal, can't they?
Regards,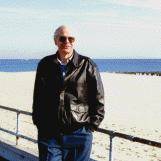 Ted Mooney
, P.E.
Striving to live Aloha
finishing.com - Pine Beach, New Jersey
---
---
How to remove/ strip CED coating from mid steel
March 4, 2014
Q. Please suggest how to remove CED coating from MS sections
Ashish ahluwalia
- Indore MP India
---
March 2014
A. Hi Ashish. We appended your inquiry to an earlier thread suggesting that concentrated sulfuric acid, or methylene chloride may be generic chemical solutions to the problem -- but there are safer and sounder proprietary chemical methods.
Burning the coating off is another possibility.
Finally, blasting with a proper media may be the answer, but CED is often applied to reach areas which other methods can't reach, so it's hard to say whether it will remove all of the coating. Good luck.
Regards,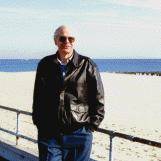 Ted Mooney
, P.E.
Striving to live Aloha
finishing.com - Pine Beach, New Jersey
---
---
How to effectively clean our hooks from painting
September 19, 2018
Q. Hi, in my company we have a problem with cleaning of our hanging hooks. They are large and have a rake like form. All of the teeth on the "rake" need to be cleaned entirely for our products not to be contaminated with the previous layers of paint.
Right now we have a grit blaster to do the job, but it isn't good enough. It's all on a conveyor that moves 3,5 m/min. so the process needs to clean it at that pace. The painting that the hooks have on, will be around 100 µ, and consist of about 20 µ e-coat and 80 µ polyester powder topcoat.
So my question is, what other options can we use? The start-up cost, is not as important, as the running cost and the effectiveness.
René Christiansen
surface technician - Lunderskov, Denmark
---
---
July 17, 2019
Q. Any idea on how to remove excess paint from coating jig that is made from polyketone?

If possible want to not use chemicals.

Tried other methods before: ABS and also water jet. Both can be used but want to consider other methods.
Dzul Helmi
Manufacturing - Terengganu, Malaysia
---
July 2019
? Hi Dzul. Sorry, I don't know what ABS method means. But your question will surely draw far more interest is you summarize your experience with using the ABS and water jet methods rather than just asking a question without offering the readers anything to learn from the time they spend on it. Thanks!
Regards,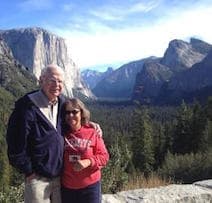 Ted Mooney
, P.E. RET
Striving to live Aloha
finishing.com - Pine Beach, New Jersey