Where the world gathers for
plating, anodizing, & finishing Q&As since 1989
-----
Does re-plating require removing gemstones
Q. My new $10,000 white gold ring was re-sized. Now it looks like some of the rhodium plating has burned off resulting in yellowish spots on the band. If I have it replated does the jeweler have to remove the stones? There are 9 uniform baguettes.

Many thanks,
Bonita Neill
- Vancouver, BC, British Columbia, Canada
2003
---
2003
A. Hi Bonita, no the diamonds do not have to be removed. Chemically, the diamonds are pretty much immune to plating baths. Clearly, the jewelry store has some problems with their rhodium bath or the plating process itself. The ring must be meticulously cleaned prior to rhodium plating. The rhodium plating bath must be free of metal contaminants. And finally the rhodium plating must be thick enough to provide reasonable wear. Bear in mind even when done properly that periodically the ring will need to be replated especially in the wear areas at the edge of the ring shank itself. But you are entitled to a pristine white layer of rhodium to begin with, so hold the jeweler accountable!

Best regards,
David Vinson
Metal Arts Specialties - Leonard, Michigan
---
---
August 14, 2017
Q. I have Sterling silver earrings that have a swiss blue topaz cabohon bezel set and I would like to plate it rose gold. Does Topaz withstand plating?
Peta Hayworth
- sydney, australia
---
August 2017
A. Hi Peta. In letter 22709 Neil Bell offers a short list of some stones that can generally be left in place and others than should not be, but topaz is not on his list.

A posting in Gemology Online (https://www.gemologyonline.com/Forum/phpBB2/viewtopic.php?t=21794) suggests that the Topaz will be okay for rhodium plating if it was irradiated but possibly not if it was coated. Of course, gold plating is not rhodium plating.

Topaz
According to Wikipedia, Topaz is a complicated gemstone, not naturally blue. More questions than answers -- sorry.
Regards,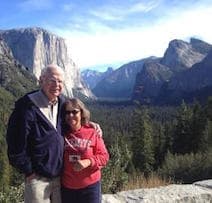 Ted Mooney
, P.E. RET
Striving to live Aloha
finishing.com - Pine Beach, New Jersey
---
August 14, 2017
A. Hello! Regarding Peta's question, and relating back to plating kits, a "brush plating" kit *might* do the trick, if the stone is well-protected with a masking material, because a I understand it (*please note that I've only seen photos on-line, and have not done this myself*) the electrode is clipped onto the wet part of a brush, Q-Tip(R), or other applicator, which is used to "paint" the plating onto the metal. I wish I could offer a detailed tutorial, but I have not done the brush method myself. However!, I just checked, and doing a search on "brush plating" yields a cornucopia (I couldn't resist the opportunity to use that word, LOL!) of results ranging from suppliers, to how-to videos, and onwards from there.

(As an aside: It's fundamentally the same as Brush Etching, except that the electrodes are reversed.)

To continue: You also can look for a metal artisan to do it; one place to start might be the chain-maille community
(online, there is M.A.I.L., the Maille Artisans International League). A number of the folks there seem to do their own anodizing, plating, and flame-working. They might be on social media - I haven't remembered to check.

I'd also guess that it might be useful to also check Etsy, because I've seen quite a lot of rose-gold plated jump rings (which are used for weaving chain maille) and charms and so on being offered for sale, and a few of the vendors do at least some of the plating themselves.

I know that the usual answer is "take it to a jeweller", but there is the problem of cost, plus whether the shop even has actual jewellers/artisans on site, or whether they'd just contract the work out - either way, that's probable a very expensive option...

I know I'm way too verbose, but I do hope that at least some of the above helps!
Kris Krieger
- Richmond, Texas, USA
adv.: