Where the world gathers for
plating, anodizing, & finishing Q&As since 1989
"Sizing rhodium plated white gold rings."
-----
2003
Q. I am a repair goldsmith doing trade work for retail jewelers. White gold is popular these days and most white gold rings are rhodium plated to disguise the yellowish tinge caused by using alloys with a high copper content. My problem is how to deal with rhodium plated white gold rings when I size them. Plating is removed or damaged by soldering and finishing operations, and any material I add is not plated. The issue is how to make the area worked on look like the rest of the ring. I have a pen plater but it doesn't seem to match the original plating in thickness or color (I don't underplate with nickel). There is often a "tide line" where the original plating meets the exposed white gold and the margins of this plating are pitted because it does not polish evenly. Jewelers do not want to pay to strip the old plating and replate the entire piece.
William Russell Powell
goldsmith - Saskatoon, Saskatchewan, Canada
---
2003
Q. I earlier today e-mailed you a question about sizing rhodium plated white gold rings and mentioned that a lot of white gold has a yellow tinge because of copper in the alloy. Many manufacturers add copper to nickel based alloy because such alloy is finicky and has an undesirable casting failure rate and often results in a hard brittle metal. It's cheaper to cast yellowish white gold and plate it than to invest in additional casting controls and price casts with an allowance for higher failure rates. I'm not sure whether this information is needed but it answers the question, "Why would anyone add copper to white gold?"
William Russell Powell
[returning]
goldsmith - Saskatoon, Saskatchewan, Canada
Ed. note; This is an interesting thread, and only one of many. Before you get too confused, you might want to start with our FAQ on Rhodium Plating and White Gold to get an overall understanding :-)
---
2003
A. You are right, you should not use a nickel underplate for rhodium plating over white gold. You are also right that a pen plater is not the right tool for this job. It is better to immerse the entire ring in a rhodium plating bath. It is possible to get great results without removing all the rhodium but it takes some careful polishing and experience. I will be happy to send you an article (which I wrote) on this subject, published last month in AJM magazine, if you contact me directly.

Any white gold alloy of 14K is 58.5% gold and gold is a yellow metal so no matter what other metal is in the alloy it will never be as white as platinum let alone rhodium. Some people are quite content with this slightly yellow color and if these people are your customers so much the better. The reason for copper in most alloys of white gold, be it sheet stock, wire, or castings, is to improve malleability. This attribute reduces the chance of the prongs that are holding stones cracking or ring shanks breaking.
Neil Bell
Red Sky Plating

Albuquerque, New Mexico
---
January 6, 2010
A. Regarding your query regarding the repairing or resizing of a ring, you have to take special care about the finishing of the work done. You have to finish up the resizing very well without any pits and you have to polish all the ring shank very well. To do this operation, You must use a very fine abrasive paper to smooth out the rhodium plating existing before the using of the torch for resizing. Then, a very good polish first with tripoli and then with a fine polishing agent, like Magic Blue Polish using a soft cotton polishing mop. Now comes the crucial point: there should be a divine cleaning of the job done otherwise the rhodium plating would become dull or stained. The item to be plated must be electrocleaned well and then soaked in distilled water to clear off any impurities. After all this, place the ring in a Rhodium Bath and give it a 15 to 20 second bath, please be sure that the bath is warm at least 100 degrees F. Take it off the Rhodium and soak it again in distilled water and dry with a soft tissue. Now the ring repaired should look as new.
Joseph Tanti
- Valletta, Malta
---
---
November 10, 2010
Q. When I got my rings sized about 11 months ago, 5 months later they turned black and you could see were they had done the sizing so I took it back and it has done it again? Why does this happen it has only been 6 months again. The rings are White Gold 18ct. I have other White gold and this has not happened with them and they have been sized.
Rebecca Kirk
worried mum - Auckland, New Zealand
---
---
October 26, 2016
Q. When you replace a ring in rhodium do they take the stones out first to plate it in order not to get it on the stones?
DANA MCLEOD
- OGDEN Utah USA
---
October 2016
A. Hi Dana. No, the stones are non-conductive so they do not get plated. Diamonds and natural stones are left in place for the plating because they are resistant to the chemicals used. I am not sure about pearls and artificially colored stones and a few sensitive gemstones, because I'm not sure whether they are fully resistant to the acids and alkalis used in the plating.
Regards,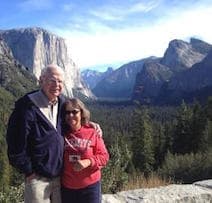 Ted Mooney
, P.E. RET
Striving to live Aloha
finishing.com - Pine Beach, New Jersey
---
October 28, 2016
A. Ted's correct that most stones such as diamonds, sapphire, rubies etc. are not removed before rhodium plating and yes pearls will be attacked by the chemicals as will coral, shell, lapis lazuli, malachite, turquoise and some others. Hematite is the only gem stone that I know of that conducts electricity and will be plated along with the metal.
Neil Bell
Red Sky Plating

Albuquerque, New Mexico
---
October 2016

Thanks Neil, your actual experience trumps my second-hand hearsay knowledge.
Regards,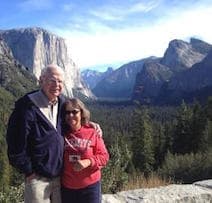 Ted Mooney
, P.E. RET
Striving to live Aloha
finishing.com - Pine Beach, New Jersey
---
---
Goldplating jewelry with semiprecious stones
December 20, 2016
Q. Hello everybody. Next week I'm going to India to do my jewelry production and my product is mostly brass with semiprecious stones and gold plating. I heard lapis lazuli and malachite suffer from gold plating, they become dull. Can anyone list me what stones have problems with gold plating before I set certain stones to the brass, and then gold plate? Thank you
Juan sebastian Ulivi
- Barcelona, spain
---
December 2016
A. Hi Juan. We appended your inquiry to a thread where Neil Bell has supplied such a list. He agrees with what you've heard about lapis lazuli and malachite.
Regards,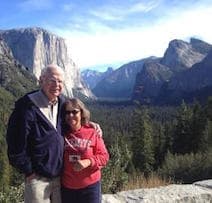 Ted Mooney
, P.E. RET
Striving to live Aloha
finishing.com - Pine Beach, New Jersey
---
December 20, 2016
Q. Thanks Ted for the fast response and please excuse my poor English. Does that mean the list is posted somewhere? I would like to know if there are other stones that could also be affected like turquoise, crisopas, coral, black star, jasper, etc.
I wouldn't want to make the mistake of setting the stones because I do the gold plating in Barcelona not in India. Is there any existing list of the stones that might have problems? Regards
Juan Sebastian ulivi
[returning]
- Barcelona, spain
---
December 2016
A. Hi Juan. The only 'list' I have is Neil Bell's posting of October 28, 2016, just above.
Regards,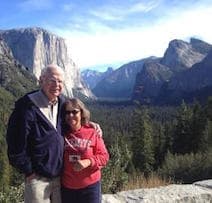 Ted Mooney
, P.E. RET
Striving to live Aloha
finishing.com - Pine Beach, New Jersey
---
December 25, 2016
A. While it may be somewhat time consuming, one could simply add an insulating coat of clear lacquer to the stone before plating, this lacquer will come off very easy with nail polish remover, but if the "Stones" are actually made out of plastics and very in expensive then that could be a problem, but for most natural stones this should not be an issue at all.
Marvin Sevilla
- Managua, Nicaragua