topic 2251
Need info on books for analytical methods for plating solution.
1998
I'm looking for good books which explain analytical methods of most plating solutions and anodizing solutions. I have one but it was published back in 50's. And I'm afraid that it is obsolete now.
Can anybody give me a recommendation?
Jeff Huh
Oakland, California
---
1998
Hi Jeff,
Over half of the analysis procedures are the same for volumetric and gravametric. For those with big bucks, instrumental analysis has come a phenomenal way.
Simple analysis book that is quite good and explains the chemistry for the cookbook procedures is:
"The Chemical Analysis of Electroplating Solutions"
[linked by editor to info about book at Amazon]
by T. Irvine.
James Watts
- Navarre, Florida
---
1998
The Metal-Finishing Guidebook has a good chapter about analysis of plating solutions.
Sara Michaeli
chemical process supplier
Tel-Aviv, Israel
---
1998
Try to get a copy of "Modern Analysis for Electroplating" [link is to info about the book at Amazon] by Peter Wolfram Wild. The publisher is Finishing Publications Ltd. You may be able to get a copy thru Amazon.com.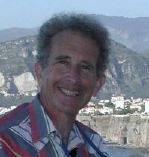 Art Kushner
Anaheim, California
---
1999
Hello Jeff, and any other interested parties: I'm wondering if the handbook you say you already have (the one from the '50s) is written by Langford?. If it is, I can assure you that the majority of the analytical techniques given in the book are still very much in use (at least at Raytheon Systems Company) and are quite accurate. If this is not the book you already have, I recommend it highly, but it may be difficult to find. In fact, it was during my internet search for it that I stumbled across this site. I haven't found it yet (as I said, I have only the author's last name) and the original book that I used to refer to is still at Raytheon, while I am not. The book is old, but the only POTENTIAL shortcoming of the book may be that it doesn't include analytical techniques for some of the more sophisticated analytical instruments (i.e., AAS, etc) which may (or may not) be found in a modern analytical laboratory. I call this a POTENTIAL shortcoming, though, because these instruments may not be available to you or others, and in this case (because the book wet techniques almost exclusively) a person may actually benefit from a book of this type.
Harley Bootman
California
----
The book that Harley is referring to is surely "Analysis of Electroplating and Related Solutions" [linked by editor to info about book at AbeBooks].


If you have a question in mind which seems off topic, please Search the Site