Where the world gathers for
plating, anodizing, & finishing Q&As since 1989
-----
Hot seal vs. cold seal for anodizing?
2003
Q. I've some problems regarding sealing. At the moment I'm using hot seal but always have to face problems with temperature, hence sealing quality. Now I'd like to change to cold seal could you tell me the advantages and disadvantages of these please. Which one costs less?
Chayanee P
[last name deleted for privacy by Editor]
- London, England
---
"Surface Treatment & Finishing of Aluminium and Its Alloys"
Wernick, Pinner & Sheasby
from Abe Books
or

Affil. Link
Your purchases make finishing.com possible
2003
A. Hi, Chayanee. Can we assume you are referring to sulphuric acid anodizing? Clear or colored?

I believe that for sealing of clear anodize, hot water sealing, or better yet steam sealing, is hard to improve upon. The nickel seals are probably better for colors.

You don't really explain your problem with hot sealing except to imply that you do not reliably comply with the process spec. regarding temperature. Cold sealing requires more process control, not less. I'm not trying to be a wise guy here, but shifting to a more difficult-to-control process doesn't seem to be an appropriate response to difficulty maintaining an easier to control process :-)

Best of luck.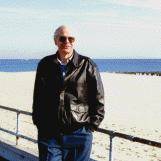 Ted Mooney
, P.E.
Striving to live Aloha
finishing.com - Pine Beach, New Jersey
---
2003
A. There was an EXCELLENT article written in one of last year's Metal Finishing magazines where all types of sealing processes were put through a battery of tests. I'm sorry I don't remember which issue (perhaps you could check that out, Ted? I believe it was authored by Ling Hao). But the "best" seal actually depended on what the application of your finished product is.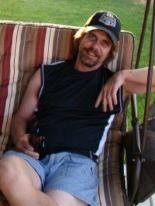 Marc Green
anodizer - Boise, Idaho
---
2003
Thanks, Marc; time flies, it was actually the Dec. 2000 issue. The article was by Ling Hao (who has been known to hang around this Hotline) and B. Rachel Cheng, and is entitled "Sealing Processes of Anodic Coatings--Past, Present and Future".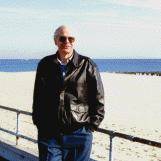 Ted Mooney
, P.E.
Striving to live Aloha
finishing.com - Pine Beach, New Jersey
---
2003
Holy Moly... was way off on the date; regardless.. it was a very informative, and well written article.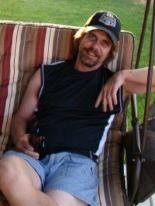 Marc Green
anodizer - Boise, Idaho
---
"Artists Anodizing Aluminum: The Sulfuric Acid Process"
by David LaPlantz
from Abe Books
or

Affil. Link
Your purchases make finishing.com possible
2003
A. In term of cost, hot sealing is much more expensive due to maintain process bath temperature above 90 °C especially in cold weather country like UK. However, cold sealing is not advice in cold weather country due its room temperature fluctuate to big and this may result sealing quality. Recently our company also discussion about this issue because some of our product export to UK and the customer in UK request hot sealing. We also do not know why they request hot sealing clear anodized product. The clear anodized aluminum seal in cold sealing chemical also pass the ISO 3210 sealing test but they still prefer hot sealing. Do you know why European country prefer hot seal rather than cold seal?

Thank you,
Eddy L
[last name deleted for privacy by Editor]
- Malaysia
---
2003
A. I assume you perform sulphuric acid anodizing. If you anodize to Qualanod Specifications of Europe, you should prefer hot sealing. Cold sealing requires proprietary chemicals which may be expensive and you have to control the impurities in the cold-seal-solution not to have greenish/yellowish finish at the end.

Hot sealing solution must be made of de-ionized water and the pH must be between 5.5 and 6.5. Phosphates and silicates are very harmful for good sealing. Some proprietary additives work better than the others.
Timur Ulucak
aluminum extrusions & finishing - Istanbul, Turkey
---
April 10, 2008
A. I think you'll find that the UK's preference for Hot seal is due to Architects' ignorance and exceptionally good marketing by [a particular advisory service]. Their whole specification is tailored to an antiquated system favoured in the 1970's!
Keith K
[last name deleted for privacy by Editor]
- London, United Kingdom
---
Hi, Keith.

We try to not print 'slams' of anybody or any organization on this site, Keith, and I hope you feel that it is a better site for it. We understand that you feel that the spec is antiquated and grounded in marketing rather than technical merit, and you've made you point :-)

Regards,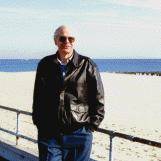 Ted Mooney
, P.E.
Striving to live Aloha
finishing.com - Pine Beach, New Jersey
---
April 11, 2008
O.k Ted, Point taken; I must say this site is an excellent forum but I hope you can understand my frustration on the above point?!
Are you aware of any European spec that does lean towards cold sealing with a cobalt based anodiser?
Would appreciate your comments...
Keith Kramer
- London UK
---
April , 2008
Hi, Keith. I understand such frustration: we have "beltway bandits" here who make large political campaign donations and then are rewarded for them by being given grants for "projects" that achieve little but draining our tax money to give our offshore competitors a free leg up on American manufacturers :-(

Sorry but I am not personally very aware of European specs. In the USA I hear little of cobalt sealing, but I imagine it is very analogous to the nickel seals we use here. If possible, see if you can get that paper by Ling Hao and B. Rachel Cheng; it is a great comparison of seals. Surely many places in the UK have copies of Metal Finishing magazine from 2000. Good luck.

Regards,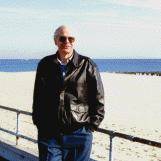 Ted Mooney
, P.E.
Striving to live Aloha
finishing.com - Pine Beach, New Jersey
---
May 14, 2008
A. There is one major draw back we found to cold sealing and that was if you were gluing to it. One of our customers moved to a cold seal using alternative supplier and had a major failure. Cold seal has it's place, as do most sealing technologies. It's all about picking the tool for the job.
Jonathan Parkes
- Walsall, England
---
March 1, 2012
Q. We're making extruded heat sinks where we're putting down 13-20µm (0.5 mil) of Type II Class 1 sulfuric anodize then sealing in mid-temp (70-80 °C) nickel acetate.

The problem we're having is getting a good seal. We have an electric tester for seal quality (a Fischer YMP30-S) that measures the quality of the seal per ISO 2931. Per this spec', a "good" seal will read <20µS of admittance. Unfortunately, no matter what the anodizing vendor does (at this anodizing thickness, see below) we're seeing numbers more like 390µS (lower is better on this scale) during the time window allowed / recommended by the spec' -- i.e. ideally test within a window of 1-4 hours after sealing, at the very latest 48 hours after sealing.

This may all seem like fixation over nothing (who cares this much about seal quality), but we do an adhesive thermal bond to these heat sinks, and when the seal quality is poor this critical bond fails in various unpleasant ways.

The anodizing vendor can make "good" heat sinks (i.e. well sealed) all day if we allow them to put down ~4µm of anodizing, but these parts have to survive outdoors for 25 years -- 4µm of anodizing is not going to cut it.

More time in the tank doesn't seem to move the needle very much, i.e. the seal quality (as measured by the meter) doesn't get much better with much more sealing time.

I get that as the anodization thickness gets thicker the pores get deeper, so it's more challenging to seal the parts, but there must be some way to get this done. The vendor would prefer not to do a boiling water seal, but I imagine we could talk them into it if that's the right thing to do. They have a room temp seal bath in place (presumably nickel fluoride, but I don't know that for a fact), they tried that -- it didn't do any better.

A side note is that heat sinks that were anodized / sealed months ago (i.e. well aged) read <20µm of admittance, but according to the spec' and the manual of the measurement tool this is should not be considered a real improvement, just a failure of the measurement methodology.

We're stuck in a very ugly box, and I'd appreciate it greatly if anyone has any suggestions for how to get out of it.
Roger Sinsheimer
Engineer - Fremont, California, USA
---
March 1, 2012
A. Hi Roger.
As you see, we appended your inquiry to a somewhat similar earlier one wherein Jonathan Parkes asserts that cold sealing may not be compatible with gluing (at least some types). After reading that assertion, it occurs to me that you may be trying very hard to improve adhesion by tracking a variable (seal quality) that may only be very loosely correlated to adhesion rather than tightly correlated to it. As an experiment I think you should try different types of seals, including hot D.I. water or steam, and possibly chromic acid if that is not objectionable to these parts or your environmental principles.
Enough from this amateur; maybe an expert will chime in :-)
Regards,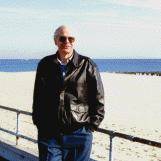 Ted Mooney
, P.E.
Striving to live Aloha
finishing.com - Pine Beach, New Jersey
---
March 2, 2012

Thanks Ted.

What we've found is that if the seal isn't complete, retained water (due to environmental humidity) in the anodization pores turns to steam during the glue curing step (which takes place @ 120 °C), blowing holes in the adhesive. We're creating a heat transfer path, so big holes are seen as a big negative.

We can prevent this phenomenon by pre-baking the heat sinks for an hour prior to the bonding step, but we'd sure like to eliminate that requirement.

-- Roger
Roger Sinsheimer
[returning]
- Fremont, California
---
March 2, 2012
A. I could be very badly wrong, but with your Siemens, you are actually measuring the electrical insulating value of the coating. I do not think that seal has much to do with this. If it does, I would believe that a very hot seal would work better as it would collapse the top of the poor better. IE: seal.
I would guess that you need more anodizing. If your anodizer is passing the test with 4 and your thicker is not, then I am totally confused.

I will guess that it is on a totally different type of aluminum.

Jim
James Watts
- Navarre, Florida
---
March 2, 2012
A. The "industry standard" for sealability is ASTM B136 [affil. link] which try.

Robert H Probert
Robert H Probert Technical Services

Garner, North Carolina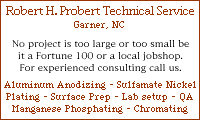 ---
March 8, 2012

Thanks for the responses.

The aluminum in question is 6063-T5 and is extruded, then sanded on the surface of interest.

I just made ASTM a bit richer and bought a copy of B136.

What's advantageous about the ISO 2931 seal quality measurement technique is it is completely objective, non-destructive and extremely fast. It gives an actual quality number, as opposed to "looks good (or not) to me", which appears to be the case with B136.

What we're measuring here is actually a pretty subtle difference, yet that subtle difference is the divider between good product and mountains of junk.
Roger Sinsheimer
[returning]
- Fremont, California, USA
---
---
May 3, 2013
Q. We are currently using a hard-coat anodizing process that deposits a .002" (2 mil) thick layer using a cold anodizing process. We are experimenting with colored anodizing using a separate method on a much smaller scale. I am just now thinking that we might be able to use the current process to a degree with some modifications.

From what I am learning if we were to colorize the parts after they come out of the cold anodizing we would need to seal the parts with a cold sealer. I'm looking for more information on this.

I'll be looking for that article referred to in earlier posts. Is there a .pdf version that I could easily download?
Rob Wilson
- Holmesville, Ohio, USA
---
May 3, 2013
A. Hi Rob. I've seen small prototype shops use the same anodizing line for hardcoating and conventional sulfuric acid anodizing, but it takes too long time to heat/cool the tank to go back and forth between 32 °F to 68 °F for it to be practical for production.
The article you are looking for is available for download at
www.sciencedirect.com/science/article/pii/S0026057601800027
but it's not free. There are a few libraries that would have the magazine, but I can't tell you how many retiring platers threw away their stock of Metal Finishing and other magazines when they couldn't find any takers :-(
Good luck.
Regards,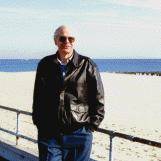 Ted Mooney
, P.E.
Striving to live Aloha
finishing.com - Pine Beach, New Jersey
---
May 8, 2013
Q. I am using and experiencing both cold sealing and hot sealing. And both have its own pros and cons. But still I feel hydration process is much better in hot sealing. But hot sealing is very sensitive to pH values. Once they are disturbed due to carry over of chemicals, we have to discard the bath totally, loosing huge amount of energy as it takes again considerable amount of electricity to gain 90 °C temperature.
For cold seal we have to use proprietary chemicals again which are also expensive.

Even duplex sealing gives better confident results. 20 minutes cold seal and 25 mins hot seal.
I also heard sealing through steam , but I don't know how to use it and what protocols and prototypes are been used in it. If someone can dictate, please do so.
Happy Anodizing

Sumit Lodha
- Ahmednagar, Maharashtra, India
---
---
September 22, 2017
Q. For my engineering course, I had to design a bike torch mount, and create a document on the materials used and the processes. We don't actually make the product, but we have to design it all accurately enough that it could be made if it needed to be. I am using aluminium, and I am anodizing it and dying it to colour it black. My question is should I cold seal or heat seal the anodised aluminium? And what are the advantages and limitations of heat sealing and cold sealing?
Eleanor Fields
Student - United Kingdom