Where the world gathers for
plating, anodizing, & finishing Q&As since 1989
-----
How do you oxidize silver (wire, chain, jewelry clasps)?
2003
Q. What is the best/easiest way to oxidize silver? I can't seem to find anything on the internet about this. I'm a jewelry artist and would like to oxidize silver chain and wire, also silver jewelry clasps.

Thanks!
Jamee J
[last name deleted for privacy by Editor]
- Pukalani, Hawaii, USA
---
2003
A. Silver can be oxidised by dipping in tellurium di oxide and hydrochloric acid 1% or dip in polysulfide solution.

Panjala Mukesh
fashion jewelry mfgr.
Hyderabad, India
---
2003
Q. Thanks for your response. I have no idea what those solutions are or where to get them. Is this something easy to purchase and where would I get it? Can anyone direct me to a good book on oxidizing silver for jewelry making? thanks, Jamee
Jamee J
[last name deleted for privacy by Editor]
- Pukalan, Hawaii, USA
---
2003
A. The company you are buying your jewelry making supplies from should be able to supply you with an oxidizer for silver. "Liver of Sulphur [affil link]" works and there are others.
Neil Bell
Red Sky Plating

Albuquerque, New Mexico
---
2003
Q. I have used "Silver Black" a few times, but have been told the black rubs off of the chain. Maybe I need to clean it better before I put it out to sell. Tim McCreight has a book called "The Complete Metalsmith" [affil. link to book on Amazon] and he talks about coloring metal, and also mentions the Liver of Sulfur.

Try inter library loan.
Roxy Lentz
- clarksville, Indiana
---
2003
A. To oxidize silver: Sulfur [affil link]. It looks like little broken pieces of yellowish dirt. USE CAREFULLY....It works almost TOO well. Which will require much polishing OFF the oxidation where it is not wanted.
Louine Smith
- South Texas
---
2005
A. You can also get a nice oxidized finish by putting silver jewelry in a plastic or paper bag with something that gives off sulphur. I always forget what it is, but it is some food item, like a hard boiled egg or such...I'm looking around on the internet, too, since I can never seem to remember what the item is!
Karyn Lowe
joi d vivre designs - Thousand oaks, California, USA
---
2005
Q. Did anyone find out the natural way to oxidize silver? i.e., put an egg in a bag, etc? Also, how much does this sulphur stuff cost if you buy it from a catalog?
Thanks!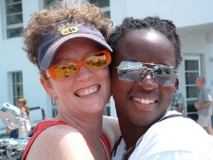 August Miller
August Design - Atlanta, Georgia USA
---
2005
A. Hi. The "egg in a bag" is described in letter 1178.

Here are links to liver of sulphur as a liquid or a powder --

Regards and good luck,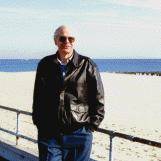 Ted Mooney
, P.E.
Striving to live Aloha
finishing.com - Pine Beach, New Jersey
---
2006
Wow, the "egg in a bag" really worked, it worked well and fast. I used the fresh (warm) hard boiled egg in the baggies and mashed it up through the plastic. I inserted the objects to be oxidized and was stunned to see how quickly it worked. I wrapped sections of the objects in saran wrap where oxidation wasn't desired. The result was glorious. I had the desired tone in 1 hour. Thanks guys!
Lisa Lynn Bocook
- Bryson City, North Carolina
---
August 27, 2008
Q. Hi Everyone,
I am a designer at a jewelry company and I have made some plain round bangles that we oxidized with liver of sulfur. We then sealed the oxidation with a clear coat lacquer from rio grande. After a few weeks the bangles have turned lighter and blotchy. My Question is; Is there a way to oxidize a bangle that is durable and won't fade? If there are any ideas please share:)
Aimee Rebecca
Jewelry Designer - Los Angeles, California, USA
---
September 13, 2008
Q. Does oxidizing silver with either an egg change the gold that is on the piece of jewelry?
Trish Marx
- New York, New York
---
December 31, 2008
A. The easiest cheapest, most readily available method of oxidizing silver is the use of ordinary household bleach. It turns the silver a dull, dark gray.
Ken Cooper
- Atlanta, Georgia
---
April 21, 2010
A. It is EASY easy easy to oxidize silver. You just put it in bleach and it turns black!
Tania Groth
- Denmark
---
November 14, 2010
A. In my studio the demand for oxidized jewelry has been thru the roof. We've found that using dry liver of sulfur diluted in hot water till light yellow works best. Make sure item is very clean and dry (free of fingerprints too). Submerge piece for a few seconds and rinse. Repeat until desired color is reached. *Caution-Liver if Sulfur is very toxic. Use in well ventilated area with tongs to insert and remove your jewelry.
The trick to sealing in the oxidation is to place a dab of mineral oil on your fingertips and then rub into metal. Rub with Kleenex and finish with light polishing cloth. It is beautiful.

Molly Moran
- gold country, California
---
January 5, 2011
A. Keep in mind that liver of sulfur (powder form) loses its effectiveness after a year or so. I purchased a jar of it and mixed a little with hot water, and used this same solution for about a year, just reheating it in the microwave whenever I wanted to use it. Then when that lost its effectiveness, I tried to make a new solution from the same liver of sulfur container, it would not work. I just tried soaking in liquid bleach, and it worked in about ten minutes!
Bernadette Boes
- Martinez, California
---
January 9, 2012
Q. Out of the dozens and dozens of sterling silver charms I own, only two are rhodium plated--an American robin and a chickadee. Normally I wouldn't consider buying a plated charm because I prefer the patina of sterling silver, and especially, antiqued sterling silver, but the robin and the chick (both of which had special meaning for me) existed only in the plated version. And believe me, I checked the ENTIRE Internet!

Even though the charms are pretty as is, I wonder if I can experiment antiquing them using the at-home egg method. Will this harm them in any way? And if the method is safe, will I then be able to rub away some of the black coating to bring out the charms' details?
Donna Maffei
Consumer - Blackwood, New Jersey, USA
---
January 10, 2012
Hi, Donna.
The whole purpose of the rhodium plating is to prevent the silver from tarnishing. So the better the quality of the plating, the more it will frustrate your efforts. You can try to polish off the rhodium plating; it is very, very thin, unlikely to be more than about 30 millionths of an inch thick.
Regards,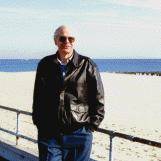 Ted Mooney
, P.E.
Striving to live Aloha
finishing.com - Pine Beach, New Jersey
---
January 12, 2012
Frustrating my own efforts - sounds like my M.O.! :)
Donna Maffei
- Blackwood, New Jersey, USA
---
June 20, 2012
A. The method below was written for my website as a way for customers to re-new the antique(oxidized) finish on the double sided coin rings that I craft from real silver coins. The method can be used on any sterling silver or copper jewelry and is completely safe and chemical free.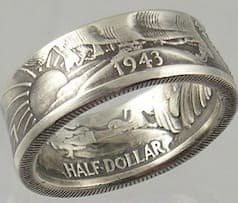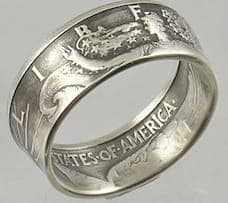 Maintaining the antique finish..... The dark portion of the two-tone antique finish will gradually wear off as it is simply the natural oxidation(tarnish) of the silver which makes for the dramatic highlighted affect. The process for renewing the antique look is a highly classified, top-secret process that requires a scientist to apply.....Ok, just kidding!
The dark portion is actually very easy to restore at home with...would you believe?.....an EGG?.....yes, an egg.
Here's how it works: First, clean the ring with either rubbing alcohol or with some hot water mixed with a small amount of ammonia and a drop of dish soap and then rinse and dry. Be careful not to touch the ring with your fingers after cleaning to avoid getting oils or fingerprints on the ring prior to treatment. Now, hard boil an egg for about 15 minutes after it starts to boil and then carefully place the hot egg (shell and all) into a
doubled-up pair of Ziplock sandwich bags. Now, for the fun part.....smash the egg inside the bag until it looks like it is ready for some egg salad (with shells... mmmm) next, lightly wrap the ring with a small piece of paper towel or coffee filter and place the ring into the bag and seal tightly. Wrap the whole bag in some aluminum foil to help keep the egg hot for as long as possible and leave for at least one hour and then check to see if the ring has darkened all over (if only a portion of the ring has darkened or the ring has darkened unevenly, just rotate the ring and close the bag back up for another hour). The ring can be left as long as desired to get a dark coating all over the ring (even overnight) There is no way to mess this up, so don't worry. Now all you have to do is rinse the ring in water and dry. Next just take the same polishing cloth used for the polished rings and begin rubbing the high points of the ring to remove the tarnish and....Just like new!
This can be done any time you need to restore the dark portions of the ring. You can even switch between the fully polished look and the antique look anytime you like.

Notes: The egg method is only necessary when the darkened portion has become significantly rubbed off. If the dark portion is still mostly intact you will just need to lightly use the polishing cloth to bring out the shine on the non tarnished (raised) areas.

Very fine steel wool (Grade 0000) can also be used to gently remove the tarnish from the raised areas after the egg treatment if the polishing cloth is not doing the job quickly enough, just rub VERY lightly...remember, you are only trying to remove a bit of the tarnish.

The egg method works due to the natural sulphur content in the egg yolk which just accelerates the oxidation process on the silver. All natural...and super safe!

Hope this helps!
Chris Bryant
coincrafter.com - San Bernardino, California, USA
---
January 7, 2013
Q. Hi

I am working on silver oxidation with 2 solutions.

Process order:
Silver plating - Rinse - Solution 1 - Rinse - Solution 2

I found the solution 1 but I can't find the contents of Solution 2.

Solution 1 has got [deleted by editor]. After dipping into this solution silver plated parts turn Brown. It is okay.
Solution 2 has [deleted by editor] and unknown chemicals, pH = 13. After dipping into this solution the Brown surface turns to Black. Solution 2 is transparent.

What would be the contents of Solution 2? Have you got any idea about it?

Thank you in advance for your help.

Derya Brown
engineer - ISTANBUL, TURKEY
---
January 6, 2013
A. Hi Derya. Sorry, I'm not familiar with that process. I don't quite understand the situation. It sounds like you are trying to reverse engineer someone else's trade secret product? That is probably not illegal if it's not patented, but crowd-sourcing the theft of intellectual secrets certainly would be :-)
So, sorry, but unless someone can point to published literature, I don't see how we can help you because, given the anonymity of the internet, there is no other way for us to know that a submitted answer was legitimately sourced. Good luck.
Regards,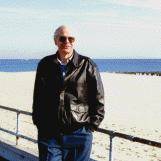 Ted Mooney
, P.E.
Striving to live Aloha
finishing.com - Pine Beach, New Jersey
---
July 19, 2013
A. I am familiar with all these methods. What works best (at room temp. even) is a chemical called 'Win-Ox'. It isn't pleasant so don't drink it, but it doesn't smell as bad as liver of sulphur. You can order it from any Jewelry Supply Store. Rio Grande Wholesale or Indian Jewelry Supply (IJS) is a good place to start. You will be satisfied with the results.
Travis Walden
- Albuquerque, New Mexico, United States