Where the world gathers for
plating, anodizing, & finishing Q&As since 1989
-----
Muriatic acid as a concrete cleaner and etch
2003
Q. I would like to know the percentage of muric acid and water mixture to clean concrete.
Patricia Martiell
- Zephyrhills, Florida, USA
---
2003
A. Hi Patricia. I don't believe there actually is a "muric acid" but would like to know because we've seen dozens of letters here that use that term. I think they mean Muriatic Acid [affil link] , which is another term for hydrochloric acid.

What do you want to "clean" from the concrete? Muriatic acid dissolves cement and etches it for a good bond if that's what you're trying to do -- but it does not clean it in the sense of removing oil or dirt. It is sometimes used to remove mortar from brick, or grout from ceramic tile too. Hopefully you'll be wearing at least goggles [←affil. link] and rubber gloves [←affil. link], and you're talking about an outside driveway or sidewalk. Please don't even consider doing this in your basement or garage--the fumes will destroy metal (we have many letters on line here where homeowners or their tradespersons ruined their brand new stainless steel kitchen appliances by using muriatic acid in the house. Good luck.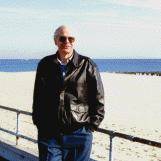 Ted Mooney
, P.E.
Striving to live Aloha
finishing.com - Pine Beach, New Jersey
---
---
Does hydrochloric acid kill the soil?
2003
Q. Does hydrochloric acid "kill" the soil? This company applied it to my walkway and apparently oversprayed the solution into my landscaping. My Sago Palms have turned rust colored. The shrubs turned also, but green leaves are coming in somewhat. My yard appears dead at least a foot length from the walkway. Everywhere the guy walked, the solution apparently killed the grass too. The landscaping company said I should contact the EPA, but they do not respond to residence problems. Does the soil need to be removed & replaced, before replanting? The cleaner has stated it was either hydrochloric acid or alum______chloride, (I don't have the correct spelling). I would like to get my yard back to normal asap.

Thank you,
Janice Garner
- Milton, Florida, United States
---
Hi Janice. Acid can certainly kill plants. Acid is not a persistent poison like some metals and some organics, and it will eventually get diluted and neutralized; but even then, it will become salt and not be great for the garden. At this point, you should probably hasten along the neutralization by shaking some lime (or better yet, baking soda) onto the area to react with the acid. I believe that soil pH test meters and test papers are inexpensive and pretty easy to use if you want to track the result of your neutralization effort. Good luck.
Regards,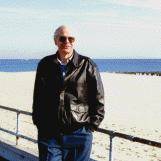 Ted Mooney
, P.E.
Striving to live Aloha
finishing.com - Pine Beach, New Jersey
---
---
To minimize searching & thrashing, multiple threads were merged; please forgive repetition, chronology errors, or disrespect of other responses (they probably weren't there) :-)
---
---
What chemical do I need to pressure wash a concrete driveway?
2003
Q. I need to know if muriatic acid is what I need to pressure wash my concrete driveway? If not, what?
Shawn Hunt
- Montgomery, Alabama, US
---
2003
A. If you are looking to remove rust stains, why not try a milder acid such as Oxalic Acid [affil. link]. Otherwise I would say use high pressure, hot water, and a low level of alkaline detergent.
James Chunn
- Theodore, Alabama
---
2003
A. Muriatic acid, also known as Hydrochloric, will etch the concrete. It will look somewhat brighter as it is eating away the surface and revealing fresh material. But, HCl won't do much for the oil stains. One trick is to pour some mineral spirits or D-Limonene [affil link] (the orange peel solvent, smells like oranges) onto the stains, cover with Oil-Dri [affil link] (or kitty litter) and let it pull the oil out of the concrete.

Some folks sprinkle a powdered cleaner (even Tide, etc.) onto the stains, wet lightly, and let this "mud" soak for a while. Then pressure wash. Soaking overnight would help.

Concrete is porous. Some stains simply won't come out without specialty cleaners. Sorry, I can't help with names. I make strictly industrial products and don't sell to the public.

A pressure washer is good. Pre-soaking helps as does a hot water pressure wash.

Good luck and please watch what goes down the driveway. That will end up in a creek somewhere and could kill tomorrow's fish dinner!
Todd Turner
- Monroe, Louisiana
---
---
Using Muriatic Acid to etch concrete
2004
Q. We, our construction company, are currently building a High School in the Sacramento area. Specifications called for a smooth steel trowel finish of concrete in the gym lockers. The architect later realized that this finish is not slip-resistant and he wants to make it so in a cost effective way. One of the ideas that were bounced around was using Muriatic Acid to etch the concrete surface and make it slip-resistant. Has Muriatic acid ever been used for this application? If yes please provide appropriate concentration. Note that concrete in this area contains Creatseal and Moxie Sealer.
Aboubakre Idrissi
Engineer - Sacramento, California, U.S
---
2004
A. High pressure water spray will quite probably do a better job and be safer.
James Watts
- Navarre, Florida
---
2004
A. It would probably work but I would recommend against it due to safety, controllability and fuming issues. Have you considered just using a high-pressure water spray - I've heard that this works just as well for these types of concerns.
Jim Gorsich
Accurate Anodizing Inc.

Compton, California, USA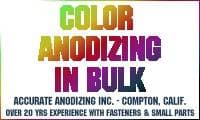 ---
---
Protection of metal while acid etching concrete floor
September 24, 2014
Q. I have a small backyard workshop constructed of foam sandwich panel (SIP), essentially 100mm of foam filled between two sheets of painted steel (~0.6mm thick). These panels sit inside a painted steel channel (1.2mm thickness) and are bolted to the floor. It is basically a cool room, it only has one opening, no windows or cross flow ventilation.

I am looking to seal and paint the concrete flooring, a task that will require etching of the concrete surface to improve the bonding of paint to concrete. The generally accepted etching procedure involves a 3:1 H2O:HCI solution to be poured onto the concrete surface. This is something I am familiar with and comfortable doing effectively and safely.

My conundrum is that if I acid wash the concrete floor, I will have a high degree of probability that the steel channel, panels and even the roofing will be damaged by splashing, seepage and/or acid fumes.

I would naturally tape off the walls with plastic sheet to prevent splashing, but expect seepage under the tape and fume attack to the walls and roof in such an enclosed, unventilated space.

Any ideas on how to prevent seepage and acid fume impacts onto steel?
Sean Richardson
Hobbyist - Perth, WA, Australia
---
---
February 7, 2018
Q. I have a 25 year old carport that is slippery . The finish was a smooth finish. I would like to make it as non-slippery as I can. When water blows in from the side the cement is very slippery. What solutions do you have? Thanks!!!
Cindy Matthews
- Luling, Texas