Where the world gathers for
plating, anodizing, & finishing Q&As since 1989
-----
CITY INSPECTORS DON'T UNDERSTAND POWDER COATING
2003
I am having A LOT of trouble with city inspectors, they don't know what powder coating is so they classify me as WET paint, they say my spray booth is not code, due to not having doors and outside ventilation, is there ANYWHERE I can download info to give to these people! Both the manfacturer of my oven and spray booth have talked to the inspectors and they still do not understand the concept, therefore, they will not let me open my business. HELP !
Brad Turner
- Tulsa, Oklahoma !
---
2003
Brad, the principal driving force behind the skyrocketing popularity of powder coating is its environmental friendliness (due to the plastic being melted onto the parts and resolidified rather than requiring any solvents to dissolve it and then evaporate). Go to PCI and download everything they have about the environmental friendliness of powder coating. But unfortunately you'll probably have to hire an environmental lawyer anyway.
Personally, as an Audubon and Sierra Club member, who contributes to the Nature Conservancy and believes very strongly in trying to preserve our open space and rebuild within our cities, this endless petty harassment of industry by city building inspectors drives me up the wall. I wrote an editorial about it 5 years ago; and nothing has changed for the better since :-)
The best longterm move may be to lobby the mayor and council to cut the jobs of as many building inspectors as possible. Although they do some good, these days it may be outweighed by the harm they cause -- they are guaranteeing inner-city joblessness and turning our cities into glass-strewn vacant lots by driving every sane person to build on rural greenfields instead.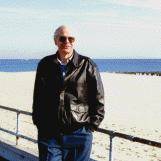 Ted Mooney
, P.E.
Striving to live Aloha
finishing.com - Pine Beach, New Jersey
---
2003
Brad,
I sympathize with your position. I have been involved with similar instances where you need to do your best to thoroughly educate the city officials. Much of the time, they are not interpreting code requirements with any degree of intelligence in the field. Sometimes it takes the involvement of an engineer or consultant who has background to talk with the officials and explain how the code is interpreted by the industry. This is especially true where the process is new to the company and the city official is skeptical to the information being provided by the business owner.
Best of Luck.
Ira Donovan, M.S.F.
Kansas City, Missouri
---
2003
I too sympathize with the situation you are in. We had a similar incident with air quality control. Thank heavens someone introduced us to Paris Greenlee/Director of REBRAC (Regional Environmental Business Resource and Assistance Center). They are an organization here in California that was established to help businesses find cost effective solutions to environmental compliance problems and to help assist education programs develop environmental curriculum and training opportunities for the average joe. They are an organization consisting largely of ex-governing agency employees who don't necessarily agree with the governing agencies policies and practices. They were extremely helpful in dealing with our situation. They cannot give legal advise but will advise when legal help is necessary. They are funded by grants from the state community colleges. Maybe they have leads to who you can contact in your area for help. They are extremely accommodating and eager to help. Hope this information is helpful and good luck in the future.
Sincerely,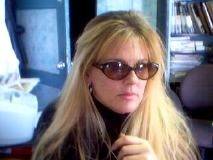 Sharri Neel
chrome plating shop - Yuba City, California
---
2007
Thank you, Ira. Thank you, Sharri.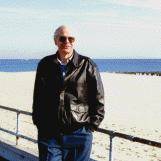 Ted Mooney
, P.E.
Striving to live Aloha
finishing.com - Pine Beach, New Jersey