Where the world gathers for
plating, anodizing, & finishing Q&As since 1989
-----
Barrel plating on plastics/ABS
Current question and answers:
Q. We were into vacuum metallizing and are new to this electroplating industry.
We are doing plating on plastic with Pd activator. After the activation process electroless nickel coating comes pretty good without any problem; but after the Electroless nickel when we put the material in Acid Copper the nickel coating comes off making the plastic visible.

(Barrel Plating Tiny Plastic Parts )
Anil Mehra
- Delhi, India
November 23, 2020
A. Hi cousin Anil. You get an A for ambition if I am understanding that you are trying to learn the art & science of electroplating by starting with production barrel plating on plastics :-)
My guess is that you have essentially no adhesion of the electroless nickel onto the plastic. You can determine if adhesion is the problem by letting parts dry after electroless nickel plating, and putting any sort of adhesive tape on the surface and seeing if the nickel pulls off. If it does you cannot proceed further until you obtain real adhesion. You can buy tape designed for this particular purpose, but I'll bet it fails with duct tape or adhesive tape.
What type of plastic is it, and what is your cleaning, etching, and sensitizing regimen? Are you working with a reputable supplier on your pretreatment cycle, or just dipping the parts into Pd activator, or somewhere in between?
Luck & Regards,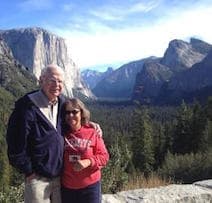 Ted Mooney
, P.E. RET
Striving to live Aloha
finishing.com - Pine Beach, New Jersey
---

A heartfelt thank you for your appreciation, Sir.

I have been studying a lot about the process from past 3 months and took a leap and bought few equipment and with a little help from people who are already into plating industry from past many years installed the setup.

i am trying to do Plating on ABS (injection Molded small 6 mm to 12 mm parts) which I need to eventually coat with bronze for gold color for decorative purpose

Process as follows
1. Chromic + Sulfuric Etch
2. 2 rinses
3. HCl Dip
4. 2 Rinses
5. Pd Activator Immersion
6. 2 Rinses
7. HCl Dip
8. 2 Rinses
9. Electroless Nickel
10. Rinse
11. Acid Copper Plating

Now the problem is a few parts plated properly but on a few their copper of half side, a few parts completely washed clean even the electroless nickel cleaned making the abs surface visible.

Sir thank you for your suggestion; will do the duct tape test and post the result here tomorrow.

Q. Now my questions are:
1). Could this happen because of no proper current reaching on all parts before all the parts could get covered with a thin layer of copper?

2). Is this happening because it's a plastic part and could be floating in the acid copper solution loosing the contact from cathode?

3). Could I solve the problem by first doing a copper or nickel strike before Acid Copper

Thanking you in advance.
Regards,

Anil
Anil Mehra
[returning]
- Delhi, India
A. Hi again, Anil. I am not an expert on pretreatment for plating on plastics, and in truth have never personally seen barrel plating of plastics, so we'll have to await input from others.
I suspect that the ABS floats, but with it etched and a layer of EN on it, I'm not sure. It should be easy enough to just put a light string/thread on a part, dip it in the copper plating tank and see whether it floats, sinks, or is unstable to get a general feel for the issue. There do exist "floating danglers" and other plating barrel styles more suited to plating on plastic than the dangler knob style. But it should be possible to experiment by lowering the solution level in the acid copper tank until the parts are just barely covered with solution so they cannot float.
It should not be necessary to do other plating layers between electroless nickel and acid copper.
Luck & Regards,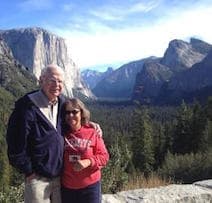 Ted Mooney
, P.E. RET
Striving to live Aloha
finishing.com - Pine Beach, New Jersey
---
A. Hi Anil
After Etching with Chromic and Sulfuric Acid, First, make sure that the surface was etched properly by observing it in good light; it should not be shiny as it was before etching. The second important thing is that you should neutralize the possible leftover chromic acid from the part by dipping it in Sodium metabisulfite (20 gr/lit) and 5 to 10 cc per liter of Sulfuric acid. This will remove corrosive Chromium 6 from your surface; then rinse thoroughly with water, and then continue with the palladium process.

Moreover bear in mind that these days the combination of Tin & Palladium in one chloride base for better results. Add more rinsing between your steps and use deionized water for the whole process.
Good luck with your new process.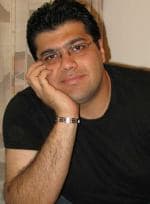 Alireza Reyhan
- Istanbul, Turkey
August 25, 2022
---
---
↓ Closely related postings, oldest first ↓
---
---
Q. Hi,
I am looking on literature on barrel-plating of plastics ABS which is pre-processed using electroless copper. What type of cathode should I use, and what material.
Thanks,
Rahul Kakkar
- New Delhi, Delhi, India
2003
---
"Standards and Guidelines for Electroplated Plastics"
by American Society for Electroplated Plastics
from "Abe Books"
or

Affil. Link
Your purchases make finishing.com possible
A. If you are barrel plating metallised ABS, the workpiece will be the cathode. Other than that, there is no real answer because there is no detail of your problem. Barrel plating ABS requires specially designed barrels as the components are not very dense and may float.

Trevor Crichton
R&D practical scientist
Chesham, Bucks, UK
---
---
Is Electroless Copper or Electroless Nickel Better?
Q. WE WANT TO KNOW IF BARREL PLATING OF ABS COMPONENTS IS POSSIBLE? WHICH IS PREFERRED ELECTROLESS COPPER OR NICKEL?
D. ROYCHOWDHURY
- KOLKATA, W.B, INDIA
2003
---
"Electroless Plating"
by Mallory & Hajdu
from Abe Books
or

Affil. Link
Your purchases make finishing.com possible
A. Dear Mr Kakkar,
When you say electroless, there is no anode. The Copper will plate by reducing on the part, which may be called the cathode as Mr. Trevor has said.
Mr. Roychowdhary, yes, I prefer the EN as it is more consistent since proprietary products are available and the copper is unstable if you are not the expert handling the bath.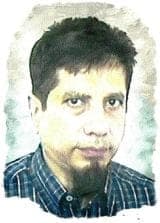 Khozem Vahaanwala
Saify Ind

Bengaluru, Karnataka, India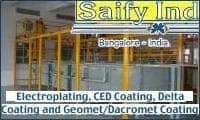 ---
A. You can barrel plate ABS once it has been metallised with an electroless metallizing system. Electroless means it does not use an electric current, so it does not need an anode or cathode. However, when an anode and cathode are used (i.e., an electrolytic system), the part being plated is the cathode and the electric circuit is completed with an anode. The anode can be either active or inert. If it is inert, it does not dissolve and can be stainless steel, carbon graphite, platinised titanium, lead etc, depending on what you are plating. If it is active, the anode will dissolve and must be made of at least one of the metals being electroplated. I agree totally with the comments above, namely that nickel is better than copper as an electroless metallizing system. Since "electroless" means it doesn't use electricity, in simple terms it doesn't need an anode or cathode; hence your original question was misunderstood. So, in answer to your second submission, firstly, yes ABS can be barrel plated and secondly, nickel is preferred to copper. I trust that answers all your problems.

Trevor Crichton
R&D practical scientist
Chesham, Bucks, UK
---
Q. Dear Mr.Trevor, thanks for reply. It has been confirmed that it could be barrel plated, but you have mentioned that barrel plating requires a special designed barrel for ABS plastic, can you suggest any for the same, or a supplier who can help me for this as in India we do not have any. Thanks.
As you defined electroplating and electroless in your last letter, one thought comes to my mind, i.e., instead of electroless Ni after accelerator if we fill the small ABS components into a polypropylene barrel and insert the barrel in the electroless Nickel solution with stainless steel as the inert anode, and give appropriate current to the barrel on the cathode and electroplate the components in electroless Ni solution, then afterward copper barrel plating and finally Nickel barrel plating. Kindly advise. Thanks.
Sunil Jhaveri
- Mumbai, Maharashtra, India
January 6, 2010
---
Q. Hello sir,

I introduce myself as an electroplating job worker, we do nickel plating on mild steel products we do first copper plating then nickel and then hexavalent chrome (all our process are on tanks).

My question is can we do ABS barrel plating on buttons in the same process? If there is such process please tell us the process. After doing nickel plating can we do brass barrel plating on it?

Thanking you,
Hemant Nayar
job worker - Sonipat,Haryana, India
February 19, 2010
----
Ed. note: We have merged together several previously independent threads onto this page, Sunil and Hemant. So if you continue reading you will see responses from Asif Nurie and Bob Lynch, who sound to offer in-depth experience on your questions. Please check it out.
---
---
Want info on plating barrel construction for plating on plastic
Q. SIR,
WE ARE ONE OF THE PIONEERS OF PLASTIC PLATING IN PAKISTAN. IN OUR COUNTRY THEIR ARE MANY UNITS OF METAL BARREL PLATING BUT WE HAVEN'T GOT ANY PLASTIC BARREL PLATING EQUIPMENT. KINDLY PLEASE SEND US ALL THE INFORMATION ABOUT PLASTIC BARREL PLATING ON SMALL PARTS OF PLASTIC.
THANK YOU,
JAVED SHEIKH
PLASTIC PLATING - KARACHI PAKISTAN, SINDH, PAKISTAN
2003
---
A. Mr. Javed Sheikh,
Here is some data that may help.

1) Plastic parts tend to float in nickel solution.
2) It is possible to process up to the final electroless stage in baskets, or any bulk system.
3) The only way barrel plating could be successful is to have parts that do not float.
4) Platers in Delhi have tried filling a barrel completely hoping for continuous contact with this packed barrel. Unsuccessful.
5) The electroless coating is so thin barrel rotation damages most of the layer.
6) The best answer to bulk plating of small parts is to design good quality, easy to handle racks (hangers) and follow the Taiwanese example of fast plating.

Use good quality solutions, well maintained, high Current densities, and you can complete acid copper in 8-10 minutes, nickel in 5-10 minutes.

A good jigging team is required to back up the speed of plating.

Regards,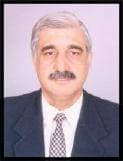 Asif Nurie [deceased]
[deceased]
- New Delhi, India
With deep sadness we acknowledge the passing of Asif on Jan 24, 2016
---
---
Multiple threads were merged: please forgive repetition, chronology errors, or disrespect towards other postings [they weren't on the same page] :-)
---
---
Q. Hi,
I'm running an electroplating plant on ABS in India, with electroless copper as the pre-treatment. I require to plate small buttons made of ABS. Presently I do that with putting the buttons on jigs, but that takes a lot of time and labour.
I'm afraid that barrel plating might leave some buttons un-plated, as the plastic buttons would float in the solution.
Please help.
Rahul Kakkar
- New Delhi, India
2001
---
A. Plating of buttons can be done using specially designed barrels with contacts all round the barrel. Has been done in Australia and I assume the barrels would be available from Europe or US. Contact barrel mfg's and tell them what you want. You do need to completely submerge the barrel in the plating solution and if you plate enough copper over the initial electroless nickel coat the buttons will sink for subsequent nickel plating.
Hope this helps.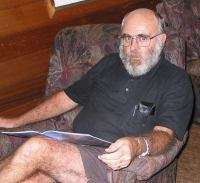 Bob Lynch
plating company - Sydney, Australia
---
---
Need plating barrels for plating on plastic
RFQ: We are searching for a barrel plating equipment to be used for small plastic parts or components. Therefore, we would like to contact the manufacturers of this plastic barrel plating for small plastic parts or components. We would like to buy one unit immediately.
here in Syria

Thank you

waiting your reply
Mhmd Kher Hawasly
product designer - Damascus, Syria
March 1, 2010
Ed. note: Sorry, this RFQ for private contact is now outdated, but public technical replies are still welcome. No public brand/source suggestions please ( huh? why?)
---
---
Q. I am a student in the final year of B.E.Manufacturing Tech. I am doing my final year project on Electroplating On plastics and need to know whether it is economical to plate small objects like ABS buttons by barrel plating. If so could you provide me with some literature on construction details.
Ronjey Banerjjee
- New Delhi, India
2003
---
Q. We do electroplating on ABS plastic. For the first time in last 10 years we have a critical job for nickel plating.ABS beads which have no place for jigging,can anyone suggest how it is possible? Barrel plating? is it possible.
Sunil Jhaveri
platers - Mumbai, Maharashtra, India
January 5, 2010
---
A. Hi Ronjey; hi Sunil. As you see, we added your inquiries to a thread which answers them. But feel free to add follow up questions as needed. Good luck!
Regards,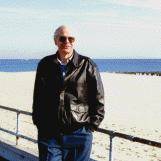 Ted Mooney
, P.E.
Striving to live Aloha
finishing.com - Pine Beach, New Jersey
---
Q. I read that text. I also need help from you. My question is "How to convert ABS into metal by barrel system"?
Sheikh Saif Shafiq
plastic and ABS resins - Mumbai, Maharashtra, India
January 11, 2014
A. Hi Sheikh. May we assume you are already proficient in rack plating of ABS, and you're just asking for what is special about barrel plating of ABS compared to rack plating of ABS? If so, the biggest issue is that ABS floats or almost floats, so special danglers are suggested. Thanks.
Regards,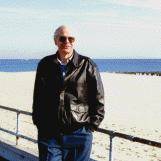 Ted Mooney
, P.E.
Striving to live Aloha
finishing.com - Pine Beach, New Jersey
---
---
Q. We are electroplating nickel, then copper afterward. We rack plate some products and barrel others. We use #9 lead shot previously coated with nickel as media. The product being plated is ceramic chip resistors which have metallized ends usually palladium. Our problem is that occasionally the non-conductive polypropylene barrel parts will be plated even though not charged by the cathode in the barrel. The unwanted nickel deposit seems to originate from the Stainless screws used to assemble the barrel but they not charged by the cathode. Sometimes the plastic barrel mesh itself will clog with nickel deposit as well. Once started these areas grow with each plating run until the deposit grows so large we have to replace the barrel. Why are certain areas of plastic on the barrel attracting the nickel plating when it is non conductive and not negatively charged?
Aaron Edwards
- Corpus Christi Texas
May 2, 2015