Live! From beautiful Pine Beach New Jersey: Welcome to the world's most popular metal finishing website
topic 21020
Nickel plating removal / stripping

... plus Cufix E Copper Stripper, TN-64 TiN Stripper
& Strippers for Tungsten Carbide in Cobalt Matrix
A discussion started in 2003 but continuing through 2018
2003
Q. I'm trying to strip nickel from a couple of improperly plated aluminum parts. The local chrome shop dipped it and removed the chrome, but told me to SAND and POLISH off the nickel! I've been able to carefully peel off some but not all of the nickel. Is there a chemical or electrochemical process for removing the nickel plating?
Thanks,
John Simpson
- SW Ranches, Florida
---
2003

A. Concentrated nitric acid will do it without destroying the alloy in most cases. You will need proper protective equipment and good air flow as it will emit NOx! For small areas, try a swab. It will last for a minute or so and then you will need another swab. Properly dispose of your refuse. It is hazardous.

James Watts




- Navarre, Florida





---

2003

A. Try nitric acid say 50% by vol. Be careful-- wear protective gear and avoid breathing fumes.

Geoffrey Whitelaw




- Port Melbourne, Australia




---
2003
A. The large gunsmith supply companies carry a nickel stripper that works quite well. The parts that need to have the nickel removed just need to be immersed in the liquid. It's the best way I've found to remove nickel without a lot of polishing but it only comes in one gallon quantities so it's not meant for large jobs.
Brian F Bonser
custom weaponry - Stuart, Florida
---
2003
A. I suggest go back to the local plating shop and teach them how to strip in the above mentioned nitric acid solution. I would strongly suggest that you do [not] mess with concentrated nitric and the hazardous waste you will produce once you load it with nickel.
Jon Quirt
- Minneapolis, Minnesota
---
2006
A. Just to let you guys know. I have successfully removed a lot of chrome and nickel with the techniques listed here. I'm lucky enough to have access to a large supply of sodium Hydroxide and Nitric acid. I have been using them for years at my Job. (with the proper training and safety gear). After buying an old motorcycle I was look into ways of removing the chrome, then nickel then polishing up the aluminum. and WOW...it worked great. That is AFTER I destroyed a small pc. trying to sand and pick it off.

THANK YOU VERY MUCH.

Brian
Brian Maty
- Scranton, Pennsylvania USA
---
August 10, 2008
A. 50% tech grade sulfuric acid (66 degree sulfuric acid) and 50% water using electric will take off your nickel without hurting your aluminum. You can use a battery charger
[linked by editor to product info at Amazon] as a rectifier. If the part has copper on it depending how much build is on the part it should remove it also. Nitric acid will do the job the same way without electric, make sure you don't put steel in nitric acid, bad* chem reaction. good luck
Mark Ryder
- Dayton, Ohio
----
Ed. note: * - by bad reaction, Mark means the solution will evolve copious clouds of toxic NOx. So, to repeat then, keep nitric acid away from steel!
---
September 5, 2009
Q. So no nitric acid on steel? What would be the best method to remove the plating from rims then? I have some old steel and aluminum rims that are peeling. Most of the methods I'v come across are for one or the other.
Marshall DuHaime
- Tallahassee, Florida
---
---
September 13, 2018
Q. Can I nickel plate on top of another nickel plating? I hear not.

Can I nickel plate a shaft or bearing housing for a tighter fit?

I come across this idea, and wondering how often shops plate for better bearing tolerances and wanting to try it. I want to get light press fitting shafts and housings and it seems it's too expensive to get the metal cut to the precision I understood it would need, and the costs were high ... but plating seems very even and if it's the opposite of etching, just switch the polarity to the metal, it seems an easy solution to getting a precise metal part for the best bearing fit.
john murphy
make and sell electric motors - san francisco California usa


---
September 2018
TUTORIAL FOR NEWBIES:

Although it is possible to plate nickel on nickel, new readers should note that hard chrome plating rather than nickel plating is what is normally used when periodic replating to compensate for wear is envisioned.
A. Hi John. It is possible to plate nickel on nickel -- it requires activating the old nickel plating with a Wood's Nickel Strike process. But repairs of the sort you are describing are usually done by brush plating specialists rather than by tank plating.
While this technique can salvage mismachined parts and thus be less expensive than scrapping them (plating may cost less than starting over), the plating would not be consistent enough in thickness nor inexpensive enough to achieve what you wish -- trying to plate to finished dimension will only increase costs, not decrease them.
Regards,
Ted Mooney, P.E. RET
finishing.com
Pine Beach, New Jersey
Striving to live "Aloha"
---
September 16, 2018
A. As Ted says, it is entirely possible but since plating tends to build up at the end of shafts, you may have to grind to get the exact fit you want.
Taking a guess at your application, I would consider one of the modern anaerobic gap filling adhesives such as Loctite or Bondloc B648 as a much less expensive solution.
Refer to the manufacturer for the best grade for your application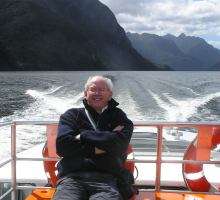 Geoff Smith
Hampshire, England


If you have a question in mind which seems off topic, please Search the Site