World's #1 on-line resource since 1989
-----
Questions about Plastic chrome plating
A discussion started in 2001 but continuing through 2020
2001
Q. I am looking for material specifications of Chrome Plating Grade ABS. I would also like to know about ABS 200 EP which is plating grade ABS from Bayer. Are there any other suppliers of plating grade ABS?
Kindly let me know.
Regards,
Makrand Dharphale
5th quadrant - New Delhi, India
---
---
2003
Q. Hello, my name is Jason and I am going to offer chrome emblems for autos & trucks. I am taking the steps and have come to the point of finding a company that can chrome plastic that is cost effective. What type of plastic is chrome platable? ABS? Are there different types of ABS? Here in CA it is very expensive to chrome plate plastic; I don't mind dealing with a company out of this country. Appreciate all your time.
J Conde
- West Covina, California, USA
---
2003
A. Hello J. To get the durable, non-peeling plating that we associate with exterior automotive parts, you need fabulous adhesion, and "plating grade ABS" is the top choice because it can be etched in a special way that produces terrific "tooth".
To really understand plating on plastic you may want to try to find a copy of the book "Standards and Guidelines for Electroplated Plastics".
adv.
Please search our Directory of Jobshops.
Good luck with the project!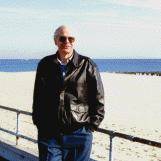 Ted Mooney
, P.E.
Striving to live Aloha
finishing.com - Pine Beach, New Jersey
---
2007
A. G'day guys, I've been plating non-electroconductive materials and repairing pitted die cast (automotive) for several years now. In response to Jason's message, cost is always a factor and, yes, some of the work that I do for the punters out there can rack up the bucks. Restoring plastic instrument clusters with real chrome work, not that fake aluminium stuff, is time consuming and the process itself seems to take forever at times. In a mass production type case, ABS plastic is what ya stuck with.
Jeff Vassallo
hobby plater - Adelaide, South Australia, Australia
---
---
To minimize search efforts and to offer multiple viewpoints, we combined previously separate threads onto this page. Please forgive any resultant repetition, failures of chronological order, or what may look like readers disrespecting previous responses -- those other responses may not have been on the page at the time :-)
---
---
Plastic selection for electroplating
2004
Q. Hello,
Q. I am interested in electroplating of plastics and would like to compile a list of plastics that can be plated with a chrome appearance. I am aware of ABS and PC/ABS mixtures but I am looking for lower cost alternatives.
Thank you for your help.
Don Miller
consumer products mfgr - Los Angeles, California, USA
---
2004
A. Hi Don. There are also plateable grades of polypropylene, fiberglass, and nylon. But actual chrome plating is increasingly reserved for components that need great reflectivity, great corrosion resistance, and great adhesion despite temperature cycling, for applications like exterior automotive parts.
Less costly alternatives include vacuum metallizing and the 'chrome-look' paints. Good luck.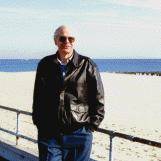 Ted Mooney
, P.E.
Striving to live Aloha
finishing.com - Pine Beach, New Jersey
---
2004
Q. Yes I am aware of vacuum metallizing, I was hoping to find a plating process/resin that would provide a lower cost alternative.
The application is the toy industry so cost is a major factor.
Regards
Don
Don Miller
[returning]
consumer products mfgr - Los Angeles, California, USA
---
2004
A. Good luck, Don, but you will find electroplating way, way, more expensive than vacuum metallizing.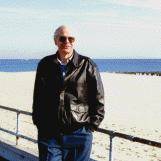 Ted Mooney
, P.E.
Striving to live Aloha
finishing.com - Pine Beach, New Jersey
---
2004
A. A popular plating grade resin in the US is GE MC1300 which is a plateable grade PC/ABS resin (about 50/50). GE MG 37 EP is the standard plateable grade ABS resin. Keep in mind that plating on PC/ABS resins require additional care in the etching process. Idemitsu in Japan offers a plateable (PC/ABS) resin sold under the material callout SC253. Astaloy EHA 3510 (again plateable PC/ABS) is also available from Australia. Bayer offers several materials that are plateable grade under the Bayblend family.
Mark Woloszyk
- Detroit, Michigan, USA
---
---
2005
Q. I am looking for an economic way to produce plastic chromed wheels for a golf cart and need a way that the chrome can be applied in house after injection molding. Advise on material would be a help
Mike Ramsay
- IOM, UK
---
2005
A. Sorry, Mike, that's perhaps not possible economically depending on how many wheels you make. Chrome plating of ABS actually includes etching, palladium sensitizing, electroless nickel plating, copper plating, semi-bright nickel plating, bright nickel plating, and chrome plating as an absolute minimum. It's expensive to do, and would cost very substantial capital to install in house.
A substitute process may be good enough for you and might be either vacuum metallizing or chrome-look paints.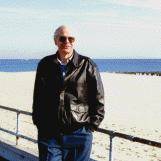 Ted Mooney
, P.E.
Striving to live Aloha
finishing.com - Pine Beach, New Jersey
---
---
Best ABS grade for plating?
2005
Q. Hello
Presently I am working in bath fittings company and my question is --
1. What is the best GRADE (ABS material)for plastic hand shower (chrome plated ) .
2. What is proper thickness (copper, nickel, chrome) which should be maintained.
3. Could you please give me data related with ABS material like colour, grade.
Yashwant gupta
- Delhi, India
---
2005
A. Dear Yashwantji,

As per your inquiry data is as follows,

1) EP-200 is plating grade material of Bayer.
2) Thickness is decided as per the requirement, as per thermal test, corrosion test, where you are going to use.
3) It is available in various colours i.e., natural, grey, etc.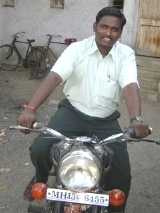 Vishwas Nangare
motorcycle accessories mfgr.
- Aurangabad, Maharashtra, India
---
2005
A. Dear Guptaji,
1. You are using in ABS plating grade raw material EP-200 Bayer natural colour, and also you are using in gray colour.
2. As per your question you are using for plastic hand shower (chrome plated ) that type parts proper thickness (copper-40 micron, nickel-20 micron & chrome - 0.3 micron) should be maintain.
3. You are ref. PIAGIGO STD.2123 which related with abs material like colour, grade and raw material properties.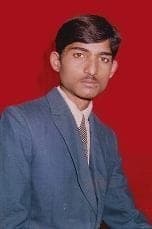 Bawale Sanjay D.
- Aurangabad, Maharashtra, India
---
---
October 2, 2010
Q. Hello, just want to share some problems that I face: plastic is way too expensive at my place. Is there any chance that polyresin can be polished too? the cost is reasonable and it can be made for just low quantity
Guntur Setio
- semarang, jawa tengah , Indonesia
---
October 4, 2010
A. Sorry, but your question is a bit vague, cousin Guntur. Almost anything can be given a metallic look. Vacuum metalizing, for example, is very low cost (at high volume) and is suitable for some things. But if you need exterior automotive quality, which will not corrode or peel off, you need real copper nickel chrome electroplating on ABS. Good luck.

Regards,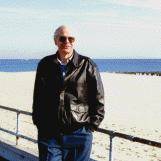 Ted Mooney
, P.E.
Striving to live Aloha
finishing.com - Pine Beach, New Jersey
---
---
March 24, 2011
Q. Hi I am Muthu from Chennai. I need detail for plastic material.

1. currently we are using Lustran ABS H 702 plastic. But can you replace the source of material from india? the proposed plastic material is 2OO EP. Can you use this material for automotive components?

Muthu Kumaran
research - Chennai, India
---
---
December 12, 2012
Q. hello guys,
I have a query regarding Chrome plating on ABS-XT04 (FR Grade); our product is Trumpet horn.
1. is it possible to chrome plate the part with same material?
2. will the properties deflect by doing this?
3. is it possible to Ultrasonic Weld the chrome plated parts?

Please reply ASAP.
Best Regards
Kaushal Mishra
- Gurgaon, Haryana, INDIA
---
April 29, 2015
A. Try Cycolac resin - it can be electro plated.
Jim Parker
- LA, California
---
---
Designing a single plastic part suitable for painting, plating, PVD, or hydrography
January 30, 2020
Q. Hello Team,

Can we use same ABS or PC/ABS grade for Painting, Plating, PVD, Hydrography etc?

Also,
Can we use same tool (If part design is same and only finish is different)? Is there any specific tool design (tool surface finish, tool material etc.) requirement for different finish?

Thanks in advance!
Nitin Hadpe
- India
---
February 2020
A. Hi Nitin. There are certainly guidelines for designing plastic parts for plating. These include general design guidelines for shapes for plateability (even thickness distribution, good rinsing and drainage, freedom from air entrapment, avoidance of sharp corners and edges that lead to burning, provision for rack marks); and guidelines specific to plated plastic parts (proper draft angles, proper thickness of gussets and part walls); and guidelines for good material compositions that etchable for proper tooth, etc. Presumably the other disciplines have their guidelines as well, although plating is probably more finicky than painting. But it certainly should be possible to design a single part which will be satisfactory for painting, plating, PVD, or hydrography
Regards,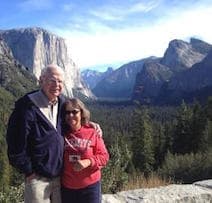 Ted Mooney
, P.E. RET
Aloha -- an idea worth spreading
finishing.com - Pine Beach, New Jersey