Where the world gathers for
plating, anodizing, & finishing Q&As since 1989
-----
Understanding Duplex & Triplex Nickel Plating Process

Q. What is CASS hour requirement for:
1) 4 layer nickel (MPS-Bright-High Sulphur nickel-semibright nickel)
2) Triplex Nickel (MPS-Bright-semibright nickel) and
3) Duplex nickel (Bright-semibright nickel)
Mangesh Pise
Student - Delhi, India
May 21, 2023
A. Hi Mangesh.
According to the previously mentioned "Quality Metal Finishing Guide to Nickel Chrome Plating", the 'very severe' service condition requires 22 hour CASS test per ASTM B368 [affil link] and involves a total of 30 microns of duplex nickel. This is a fairly old source though (1977).

I am not personally aware of universal standards for Triplex and 4-layer nickel, and I suspect that individual automotive companies may have individual standards for their required plating including required CASS hours.

Thread 49875, "Copper Nickel Chrome Plated Parts Fail CASS Test" offers some good input regarding expectations and proper plating for 48-hour and 96-hour CASS survival.
Luck & Regards,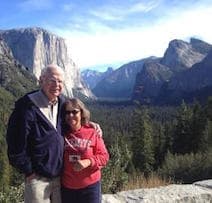 Ted Mooney, P.E. RET
Striving to live Aloha
finishing.com - Pine Beach, New Jersey



---
---
↓ Closely related postings, oldest first ↓
---
---
Q. I heard that by doing duplex nickel and chrome plating on top of that, the component can resist more than 100 hours CASS test. I would like to know in details about the duplex nickel process, such as the process, the thickness of each layer of copper, nickel, and chrome.
Thanks,
Xiao Liu
- Nashua, New Hampshire
2003
A. Hi Xiao. "Duplex" simply means two layers. The principle is that by applying two layers of nickel, the first being semi-bright, the second being bright, exceptional corrosion resistance is possible because the bright nickel offers cathodic protection to the semi-bright nickel. The bright nickel acts as the anode and sacrificially protects the semi-bright nickel; this results in corrosion spreading laterally rather than penetrating into the substrate. There is a test called the STEP test which can be used to monitor the potential difference between the layers to make sure the two-layer system is functioning correctly.
MFSA (NASF) offers at a very low price, a "Quality Metal Finishing Guide to Nickel Chrome Plating" which will provide the information you need concisely but in context. Good luck.
Regards,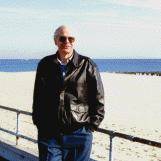 Ted Mooney, P.E.
Striving to live Aloha
finishing.com - Pine Beach, New Jersey



A. Duplex nickel is a method of giving increased corrosion resistance to a susceptible substrate. It is achieved by first of all depositing a low sulphur semi bright nickel, followed by a fully bright nickel. The semi bright nickel has a columnar structure, whilst the fully bright one has laminar. Furthermore, the semi bright nickel is cathodic to the fully bright nickel, so it acts as a corrosion inhibitor once the fully bright nickel has been "punctured". It is generally agreed that the ratio of semi-bright to fully bright is 70/30. The actual thicknesses will depend on the application, but the automotive industry has used duplex nickel for years and that can be a good guideline.

Trevor Crichton
R&D practical scientist
Chesham, Bucks, UK
---
---
Q. We use a duplex nickel chrome, but are struggling to get 10k/cm2 pore count. We were running around 40-60k for months, but lately it dropped off to less than 10K. Any ideas? The latest suggestion from chemical supplier was to carbon treat our nickel/particle bath...Any ideas would be appreciated. thanks
Tyler Larsen
- New Hampton, Iowa, USA
August 23, 2011
A. Check the plating bath compositions to make sure they are correct. Do Hull Cell tests on each bath to make sure it gives the correct finish and finally do a microsection of the final coating and see if it is true duplex. It is also worthwhile making sure that you are operating under the correct conditions.

If all these are OK, then you should consider your cleaning process(es) to make sure they are adequate.

Trevor Crichton
R&D practical scientist
Chesham, Bucks, UK
October 6, 2011
---