Where the world gathers for
plating, anodizing, & finishing Q&As since 1989
-----
What concentration of H2S is needed to tarnish silver?
2003
Q. What is the minimum concentration of H2S needed to cause tarnishing of silver? Assume the environment is air conditioned, 20 °C, illuminated by electric lights (fluorescent lighting - Is UV generated by this type of lighting?)
David Jarvis
an assayer - Sheffield, U.K.
---
2003
A. There is no precise answer to your question as the amount of tarnishing you see will be a function of the Relative Humidity, gas concentration and time of exposure. Silver will react with extremely low levels of hydrogen sulfide.
However, the gas is so pungent that it is difficult to withstand more than 5-10 ppm of the gas - if this gets exceeded you can become desensitised and not smell it at all; this is when it kills you!
You will be aware that silver will go black in an atmosphere where you cannot smell hydrogen sulfide, so the minimum level will be in the ppb or even ppt range; however, the detection of the reaction will be dependent on how long the silver is exposed to the gas. The rate of reaction will also be dependent on the relative humidity of the air, as the water is needed to dissolve the gas. Hydrogen sulfide and silver react to form black silver sulfide, one of the most insoluble salts of silver and this is what causes the tarnish. However, it can be very easily reduced by putting it in a dilute solution of sodium carbonate / washing soda [affil link] and attaching a piece of aluminium foil to the article. Fluorescent lights do produce some UV light, depending on the filler gas, but commercially available domestic or general purpose industrial lights do not constitute a UV health hazard.

Trevor Crichton
R&D practical scientist
Chesham, Bucks, UK
---
2003
Q. Has any research been published that defines the optimum moisture, hydrogen sulfide, temperature and UV to cause rapid tarnishing of silver. Is this a project that is of interest?
David Jarvis
- Sheffield, UK
A. Hi, David. Unfortunately, I can't figure out where you're going. If you are trying to tarnish silver, it is certainly dead easy to do it instantly with Liver of Sulphur [affil link] -- you certainly don't need to design a controlled air environment to make silver tarnish :-)
... or are you trying to explain why silver tarnished quickly in some situation? ... or are you trying to develop a tarnish resisting treatment for silver and you want to test it in the worst realistic ambient environment? ... or ...
Please help me by starting with: "Here is my situation . . ." rather than an abstract question, and maybe we can help. Thanks!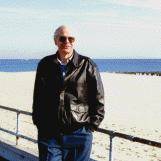 Ted Mooney
, P.E.
Striving to live Aloha
finishing.com - Pine Beach, New Jersey
---
---
2007
Q. I'm doing a science project where I wish to demonstrate electrolytic cells involving silver. So... what concentration of Hydrogen sulfide would I need to expose say an inch by inch square of silver to in order to see a visible tarnish within a day or two?
Justine P.
[last name deleted for privacy by Editor]
- Yeppoon, QLD, Australia
---
A. Hi Justine.
A. I don't know the actual ppb sulfide concentration, but we've been told by our helpful contributor James Watts that sealing a silver item into a plastic baggie with a crushed hard boiled egg will expose it to sufficient sulfide to tarnish it in a day. Good luck.
Regards,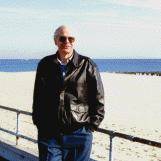 Ted Mooney
, P.E.
Striving to live Aloha
finishing.com - Pine Beach, New Jersey
---
---
July 21, 2008
Q. I am an artist trying to tarnish silver leaf adhered to paper with a synthetic polymer product called Rolco aqua-size. When I use Pax Silver Blackener, which contains sulfuric acid, the aqua-size dissolves and the leaf peals off. A spokeswoman for Rolco did not disclose the chemistry of the product, but she did tell me that, once cured, aqua-size dissolves in acetone [affil link]. She had no information on sulfuric acid's affect. Is there a way to tarnish silver leaf in a fairly controlled way using readily available chemicals/household products that will not dissolve synthetic polymer? Thanks.
James Wechsler
- New York, NY USA
---
July 21, 2008
A. Hi, James. Liver of sulfur is very available and far less corrosive that sulphuric acid, but I can't guarantee that it won't affect the paper or polymer; you'd need to try it. Crushed hard boiled eggs, sealed in some way to keep their gasses on the silver might work too.

Regards,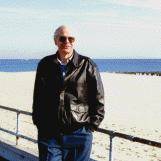 Ted Mooney
, P.E.
Striving to live Aloha
finishing.com - Pine Beach, New Jersey
---
July 25, 2008
Q. Thank you. Would a powdered form of Liver of Sulfur tarnish silver? Or does it need to be liquid? What about other dry chemicals containing sulfur, such as gypsum or pure sulfur? JW
James Wechsler
[returning]
- New York, New York USA
---
July 25, 2008
A. Hello again James. Liver of sulphur is available as a dilute liquid or as a solid to be mixed with water to make a liquid --

Whether solid liver of sulphur powder would work in dry condition, sorry, I don't know. Gas from the eggs yolks should work without any solid or liquid involved though.
Regards,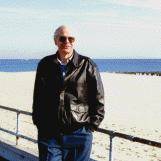 Ted Mooney
, P.E.
Striving to live Aloha
finishing.com - Pine Beach, New Jersey
---
---
Q. Is there an effective method of tarnishing silver without the various solutions coming into contact with it.
Specifically, I am a drawing with silverpoint (ancient method of drawing using pure silver wire much like you would a pencil) and I would like to be able to accelerate the tarnishing process, but because it is applied so thinly on a paper surface, I can't brush or spray any solutions on it.

I also have the exact same question regarding copper.
James McDowell
Metal artist - San Antonio, Texas
August 4, 2008
---
August 5, 2008
A. Hi, James. Sulfur dioxide or hydrogen sulfide gas will do it, but they are very hazardous. I think crushed hard boiled eggs will give off a small amount but can accomplish the task.

Regards,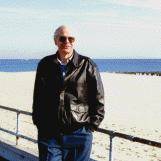 Ted Mooney
, P.E.
Striving to live Aloha
finishing.com - Pine Beach, New Jersey
---
October 27, 2008
Q. I have a picture frame covered with silver leaf. There is no varnish on the frame. I want to tarnish the silver. No solution can be applied, or the silver will come off. I understand the fumes of hydrogen sulfide or sulfur dioxide will accomplish this task. Does anyone had advice or experience on how to accomplish this. Would an open container with either chemical in a sealed box with the frame produce a tarnished finish? Thank you for any advice.
Peter Zokosky
- Long Beach, California, USA
---
---
April 2, 2012
Q. I need to find out a document, text, book, whatever, to refer what concentration of H2S in the environment (in ppm) tarnishes pcb immersion silver?
Carlos Rodriguez
- Guadalajara, Mexico.
---
April 9, 2012
A. Virtually any concentration of sulfide, no matter how small, will tarnish silver. The rate will be lower at low concentrations, but the reaction with silver will still occur.
Lyle Kirman
consultant - Cleveland Heights, Ohio
---
---
March 22, 2018
I have a jewelry store with lots of sterling silver. After a few weeks the silver is turning a yellowish color. Although it is easily removed, it is very time consuming to clean all of the jewelry every few weeks.

I am located in a strip mall and about 100 ft from two dumpsters that contain waste food from two tenant restaurants. I believe H2S gas is being picked up by my roof top air conditioner. Although I have no smell of H2S in my store, I still think H2S might be the culprit.

I have checked into equipment to measure H2S but most only detect levels above .5 ppm and I don't think my levels come close to this amount. Any suggestions on how I might prove to the landlord this is the problem?
Don Smith
- St. Louis Missouri USA
---
March 2018

Hydrogen Sulfide
Hi Don. Per Wikipedia .47 ppb is the odor threshold whereas 10 ppm (20 thousand times as high) is the OSHA limit for 8-hour exposure. If you and your customers cannot smell it, I think you'll be very hard pressed to convince the landlord that he must spend money or ask other tenants to change their ways.
I think more use of silver protection strips, designed to absorb sulfides, might help though. Good luck.
Regards,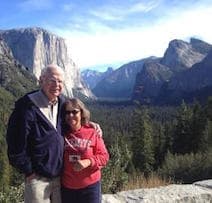 Ted Mooney
, P.E. RET
Striving to live Aloha
finishing.com - Pine Beach, New Jersey
adv.: