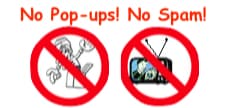 World's top finishing resource since 1989
Chime right in - No login req'd
topic 20033
Recovery of fine floating gold
A discussion started in 2003 but continuing through 2020
2003
Q. I am retired and am a recreational prospector with a small (3 in.) suction dredge and a creek with a little gold worth messing with. Some of the gold is so fine it is floater and I figure there is maybe an economical way to capture this like a revolving screen barrel with an electrolysis setup of some kind to attract the fine gold and maybe adhere to the screen. If this is possible and economically feasible I would sure like to know...
Thanks,
Dan L
[last name deleted for privacy by Editor]
- Menard, Texas
---
2003
A. Dan:
I have done quite a bit of dredging with a 3 inch in the past also. I've never run into floating gold, but have run into flour gold. The stuff that is so fine you cannot pick it up or even see it but it is there. It is definitely worth recovering. But,,,,,you will have to use mercury to extract it. My father in law had a 12 inch dredge that he would take his black sand and put it in a cement mixer with a quart of mercury. Mix all night, get the mercury/gold amalgam out and retort it down. This is an especially cautious area as the mercury will put off fumes and vapors that can really mess you up. On a small scale you can pan your black sand down to a hand full and add about a dime size amount of mercury in the pan. You will soon see it take on a gold color as you continue panning. Once your sure you have all the gold recovered, remove the mercury and put it in a small crucible. OUTSIDE and with a fan blowing the fumes away from you burn off the mercury from the gold. You will have to use a oxy/acet torch to do this. You will be left with a button of gold. My father in law used to pour the molten gold into a big container of water and would pull out a beautiful drawn out nugget that he would make into jewelry and sell. As I said before. This is not to play with and realize the hazards of mercury. You may want to just use the mercury to extract the gold and then let someone that is experienced in extracting it do that part of it. Good luck, keep your feet dry and don't let anyone throw a piece of shiny scrap brass in your sluice box! (not that I have done that to others) ;) Tom
Tom Haltmeyer
- Peoria, Arizona
---
2006
A. It was funny that I found what you wrote because I was looking for a solution to the exact same problem. I have an almost dry well on my property that I use for irrigation when watering by hand. 2 days ago I discovered black sand and fine gold in the bottom of the bucket it is so fine some of it floats. Being completely new to the subject I called a local gold mine and the man there told me there are plenty of different equipment out there but he recommended to let it dry and use series of different fine meshes to screen it through he also said it was very time consuming but usually worth it.
Marshall W
[last name deleted for privacy by Editor]
- Statesville, North Carolina
---
2006
A. I know one of the two hard water/soft water will make gold more apt to float. (I think its the hard water)

I found this while trying to find a solution to the same file gold "flour gold" problem.
I saw a old timer on the GPAA tv show saying dish soap would make the surface tension break and cause the floating gold to sink : )
It wouldn't be a good idea out in a stream with a dredge, but he was running his operation at home reusing his water and bringing his material home to separate the gold
Jimmy A
[last name deleted for privacy by Editor]
- Lake Isabella, California
---
2007
A. The gold floats because of the surface tension of the water. In a small recirculating operation you can use a Jet Dry or dish soap to break the surface tension and the gold will not float anymore. With a dredge as long as you don't bring the gold to the surface it shouldn't float. Maybe a deflector to keep it down in the sluice might help. Good luck
Joe Moniz
- OAK CREEK, COLORADO
---
2007
A. One response was to burn off the mercury. This true but very dangerous as the fumes are deadly. They can cause loss of teeth, gum bleeding, hair and extremely intense headaches. If burning off mercury, place the amalgam on a shovel, cut a large potato in half length wise, gouge out a small area in the potatoes center. Place the potato over the material to be heated. Heat until all mercury is gone.
Place the potato in a small container of extremely cold water and most of the mercury will resolidify and come out of the potato for reuse. I used this method at Lake Isabell California back in the 70's when sluicing.

Best of Luck.
John Pavelka
- San Antonio, Texas
---
2007
A. I don't know if this will help your situation, but there is a product on the market for retrieving fine gold from black sand. It is called "Blue Bowl". It's made by:

Pioneer Mining Supplies, Auburn, Ca
Paul J. LaMott
- Lindale, Texas
---
2006
Q. I am new to gold panning and I'm trying to learn the best way to remove the gold from my black sand.
The bad news: I live in Arkansas and I'm learning that we don't have any real good (profitable) gold here. (or that's just what people are telling me.)
The good news: I do live near the Arkansas river and have found a HUGE deposit of black sand. At first I thought someone dumped out a truckload of charcoal, but it's black sand. I panned the stuff and I'm getting about 4 specks of gold per 1 cup of sand . A speck being about the size of a period. (.). Is that considered good or am I just waisting my time ? If I am on to something , what would be the best way do recover the gold?
Lloyd Clifton
hobbyist - Lavaca, Arkansas, USA
---
2007
Q. On the floating gold problem, I prospect in the Llano Uplift region of Texas and recover quite a bit of floating gold from yellow clay deposits. This stuff is visible and even if you break the surface tension, it is still so light that it stays on the surface of the dirt in the pan or sluice.

Is there an electrostatic or chemical process, besides mercury, that can be used to attract and hold this stuff?
Jim Alford
- Ingram, Texas
---
2007
A. I've been getting into flour gold and found that vinegar works well to make the gold drop over a short time frame.
Henry Williamson
- Beech Island, South Carolina
---
January 25, 2008
A. Classification is the key no matter what type of recovery system you use.
David Dodge
- Buena Vista, Colorado
---
March 3, 2008
For God's sake DO NOT use mercury to extract your gold. If you are lucky enough to not breathe any of the vapors, you are still dumping it to the atmosphere and your neighbors downwind will be breathing it. To use mercury nowadays in mining is highly irresponsible. Here is what you do:
Dissolve the fine gold into a chlorine bleach solution or into a solution of aqua regia and be sure to use eye, hand and lung protection and do it outdoors. Then raise the pH with lye (sodium hydroxide) and the metals will precipitate out of solution as hydroxides. These metal salts can then be placed in a covered crucible in a furnace and burned down to the metallic metal which will hopefully be mostly gold. I would post some links here on the exact procedures but links are not allowed. You can also trap the dissolved gold on activated charcoal and then burn off the charcoal.
Jeff Sargent
- San Marcos, Texas
Ed. note: Thanks Jeff. Links are not 'disallowed' but are generally discouraged. Almost all external links break in a very short time, and then are sold to link farms (spam) -- which is inconsistent with our goal of building pages which will prove useful and informative for many years to come. If you offer links, please summarize what the link says and give the title of the article so the posting retains value if/when the links break. Thanks!
---
March 18, 2008
To Jeff S
- San Marcos, Texas

The amount a mercury vapors that would be diluted in the air for said downwind neighbors is far less of an impact than the very harmful gasses given off with chlorine and lye. Not to mention that unless your neighbor is in a close proximity, most of the mercury will fall out of the air due to it molecular weight. The chemicals that most people use in their homes have far worse repercussions "According to California"
www.prospectorsparadise.com/html/mercury.html
Kelly Trumble
---
(you are on the 1st page of the thread) Next page >
---