Live! From beautiful Pine Beach New Jersey: Welcome to the world's most popular metal finishing website
topic 18889
Removing gold from scrap electronics
A discussion started in 2003 but continuing through 2018
2003
Q. I need help removing gold from electronics. I am using nitric acid, and I am getting a good amount of what looks like gold. I have unlimited access to old equipment, and I know if I can get some help I can recover a good amount of gold. I need to perfect the aqua regia process and I also want to try the reverse plating process. I also need to get advice on smelting the gold down to a button. Any help you can give me would be greatly appreciated. I am spending time and money on the trial and error method, and I know I have wasted some good gold. Silver, and other precious metals will be next after I get the art of gold recovery.
Thanks very much,
Steven Esposito
- New York, USA
---
2003
A. Contact a firm specializing in precious metals recovery and let them do it. I know of at least five. They have spent a lot of time and money figuring out the best way to squeeze the last ounce of gold out of a pound of scrap. There are a lot of environmental pitfalls with the use of acids to recover metals. If you are still set on doing it yourself, hire a consultant who knows what he/she is doing. The money you pay to find out the right way will be returned in process savings.
Bill Vins
microwave & cable assemblies
Mesa (what a place-a), Arizona
---
---
2003
Q. I have a lot of electronic and computer pins and contacts that are gold plated I want to remove the gold from. Is there a low cost chemical or something I can buy to remove the plating so I can melt it into bars? I have tried some circuit board stripping solution called CBX from Shor International but it's very expensive, and it don't work on copper based stuff.
Jason Lawrence
- Barre, Vermont
---
2003
Q. Greetings:
I would like to ask some assistance regarding on gold refining. I am small entrepreneur would like to engage in gold refining but I don't have much knowledge how to do it. Could you please help me by sharing some detail process instructions on this matter excluding Aqua Regia. Thank you very much and more power.
Ndrew George Tuaquel
Philippines
---
2003
Q. Is there a safe, simple, and inexpensive way to reclaim gold from a variety of plated pins and connectors used on circuit boards and electronic components? Someone suggested using nitric acid but I am unsure of the procedure to do this.
Thank you.
Jim Nelson
- Granite City, Illinois
---
2003
Q. I need help on how to recover gold from electronics. Huge amount of my money have been spent on it! I have limited information as regard this because no refiner are around in my country.
ADEYEMI EZEKIEL
- IBADAN, OYO, NIGERIA
---
2003
A. Please be careful in stripping precious metals off of substances. The chemicals used are highly toxic. Have a precious metal reclaimer buy these things off of you and reclaim it for you. It will save you a great deal of time, money, and frustration. Elevated metal levels in your blood can be dangerous to your health.
Cynthia Smith
- Pottsville, Pennsylvania
---
---
2003
Q. What part of a computer board is gold in?
Jerome Brewster
- Tyner, Kentucky
---
A. Hi Jerome. If the metal is the yellow color you associate with gold, it has gold plating on it. If the metal is not yellow, it's not gold. That's an easy one :-)
Good luck.
Regards,
Ted Mooney, P.E.
finishing.com
Pine Beach, New Jersey
---
---
2003
Q. How I can refine gold using the way of electricity or another way except aqua regia way.
Sossy Abdelhak
- Lebanon
---
2003
A. There is not enough gold on a computer board to make it worthwhile doing, even if your time is worth nothing. Now very old telephone and electronic material is another story. A short answer from a site is not going to provide the amount of information that you need to properly recover gold. There are a couple of fairly good books on the subject. Hit the internet bookstores.
James Watts
- Navarre, Florida
---
---
2003
Q. As I know, there are many tons of electronics part, gold edge connectors, etc., sent to China for gold recovery. I also do not clearly know what type of procedure, heard that they are still using Aqua Regia to remove gold out, and recovery by some special resin.
Suvatn Srisanan, Mr.
- Bangkok, Thailand
---
2003
Q. I am planning to extract gold from the PCB scrap. So I have to strip gold electroplated on the PCB. Like other miner, we are going to use a NaCN solution to strip gold. Some months ago, I had a chance of watching a leaching work by using a NaCN solution in a certain plant. But they also have used a small amount of super strip 100 Shipley manufactured with NaCN. So I'd like to know the function of super strip 100 in a cyanide solution and suitable addition of it versus the amount of NaCN. To my knowledge, modern cyanide plants typically use a cyanide solution of 0.05% NaCN to dissolve gold from the ore. But in the case of leaching gold from the PCB scrap I think the lower concentration will be possible. If someone knows a appropriate concentration of NaCN solution to leach gold from the PCB scrap please let me know about it.
Lim Sun Hee
- Shihungdong, Kumchungu, South Korea
---
2003
Q. I am interested in gold refining and would like to know of a few different sites to looking for purchasing gold refining - or more preferably a system for refining all semi-precious metals. I would like a machine to capability for processing around 10 oz/batch. Any information on where I can look, phone numbers, etc. would be greatly appreciated.
Thank you,
Kymberlee Sellwood
- Calgary, Alberta, Canada
---
2003
Q. Hello,
I am a student of second year graduation.I would like to know whether by putting acid(sulphuric,hydrochloric, etc) on trashed computer components(cb's & the like) I would be able to isolate gold particles at small scale?
I would also like to know the richest sources of gold in a computer.
Jai Trehan
- Allahabad, Uttar pradesh, India
---
2003
A. YOU CAN STRIP THE GOLD BY REVERSE PLATING i.e., MAKING THE JOB AS ANODE IN AN ELECTROLYTIC SOLUTION OF 90% NaCN , 15% NaOH AND 15% SODIUM META NITRO BENZENE SULPHONATE, AND STAINLESS STEEL AS CATHODE. GOLD WILL DEPOSIT ON CATHODE. JUST PEEL OFF THE GOLD AND REFINE IN ACID MIXTURE OF NITRIC OR SULPHURIC ACIDS, OR DISSOLVE IT AQUA REGIA, DILUTE THEN ADD SODIUM META BISULPHITE, PURE GOLD WILL PRECIPITATE AT THE BOTTOM.
Panjala Mukesh


fashion jewelry mfgr.
Hyderabad, India
---
2003
Q. Panjala Mukesh, what kind of material we need to put in anode? I mean what kind of metal. It is put the whole electronic board as an anode?
Cheng
[last name deleted for privacy by Editor]
- Ames, Iowa
---
2003
Q. Dear Mr Panjula Mukesh from India,
Can you help me with your knowledge please, to construct an amateur Lab at home in order to strip gold out of electronic equipment.
Kitsos Dimitris
hobby - Piraeus, Attica, Greece
---
2005
A. Gold containing article is made anodic and is stripped electrolytically , or is immersed in the above mentioned solution of NaCN, NaOH, and SMNBS.
Panjala Mukesh


fashion jewelry mfgr.
Hyderabad, India
---
---
2003
Q. I want to find details about gold refining processing by addition of silver dowel weight of gold such as acid concentration, additive materials, or how identify of finishing process, etc.pleas tell me.
Thank you.
I am waiting for your answer.
Salam
Farid
[last name deleted for privacy by Editor]
- Arak, Markazi, Iran
---
2003
Q. I am trying to recover gold from small parts made mainly of gold coated steel, it contain also gold coated aluminium and brass pieces. When I treat these parts with aqua regia, the liquid is so muddy that I can not filter or continue the process to precipitate the gold. Do you have a solution to take off the steel prior to the normal process?
Thanks in advance.
Joseph Oren
welding materials supplier - Givataiim, Tel-Aviv, Israel
---
2003
A. To Joseph Oren.
Add Sodium Bisulfite to precipitate the gold out of solution. Pour off solution. Add Borax [linked by editor to product info at Amazon] to the black mud, melt with torch, y voila.
George Bernard
- Yreka, California
---
---
2003
Q. Need info on reclaiming gold thru reverse plating what voltage is used to reverse process could one use a small stainless container as the anode?
Cathy Hubbard
telecom - Panama City, Florida
---
2003
A. Hi Cathy. According to Gadja's "Gold Refining" the required voltage is a little above 6 volts, the deplating solution is sulphuric acid at a specific gravity of 1.65, and temperature below 100 °F. The material should not be contaminated with plastic. This process is best suited to heavy layers of gold plating because the underlying copper, and any silver, will slightly dissolve.
The anode is the thing you are de-plating, i.e, the gold plated scrap, but stainless steel (kept anodic) would probably be resistant to this solution.
Note that this is a de-plating process, not a plating process. The gold ends up as a cathodic mud which requires further processing, also described in Gajda. You don't say whether you are an industrial chemist or a hobbyist -- in which case you may find it more practical to sell your gold plated items to a jeweler or refiner.
Good luck.
Ted Mooney, P.E.
finishing.com
Pine Beach, New Jersey
---
---
2003
Q. Hi everyone, my company is doing recycling. We recycle socket, etc., contact fingers, contactors. We coated the socket with a chemical (PDR) a layer of wax that provides more conductivity and prevents it from losing the layer of gold plating on top when contacted (in the socket pin it contains a layer of alloy, iron and gold). We are finding a solution how to extract the gold out from it without other forms together, and insert it back to the socket pin again . Can anyone tell me the solution in doing it? I will be grateful to him/her.
Chin Wing Wah
Recycle - Singapore
---
---
2004
Q. My goal is to recover gold from computer scrap. I separated the gold with nitric acid, but a grayish sludge, insoluble in nitric, comes off as well. I dissolved the whole mess in aqua regia, and precipitated with sulfur dioxide without first boiling out the nitric acid. I got a black precipitate, unlike the brown I've seen reducing gold chloride in HCl solution. When settled, the precipitate had a blackish brown color. What impurity am I dealing with here, and how can I get rid of it, or am I just seeing very fine gold particles? Will it help if I boil out the nitric from the hydrochloric in the aqua regia solution before I start the reduction with sulfur dioxide?
Douglas Drake
- Philippines
---
2004
A. Hi Douglas. Sorry, I don't know quite what you produced. But it involves aqua regia, sulfur dioxide, boiling nitric acid, lead & mercury compounds, brominated flame retardants,and possibly explosive metal fulminates. I hope you're trained and working in a properly equipped & permitted laboratory because you might be seriously affecting your health. Please know that every environmental organization around the world is begging individuals to not attempt to recycle e-waste.
Good luck, and regards,
Ted Mooney, P.E.
finishing.com
Pine Beach, New Jersey
---
2004
A. Hello, if using Aqua Regia to process your gold plated computer parts first process your gold plated parts in the Aqua Regia, after process stops pour liquid thru a coffee filter into a 1 gallon pickle jar; when jar is a quarter full of filtered Aqua Regia slowly pour in hot distilled water until half full,then mix a quarter pound of urea 46-0-0 into a quart of hot water and slowly pour into the pickle jar,the acid will boil up so take care and add slowly, when the fizz stops add another once of the urea 46-0-0 and stir, if no more fizz you may now add your sodium metabisulfite to drop out your gold,remember to save your filters for re processing and run your material 2 times,never process a large amount of base metal plated with gold, mix your batches like fingers chips and then pins 50% 30% 20% be very careful! Aqua Regia can burn or kill you if not respected! I would read about it first or talk to a refiner.
Arnold Hoskins
Gold/Platinum,refining - Hamilton, Ohio
---
---
2004
Q. I am an entry electrical engineer that has an interest in gold refining computer parts. I read a lot of the comments posted about the subject. I know that the card contacts are plated with gold, but is the Printed Circuit board valuable as well. Can someone please tell me all the valuable parts of a computer? And is it worth the trouble of collecting a lot of these pieces?
Mike Sanders
hobbyist - Philadelphia, Pennsylvania
---
2004
A. Hi Mike. The microprocessors are usually saleable. As far as I know there is nothing else of value to a hobbyist refiner except the gold, which is yellow in color and therefore pretty obvious. Its thickness is generally about 10-20 millionths of an inch thick on modern electronics but probably 5x that if you have stuff from the '60s and '70s. Do a volumetric calculation (multiply surface area by thickness) to decide how much gold is there. Good luck.
Ted Mooney, P.E.
finishing.com
Pine Beach, New Jersey
---
2005
A. The gold in the west electronics is very rare about 4 g/kg. But in the former Soviet Union and satellites the situation is different. Today I got 15 g 22 karat gold from a single computer, made before 22 years in Bulgaria, this is a gold mine. I understand that the old machines in the east Europe and Russia are gold mines!
Ivan Georgiev
designer - Sofia, SA, Bulgaria
---
---
2004
Q. I want to know about recovery of gold from PCB and other electronic wastes. I have very less of knowledge about it and there are very few players in this field.
Abhishek Jain
student - Udaipur, Rajasthan, India
---
2004
Q. I am a scrap metal dealer and have gotten into recovering and melting aluminum, lead and lead/antimony, brass, copper, and bronze. I am also a machinist at a farm equipment manufacturer. I am looking at expanding what I can redirect away from the landfills such as wood waste, and E-Waste. What I would like to know is how to remove all the chips from circuit boards and then recover the gold from them. Do all boards have gold?
Thanx in advance,
Brent Stumph
Recycler/hobby caster - Yorkton, Saskatchewan, Canada
---
2004
A. Hello, I am going to have to agree with some of the things that have been said in this post in reference to the "hobbyist" and chemicals and the inherent danger involved in these processes. That said, it can be economically viable to process SOME electronic scrap utilizing a variety of different methods. In answer to questions relative to the quantities and types of recyclable materials from electronic scrap:
One ton (2000 lbs) of "average" circuit board from modern computers and electronics generally yields (in a very good system) between 8 and 11 troy ounces of 24k gold. This gold is found in a number of places, including the plated gold leads referred to earlier, on plated pins inside the connectors and on the board in a number of places and on and within the ic (integrated circuits) on the board itself. In addition, there will generally be around 10 to 20 times this amount in silver from the solder and other components (although depending upon the method of recovery, this yield may not be reached). Some types of electronic board have greater yields of silver and almost no gold; this is generally the board without connector ends and major ics. There are also minute amounts of palladium, platinum and other pgms (mostly in certain capacitors, but also in some chips and connectors). Your highest yields of gold in computer scrap especially are rarely from clipped plated leads, but from the processor/cpu, memory and other ics (which can yield 2 gm/lb or more, depending upon the type and age). Many of the older electronics and early computer equipment will be much much higher in volume, while the newest (97 and newer) I would surmise would be lower, although I have not processed enough to tell you for sure.
There are several ways to process these materials. Personally, I have used an electrolytic method utilizing cyanide leaching and Aqua Regia methods with success. I am still relatively new to the electrolytic method and have been using some cyanide alternatives recently, but with varying success and without much yield in silver. With Aqua Regia processing, you are able to process out each material by selectively precipitating from solution after absorbing in the acid. AR is a mixture of nitric acid and hydrochloric acid; it may also be manufactured using sodium nitrate (nitrate of soda available as a fertilizer) and Muriatic Acid [linked by editor to product info at Amazon] (used as a concrete cleaner among other things). I first burn the materials, then crush them and dissolve in the acid and then let settle, filter, precipitate and then refine my metals. THIS IS DANGEROUS. DO NOT DO IT UNLESS YOU HAVE SOME KNOWLEDGE OF CHEMISTRY, UNDERSTAND THE DANGERS AND HAVE THE FACILITIES. Certainly, never try this in a confined area or around open flame AND DON'T GET ANY OF IT ON YOU and don't breathe the fumes. Also, you have to be careful about how you get rid of the after-products. If you really want to get into that, you can check out some info at shor.com's website and there are other resources as well if you do a search on the net. For most of you, THE DANGERS WILL GREATLY OUTWEIGH THE BENEFIT if you don't have SIGNIFICANT KNOWLEDGE and quite a bit of common sense. A little bit of AR on you (or fumes in your lungs) and you will wish you had never heard of gold (or at least that you had taken your stuff to a refiner). That is, of course, if you have any wishes left. Because I don't believe most of the posters here are fully ready for this process, I have purposely left out the details on how to mix the chemicals, but I wanted to point out that there are significant quantities of precious content in these items and that it can be economically viable. So, for most of you, you will want to sell your whole populated computer board to a recycler or, if you have large quantities, think about a refinery.
Currently, 486 and older processors should bring at least a buck each, Pentium and newer scrap processors at least $.65 each, assorted clean plated pins $15.00 and up per lb, clipped plated connectors at least 12.00/lb. Whole PCB (not clipped or cleaned of pins) should bring at least $.60/lb. These are prices selling to a reputable recycler, who will take bulk to a refiner. You won't get the maximum profit this way, but it is safe and pretty easy. If you go to a refinery, you should get higher returns, but bear in mind that there are additional costs and really check out the refinery you will use. In order to make it worthwhile at a refinery, you should have at least a couple of tons of material (10-15,000 lbs would be best) and you will be expected to provide transportation of the materials to the refinery and, generally, pay between .10 and.50/lb for the refining expenses. The refinery will do an assay or assays of your scrap and will pay you out based on those assays, so your materials should be sorted by the type of material to maximize your profits. Generally, you will be paid for between 90 and 97% of the gold, silver and maybe platinum/palladium depending on the refinery, based on the assay. You have to look for a good refinery, as many are less scrupulous than others. I have found that a refinery usually pays me out based on about 90% of what I would have been able to recover had I done it myself. I figure this is probably due to filter loss and a variety of other factors and not due to their being inherently dishonest, but you should keep these numbers in mind when figuring out what is the best method for you.
Other types of gold plated materials (like jewelry, old medals, and many others) vary greatly in their yield, but most have some value. Gold filled materials can be a great profit maker too if you can pick them up cheap.
Okay, so that is my little bit of info. on this area of interest. Like I said, processing yourself can be dangerous; I hope I haven't made too many of you want to go that route, as it is easier and can be just as profitable to use recyclers and refineries (you have more time and less expense). If you have any questions, excepting exact methodology for processing yourself (as I don't intend to help anyone hurt themselves), I will try to help.
Richard Alcorn
Research - Roland, Oklahoma
---
2004

Thank you, Richard, that was quite an exposition.
Ted Mooney, P.E.
finishing.com
Pine Beach, New Jersey
---
2005
Q. Directed mostly to Richard Alcorn:
Richard you mentioned making AR in situ with sodium nitrate and HCl. Can you elaborate on this a little more.
Thanks
Jim Wiggins
- Atlanta, georgia
---
---
2004
Q. Hello,
Hey I have a follow up question. I have found an amazing source for plated gold PCBs and was wondering how I should separate them before I bring them to the refinery? Also I was trying to put metal plated copper in a bowl and torch them but all I get is black 'slag' for less of a better word. Is this worth anything?
Peter Couture
- Freeport, Maine
---
2004
A. Here's a little follow up info for people. I hope this helps people who also have a small box of junk scrap and like me found this website listed in the top three of google. I am sad to say I thought I would make some money from these 50 old cell phones by recovering the scrap material. Boy I wish I had researched more before I started to take them apart. I would have found that I can make more money selling them to companies that sell them off to other countries.
Everything I write here is of my own conclusions of the research I've found. I am writing this to help people save wasted time trying something dangerous that probably will cost you more then you get back. I've broken it up into different sections. The first of which is if you should actually scrap the item or not.
1.) - First before you start taking your old electronics apart STOP. Look up what your selling on the internet and see if there are people that will buy it and USE it still. Here are some tips
Computers: 486 processors and below = SCRAP
Computers: Pentium 75 Mhz+ = SELL
No one uses 486's anymore so if you have them consider them scrap
Cell Phones: Analog = SCRAP
Cell Phones: Digital = SCRAP/SELL
Analog cell phones are a thing of the past and will never come back. If you have one of the first Digital cell phones (Most of them were dual band Digital/Analog) scrap them too.
Electronics: Its hard to judge what is still used and what should be scrapped. I would say judge for yourself and see if there is a need for the product, not only in your region, but in the entire country.
Gold Plated Items: This is up to you to decide.
2.) How to sell your old electronics. Electronics & Computers: ebay. If you look on ebay people still buy 8 year old computers. Some even buy 486 models but mostly they go for a dollar and basically the buy just pays for shipping. Electronics will go to depending on the need of the other person buying the item. If you don't have Ebay where you are then look for a local resource that could use what you no longer need.
Cell Phones: If you search online your going to find a TON of companies that with buy cell phones for around $5 a piece. Some even if the phone is broken. www.cellforcash.com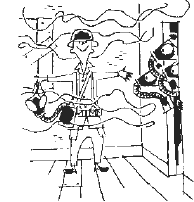 3.) Why try to sell instead of scrap? If comes down to cost/profit. The amount of money you're going to need to invest into reclamation technologies is not worth it to the everyday person. Unless you have a very LARGE amount of scrap on hand as well as having a constant flow coming in, you're not going to see the money you would expect. I would say knowledge and safety is another factor. The knowledge comes from knowing how to scrap an item and properly handle the equipment needed (i.e., shredder, CHEMICALS!). I'm kinda of worried about people throwing the Aqua Regia word around. This is a highly corrosive and dangerous substance that should only be done in the proper facilities. When I checked up on using this for myself I was asked what type of filter hood I was using. I had no idea what he meant and was told to go read up before I kill myself. People just talking about doing it in a ventilated don't seem to mention that all the off-gas has to be processed through a filtration system and the pictures I've seen of people doing it are wearing full chem suits with the WWII style gas masks.
4.) How electronic scrap recovery process occurs: This was the biggest pain for me to research. It took me a while to figure it all out. (People who do this professionally aren't very friendly when you ask them how they do their trade in detail). I hope this will help some of you as far as how to deal with scrap.
I'm going to break up each stage of reclamation and give technologies used under them.
1st Stage: Physical Separation Components: Ferrous Metals, Aluminum, Ceramics and Fibers Technology: Magnetic belt & drum, Eddy Current, Air Flotation and Density difference,
Try to get your components down to their bare parts before you try and reclaim them. Clip the plated 'fingers' off of the boards. Remove any shielding and or loose items. This is the most important stage because it can increase your profits if you get the gold plated items down to their bare essentials. Then shred the remaining items (PCB's) and separate the metals from the everything else using the technologies above.
2nd Stage: Electrochemical Separation Components: Precious Metals Technology: Leaching followed by chemical precipitation, electrowinning and refining. Now that you have just metals THIS is where chemicals come into play. I've read posts from people who just drop the entire electrical components into the solution and wonder why it messes up. Without judging each item you never know if their could be something that would contaminate the solution and prevent it from working. I thought that I could just burn everything up using a blow torch and then separate the gold that way. BAD idea, first if you start torching electronic components your putting more toxins into the air then with Aqua Regia. Second is just using a torch on plated items doesn't melt them down as well as you think and most of the gold was oxidized and went to a gas form which got blow away :-(
3rd Stage: Chemical Separation Component: Plastics/Polymers Separation Technology: ? Still being researched
Its hard to recycle plastics but some companies are doing a good job trying to find out how. I wouldn't worry about this stage but it is a process of recycling and pretty soon were going to run out of the raw stuff we had and start looking to the used stuff.
I hope this helps some people out. I'm still not 100% turned off on the idea of getting money from my scrap but it was a lot harder then I thought it would be. Professional reclaimationists make most of their money because they have huge systems that squeeze the precious metals from everything. You're not going to get rich as a reclamation hobbyist but you could have some fun and learn things on the way.
Peter Couture
- Freeport, Maine
---
July 2013

Thanks Peter.
Regards,
Ted Mooney, P.E.
finishing.com
Pine Beach, New Jersey
---
July 5, 2009
A. Hi, to remove gold from copper backed fingers simply remove the copper backed gold and dissolve the copper in Ferric Chloride, let solution work for approx. and 1 hr, discard and repeat for an extra 1/2 hr, there will be some fibreglass left as well as gold, do not worry it will help when melting with Borax, as it will form a glass layer around gold button and will help remove some impurities,if you wish to brighten it add gold to HCl for approx. 15 min, neutralise with baking soda [linked by editor to product info at Amazon], wash and collect gold, you can then melt by using a crucible and Borax, add approx. 1" of Borax to bottom of crucible, make a depression, add gold foil, add another 1" layer of Borax to top and melt, Borax will help remove impurities, Note not all gold foil is the same quality, this method will only recover gold in it current state; e.g., - 8K, 12K etc.., if you want 24K gold you will need to process further using Aqua regia, hope this helps.
Rhangy D Smith
- Brisbane, QLD, Australia
---
---
December 13, 2009
Q. I would like to get a good book that will explain the whole process of reclaiming precious metals from electronics from what tools I need to what electronics I should look for. Can you give me a few ideas?
Dave Bwel
hobbyist - Pittsburgh, Pennsylvania
---
December 2009
A. Hi, Dave. further up the page we've linked to 3 of the best known books on the subject. The most readers seem to have recommended Ammen -- but you might see if your library has them for a quick look before deciding, and the Kindle book is much less expensive. Good luck.
Regards,
Ted Mooney, P.E.
finishing.com
Pine Beach, New Jersey
---


If you have a question in mind which seems off topic, please Search the Site