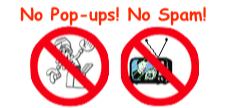 World's #1 finishing resource since 1989
Built on your Q&A's - Chime Right In
A No-Registration / No-Login Site
topic 18889
Reclaiming gold from scrap electronics
A discussion started in 2003 but continuing through 2019
2003
Q. I need help Reclaiming gold from electronics. I am using nitric acid, and I am getting a good amount of what looks like gold. I have unlimited access to old equipment, and I know if I can get some help I can recover a good amount of gold. I need to perfect the aqua regia process and I also want to try the reverse plating process. I also need to get advice on smelting the gold down to a button. Any help you can give me would be greatly appreciated. I am spending time and money on the trial and error method, and I know I have wasted some good gold. Silver, and other precious metals will be next after I get the art of gold recovery.
Thanks very much,
Steven Esposito
- New York, USA
---
2003
A. Contact a firm specializing in precious metals recovery and let them do it. I know of at least five. They have spent a lot of time and money figuring out the best way to squeeze the last ounce of gold out of a pound of scrap. There are a lot of environmental pitfalls with the use of acids to recover metals. If you are still set on doing it yourself, hire a consultant who knows what he/she is doing. The money you pay to find out the right way will be returned in process savings.

Bill Vins
microwave & cable assemblies - Mesa (what a place-a), Arizona
---
---
2003
Q. I have a lot of electronic and computer pins and contacts that are gold plated I want to remove the gold from. Is there a low cost chemical or something I can buy to remove the plating so I can melt it into bars? I have tried some circuit board stripping solution called CBX from Shor International but it's very expensive, and it don't work on copper based stuff.
Jason Lawrence
- Barre, Vermont
---
2003
Q. Greetings:
I would like to ask some assistance regarding on gold refining. I am small entrepreneur would like to engage in gold refining but I don't have much knowledge how to do it. Could you please help me by sharing some detail process instructions on this matter excluding Aqua Regia. Thank you very much and more power.
Ndrew George Tuaquel
Philippines
---
2003
Q. Is there a safe, simple, and inexpensive way to reclaim gold from a variety of plated pins and connectors used on circuit boards and electronic components? Someone suggested using nitric acid but I am unsure of the procedure to do this.
Thank you.
Jim Nelson
- Granite City, Illinois
---
2003
Q. I need help on how to recover gold from electronics. Huge amount of my money have been spent on it! I have limited information as regard this because no refiner are around in my country.
ADEYEMI EZEKIEL
- IBADAN, OYO, NIGERIA
---
2003
A. Please be careful in stripping precious metals off of substances. The chemicals used are highly toxic. Have a precious metal reclaimer buy these things off of you and reclaim it for you. It will save you a great deal of time, money, and frustration. Elevated metal levels in your blood can be dangerous to your health.
Cynthia Smith
- Pottsville, Pennsylvania
---
---
2003
Q. What part of a computer board is gold in?
Jerome Brewster
- Tyner, Kentucky
---
A. Hi Jerome. If the metal is the yellow color you associate with gold, it has gold plating on it. If the metal is not yellow, it's not gold. That's an easy one :-)
Good luck.
Regards,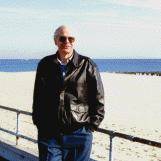 Ted Mooney, P.E.
finishing.com - Pine Beach, New Jersey
Striving to live Aloha
---
---
2003
Q. How I can refine gold using the way of electricity or another way except aqua regia way.
Sossy Abdelhak
- Lebanon
---
2003
A. There is not enough gold on a computer board to make it worthwhile doing, even if your time is worth nothing. Now very old telephone and electronic material is another story. A short answer from a site is not going to provide the amount of information that you need to properly recover gold. There are a couple of fairly good books on the subject. Hit the internet bookstores.
James Watts
- Navarre, Florida
---
---
2003
Q. As I know, there are many tons of electronics part, gold edge connectors, etc., sent to China for gold recovery. I also do not clearly know what type of procedure, heard that they are still using Aqua Regia to remove gold out, and recovery by some special resin.
Suvatn Srisanan, Mr.
- Bangkok, Thailand
---
2003
Q. I am planning to extract gold from the PCB scrap. So I have to strip gold electroplated on the PCB. Like other miner, we are going to use a NaCN solution to strip gold. Some months ago, I had a chance of watching a leaching work by using a NaCN solution in a certain plant. But they also have used a small amount of super strip 100 Shipley manufactured with NaCN. So I'd like to know the function of super strip 100 in a cyanide solution and suitable addition of it versus the amount of NaCN. To my knowledge, modern cyanide plants typically use a cyanide solution of 0.05% NaCN to dissolve gold from the ore. But in the case of leaching gold from the PCB scrap I think the lower concentration will be possible. If someone knows a appropriate concentration of NaCN solution to leach gold from the PCB scrap please let me know about it.
Lim Sun Hee
- Shihungdong, Kumchungu, South Korea
---
2003
Q. I am interested in gold refining and would like to know of a few different sites to looking for purchasing gold refining - or more preferably a system for refining all semi-precious metals. I would like a machine to capability for processing around 10 oz/batch. Any information on where I can look, phone numbers, etc. would be greatly appreciated.
Thank you,
Kymberlee Sellwood
- Calgary, Alberta, Canada
---
2003
Q. Hello,
I am a student of second year graduation.I would like to know whether by putting acid(sulphuric,hydrochloric, etc) on trashed computer components(cb's & the like) I would be able to isolate gold particles at small scale?
I would also like to know the richest sources of gold in a computer.
Jai Trehan
- Allahabad, Uttar pradesh, India
---
2003
A. YOU CAN STRIP THE GOLD BY REVERSE PLATING i.e., MAKING THE JOB AS ANODE IN AN ELECTROLYTIC SOLUTION OF 90% NaCN , 15% NaOH AND 15% SODIUM META NITRO BENZENE SULPHONATE, AND STAINLESS STEEL AS CATHODE. GOLD WILL DEPOSIT ON CATHODE. JUST PEEL OFF THE GOLD AND REFINE IN ACID MIXTURE OF NITRIC OR SULPHURIC ACIDS, OR DISSOLVE IT AQUA REGIA, DILUTE THEN ADD SODIUM META BISULPHITE, PURE GOLD WILL PRECIPITATE AT THE BOTTOM.

Panjala Mukesh
fashion jewelry mfgr.
Hyderabad, India
---
2003
Q. Panjala Mukesh, what kind of material we need to put in anode? I mean what kind of metal. It is put the whole electronic board as an anode?
Cheng
[last name deleted for privacy by Editor]
- Ames, Iowa
---
2003
Q. Dear Mr Panjula Mukesh from India,
Can you help me with your knowledge please, to construct an amateur Lab at home in order to strip gold out of electronic equipment.
Kitsos Dimitris
hobby - Piraeus, Attica, Greece
---
2005
A. Gold containing article is made anodic and is stripped electrolytically , or is immersed in the above mentioned solution of NaCN, NaOH, and SMNBS.

Panjala Mukesh
fashion jewelry mfgr.
Hyderabad, India
---
---
2003
Q. I want to find details about gold refining processing by addition of silver dowel weight of gold such as acid concentration, additive materials, or how identify of finishing process, etc.pleas tell me.
Thank you.
I am waiting for your answer.
Salam
Farid
[last name deleted for privacy by Editor]
- Arak, Markazi, Iran
---
2003
Q. I am trying to recover gold from small parts made mainly of gold coated steel, it contain also gold coated aluminium and brass pieces. When I treat these parts with aqua regia, the liquid is so muddy that I can not filter or continue the process to precipitate the gold. Do you have a solution to take off the steel prior to the normal process?
Thanks in advance.
Joseph Oren
welding materials supplier - Givataiim, Tel-Aviv, Israel
---
2003
A. To Joseph Oren.
Add Sodium Bisulfite to precipitate the gold out of solution. Pour off solution. Add Borax [affil. link to info/product on Amazon] to the black mud, melt with torch, y voila.
George Bernard
- Yreka, California
---
---
2003
Q. Need info on reclaiming gold thru reverse plating what voltage is used to reverse process could one use a small stainless container as the anode?
Cathy Hubbard
telecom - Panama City, Florida
---
2003
A. Hi Cathy. According to Gadja's "Gold Refining" the required voltage is a little above 6 volts, the deplating solution is sulphuric acid at a specific gravity of 1.65, and temperature below 100 °F. The material should not be contaminated with plastic. This process is best suited to heavy layers of gold plating because the underlying copper, and any silver, will slightly dissolve.
The anode is the thing you are de-plating, i.e, the gold plated scrap, but stainless steel (kept anodic) would probably be resistant to this solution.
Note that this is a de-plating process, not a plating process. The gold ends up as a cathodic mud which requires further processing, also described in Gajda. You don't say whether you are an industrial chemist or a hobbyist -- in which case you may find it more practical to sell your gold plated items to a jeweler or refiner.
Good luck.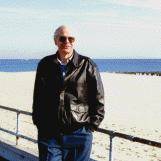 Ted Mooney, P.E.
finishing.com - Pine Beach, New Jersey
Striving to live Aloha
---
(you are on the 1st page of the thread) Next page >
---