World's #1 on-line resource since 1989
-----
904L steel vs. 316L in watchmaking industry
A discussion started in 2003 but continuing through 2020
2003
Q. I'm a co-moderator of a watch forum--watchuseek.com--we would like to know just exactly what would be the benefit of 904L steel in the everyday wear of a watch as opposed to 316L steel--as far as we know, only Rolex uses the 904L, and do you think they are overdoing it? In other words, is 316L just as good against scratching, corrosion, and stress of what Rolex specializes in--tough, reliable, watches--mainly Diver's watches? I'm also a teacher, and would just like to know.
Rafael Calderon
- Oxnard, California
---
2004
A. The 316L Stainless steel is far less scratch resistant than the 904L because it has a much higher Rockwell hardness. The 316L has less nickel in it and is far brighter in appearance and tends to stay that way. Nickel can be an irritant to some. The 904L is often used for body jewelry or piercings and it is not particularly expensive.
John Hone
Material Science Research - Toronto Ontario Canada
---
2007
A. http://www.azom.com/details.asp?ArticleID=1022

http://www.azom.com/details.asp?ArticleID=2382

As you can see the rockwell number of the 904l is even lower so it cannot be more scratch resistant.
Cet Maksuti
- Mannheim, Germany
---
July 11, 2010
A. The main advantage of 904L over 316L is its resistance to acids: "The addition of copper to this grade gives it greatly improved resistance to strong reducing acids, particularly sulphuric acid."

Rolex uses 904L primarily for marketing purposes - to differentiate their product. They won't mention that the acid that dissolves 316L will have melted your flesh long before.
Dave Carter
- Boston, Massachusetts, USA
---
August 21, 2018
A. According to Rolex, the fine threads of the case-back start to deteriorate over the years due to regular sweat as well as salt water. 904L is much more resistant to that.
bret stewart
- goleta, ca, usa
---
---
2005
Q. Hi, I have been diagnosed with a nickel allergy whereby I am hyper sensitive to it. Unlike common allergies mine does not react to where the nickel has touched the skin, but builds up in my system and when it gets to a high level I break out in rashes on different parts of my body. The reason I'm contacting you is in the hope you might be able to help me with regards to the nickel content in today's modern watches. I have worn a titanium one but the modern designs I like such as Diesel are made from stainless steel but I am not sure of how much nickel would be in them? Can you help me with this as I am not sure if 316L would cause my allergy to come up? Hope you can help, thanks in advance.
Jason Blackall
- Woodford, London, UK
---
A. Hi Jason. Certainly titanium is the safest bet because it contains no nickel. Otherwise it's a difficult question because it's not 100% clear that nickel leaches out of stainless steel. 316L is the most corrosion resistant of the common grades, which means it shouldn't be going into solution as soluble nickel, but it contains 8 to 10% nickel.
To appreciate the difficulty in guessing, consider that the more expensive 904L stainless is used in Rolex watches to increase corrosion resistance and decrease susceptibility to sweat, but it contains about 25% nickel rather than 8 to 10%. Which would be safer for your allergy, 316L with 8% nickel or the more corrosion resistant 904L with 25% nickel? Sorry, I don't know :-(
Regards,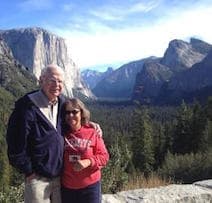 Ted Mooney
, P.E. RET
Aloha -- an idea worth spreading
finishing.com - Pine Beach, New Jersey
---
July 19, 2019
A. I believe Ball watch company also uses 904L steel in some of their RailRoad watches.
JEFFREY P LAPLANTE
My2cents Numismatic Varieties - ROCHESTER, New York, USA
---
---
February 18, 2020
Q. How can you tell the difference between 904L and 316?
Bill Lee
- Singapore
---
March 2020
A. Hi Bill. Because 904L is 25% nickel it's probably easy and quick to determine with a scrap-sorter portable x-ray fluorescence machine. Good luck.
Regards,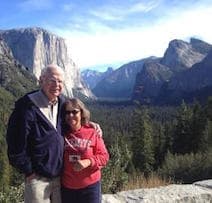 Ted Mooney
, P.E. RET
Aloha -- an idea worth spreading
finishing.com - Pine Beach, New Jersey