Live! From beautiful Pine Beach New Jersey: Welcome to the world's most popular metal finishing website
topic 19391
Bright Cleaning of Oxalate Coated Stainless Steel Fasteners
2003
Q. We manufacture stainless steel fasteners and the wire is oxalate coated. Generally we remove the coating and clean the bolts, passivating it in nitric acid solution. But in order to obtain bright finish on the bolts and screws, what is the best method to perform and how is it done? Your response should preferably be based on your practical experience.
Thanks,
Ebadullah
[last name deleted for privacy by Editor]
- Jubail, Saudi Arabia
---
2003
A. I assume from the fact that you say you are passivating the bolts with nitric acid that these are stainless steel bolts. There are a lot of processes that you can use depending on the alloy you are using, quantities, size, desired finish, etc.
Removal of the "oxalate" coating is important to get good passivation and finish, obviously. How are you doing this?
Passivation with nitric acid is good if you can handle the safety and environmental hazards and hazardous waste. There are safer and easier ways to do it using citric acid formulations that are available, also. You can get the exact procedures by getting a copy of ASTM A967 [link by ed. to spec at TechStreet] .
You can get further info on our web page, if you like; and by looking at information on the Finishing.com site.
One thing that will determine what to use is whether you want an etched surface on the steel or to leave the original surface finish. Nitric acid can give you an etched appearance (matte finish) if you like this.
adv.
Let us know if you need help.
Lee Kremer
Stellar Solutions, Inc.
McHenry, Illinois
---
2003
A. Dear Ebadullah,
The best way to get bright Stainless Steel is by means of Electropolishing the Stainless Steel; the end result is part shining like as Bright Nickel plated. Try to contact local suppliers of this kind of solution and plant for doing the job.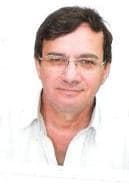 Yehuda Blau
YB Plating Engineering and Quality - Haifa Israel
---
---
June 27, 2018
TUTORIAL FOR NEWBIES:

Oxalate is a conversion coating applied to stainless steel to aid in drawing.
Q. I'm a university student under practical training in a stainless steel screw factory. I would like to ask the coating process using oxalate. If the oxalate solution left it for a few years and keeping reuse every day does it have any effect on yield production or not? Since not every time coating with oxalate can produce desired material to be used in production screw.
Tan Elaine
student - Indonesia


If you have a question in mind which seems off topic, please Search the Site