60,000 Q&A topics -- Education, Aloha, & Fun
topic 19006
Black Finish for Stainless Steel
A discussion started in 2001 but continuing through 2019
2001
RFQ: I produce a product that uses 1/2 stainless steel tube which I think looks great, but my customers want it finished black. Powder coating isn't hard enough to meet my needs. Can anyone lead me to someone who can take small quantities (500 lengths 6", 8", 10" long) and finish them with something similar to a black anodized finish on aluminum.
David J
[last name deleted for privacy by Editor]
- Vancouver B.C Canada
---
2003
Q. Hello,
I recently ran across this site and thought some of you might be able to help me. I am Mechanical Designer and I am working on a project that requires a Black Finish or Coating for some stainless steel parts. These part are going to be used on an Air Craft Coffee Brewer, so the finish needs to be resistant to corrosion, steam, and chemicals. The parts are bent sheet metal and a shaft with bent sheet metal welded on to form a lever. The shaft will rotate and be installed using nylon bearings, So minimal thickness of any coating or finish is important as well. These parts are highly visible and the appearance is an issue along with the environmental issues. Can you suggest any finish specification that I might look into? Would black oxide hold up over time in such an environment? Or should I look in another direction?
Thanks in advance for any assistance on this issue.
Ken Simpson
- Sterling, Virginia
---
2003
A. Powder coating would work well for your problem its very durable and comes in many colors........
Nathanael Darity
- Cowpens, South Carolina
---
2003
A. I can suggest black oxide finish. It is not highly durable, however covered with any acceptable clear lacquer can work.
adv.
The picture below shows samples from light grey to dark black (can be matte also).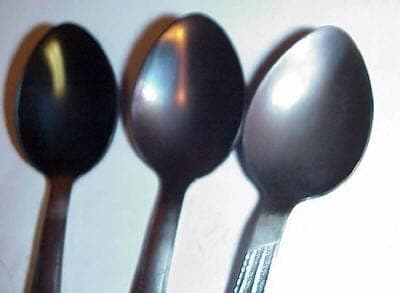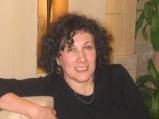 ---
August 16, 2010
A. I would suggest you to use titanium colored stainless steel sheets. High wear resistance and durability, several colors and surface finishings available.
Kim Sierra
- Sant Fruitos de Bages, Spain
---
2007
Q. Is black oxide different than bluing as in bluing guns? And if it is, there'll be no thickness added to the parts?

And bluing is also reasonably durable?

Thanks- Write back
Lee King
- Oxon hill, Maryland USA
---
2007
A. Yes, Lee, black oxide and bluing are the same thing. Virtually no thickness will be added. Durability is relative, but yes, it is durable enough for some guns some times. Remember, though, that people tend to treat their rifles and shotguns lovingly, carefully cleaning them after each use, and keeping them oiled. The oil is what provides the corrosion resistance.
Ted Mooney, P.E.
finishing.com - Pine Beach, New Jersey
Striving to live Aloha
---
November 22, 2011
Q. Is there a way to blacken S.S that is FDA safe? Please let me know.
Dave Horvath
- Troy, Michigan, USA
---
November 23, 2011
A. Hi, Dave.
The titanium coating (PVD process) and the anodizing process sound most promising to me. But please describe your situation as such processes may only be workable for certain shapes of parts, may not be applicable to assemblies, may have limited wear resistance, etc.
Regards,
Ted Mooney, P.E.
finishing.com - Pine Beach, New Jersey
Striving to live Aloha
---
November 25, 2011
A. FDA safe and wear resistant black (bright or matte) finish is available. All shapes and forms can be colored. Black color survives multiple pressure sterilization procedures, and has been tested on surgical instruments.
adv.
Contact us for more information.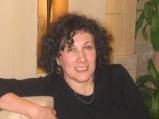 ---
May 3, 2012
Q. Does a patinated black finish on stainless steel rust over time if it is outside?
Jessica Adams
- Boulder, Colorado, USA
---
---
July 5, 2012
Q. I also have a request for a black finish of stainless steel. The black finish is required for the purposes of minimising reflectance of the part in a specific zone. Additional requirements are that the part must be non magnetic. Tolerances for the part are very tight which likely places some restrictions on any high temperature process. A repeatable production process is required and the present proposal of locally sandblasting and painting is not acceptable for manufacturing. I am looking for alternative recommendations for finishing or plating that we can then prototype and test.
Gareth Chaffer
- Bern, Switzerland
---
July 6, 2012
A. I think Black anodizing will stand the high temperatures, but not sure for how long.
adv.
Contact me directly, and I will send you few samples for testing. There is no rusting over time. The magnetic quality is the same as original material - so if you black anodize 316 ss, then it will be non-magnetic. Do you need bright or matte? See the photo of both options.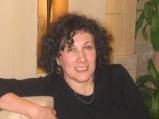 ---
July 9, 2012
A. We color stainless steel black using an electro-chemical process. The coating is bio-compatible and will not build up the surface.
Adv.
Please feel free to contact me regarding your needs.
Bob Bramson
B&M Finishers / Prismatic Stainless Steel

Kenilworth, New Jersey
---
July 6, 2012
A. Gareth

Have you considered a laser mark/etch process?
Willie Alexander
- Colorado Springs, Colorado
---
July 13, 2012
Q. Hi:

My first post, so please excuse any mistakes.

I was never knew that stainless steel could even be anodized. I was under the impression that process was exclusive to aluminum alloys. Can someone elaborate a little, please?
Doug Nash
- Los Angeles, California, USA
---
July 13, 2012
A. Hi Doug.
In a limited sense, your understanding is fairly correct. Anodizing is a process applied to aluminum alloys, which builds a honeycomb-like ceramic coating on the surface, which can be filled with dyes and sealed. Aluminum alloys are the only metals to which that sort of anodizing process applies as far as I know. However, other metals like titanium and stainless steel can be beneficially made anodic in an electrochemical vat, so the process is still validly called "anodizing". But the coloration that it offers is courtesy of a very thin diffraction layer -- it is not a honeycomb filled with dye like anodized aluminum.
Regards,
Ted Mooney, P.E.
finishing.com - Pine Beach, New Jersey
Striving to live Aloha
---
December 3, 2012
-- this entry appended to this thread by editor in lieu of spawning a duplicative thread
Q. Hello there, I have a stainless steel bolt action rifle, the barrel and the receiver are made out of SS. Strictly for cosmetics, I would the have it finished in a black color, much like one would "blue" a chrome molly rifle. what would work? Durability and weather resistance is not a priority, unlike a hunting rifle, rifle is intended for bench rest use.
However, ease of maintenance would be a plus. different options and finish results and looks would be useful. Thanks,
Douglas Rome
- Elburn, Illinois, USA
---
---
March 27, 2017
Q. I made the mistake of showing a customer a heat blackened stainless steel forged leaf, now they want their leaves to have that look. Variegated heat scale is what I would call it. It seems to have only spotty rust issues which are ok with the client, I assume they are limited areas that have lost their surface chromium protectant.
Best guess as to durability of remaining scale? I find it very hard to mechanically remove. It's for an outdoor "tree".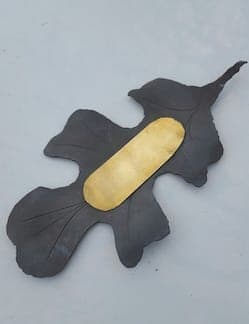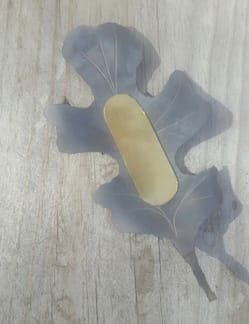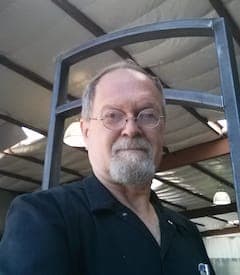 Rick Miller
Blacksmith - River Pines, California USA
---
March 27, 2017
A. Hi Rick,
I think the rust will spread and there is a possibility of additional discoloration.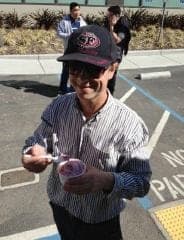 Blake Kneedler
Feather Hollow Eng. - Stockton, California
---
March 28, 2017
A. Rick,
Hard to say. Personally I wouldn't take any bets on it without doing a salt spray test or something first.

I would offer the possibility that a citric acid passivation treatment would restore some of the corrosion resistance without affecting the color much, but I'm not really certain of that either.

Ray Kremer
Stellar Solutions, Inc.

McHenry, Illinois
---
---
August 26, 2019
Q. Hello, we manufacture SS316L street furniture installed in harsh climatic conditions - C5.
We are looking into obtaining a black matt finish on our bus shelters. Our largest member is a 100x100mm hollow vertical section with a height of 2200mm welded to a 90-degree horizontal member of 1100mm.
Is there a durable finish for a c5 environment can withstand harsh UV and sea salts? Does anyone know if such dipping vessels with large dimensions exist in the EU?
Kenneth Smith
street furniture - Antwerp, Belgium
---
August 26, 2019
A. Hi Kenneth,

It is possible to anodize black and have protective anti-corrosion layer for outdoor use, not only for SS 400 series, like 420 or similar, but we can now do 316 and similar SS blackening too. It is more complicated process than simple dipping. It will stand UV and sea salt impact.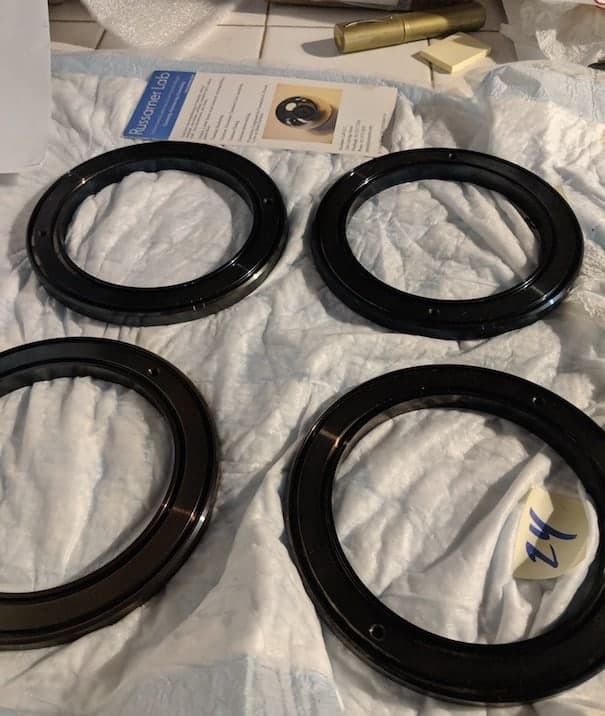 adv.
We do not have EU facilities for large parts processing, but if you like the results, we can license this processing to a nearby shop.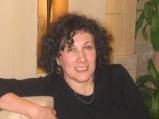 ---
Black powder finishing on rim of Stainless steel food canisters
November 1, 2019
Q. Hi Team,

Am from India. Mom of 2 kids. I want to know what's the black color powder coating/finishing in the rim of the stainless steel jars? I recently bought few from a local shop to keep pantry items like pepper powder, cumin powder and the like.

Even after washing, drying and cleaning with tissues this black coating is still there. Is it fine if it mixes with the powders kept inside? Am afraid whether its lead or any harmful chemical. The shopkeeper said it's for finishing to give a shine. I completely don't have knowledge in this.

I didn't find such powder coating in other brands though. Just in this one particular brand.

It would be really helpful if you clarify this. Am confused whether we should discard these and buy a new set.
Am worried as it will affect our family's health.

Thanks.
Ayshwarya Karthik
Homemaker - Bangalore, Karnataka, India