World's #1 finishing resource since 1989
No login needed: Chime right in
topic 1990
Need Fluoride-free Aluminum Deoxidizer
1998
We are looking to replace our current aluminum deoxidizer used both on chromate conversion and sulfuric anodize lines. Does anyone know of deoxidizer that does not contain hydrofluoric acid or fluoride salts that does a good job on aluminum castings?
Dave
David Yarberry
- Sherman, Texas
---
1998
The main problem with deoxidizing castings is that the casting alloys are normally only 80-90% aluminum, with a large part of the remainder as silicon, which is a remarkably inert element to almost all chemicals except fluoride. When you treat a cast aluminum surface, at least 5-10 % of that surface is silicon. There are two choices: either you etch away the silicon with a strong mineral acid deoxidizer containing fluoride, or in many cases a non-etching dip in dilute nitric acid or proprietary nitric-containing deoxidizer is sufficient, particularly when parts are anodized. It is well known in the industry that cast parts should not be alkaline etched, as entrapment of alkaline materials are almost impossible to rinse out of the casting pores, resulting in the presence of neutralized aluminum salts when the parts are later immersed in acid solutions, and leaching out after the parts are dry. In other words, often a cleaning cycle of non-etching cleaner then deoxidize in dilute nitric is sufficient. Depending on the alloy and finishing requirements, the only other choice is a dip in a strong nitric-fluoride deoxidizer.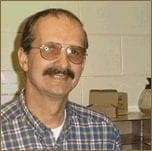 Phil Johnson
- Madison Heights, Michigan


---
1998
The good solution for your problem is the Henkel Surface Technology Product Called Deoxalume 1000 System. This product set is ready for use bath , friendly to the user and very efficient for Cast Aluminium from my experience.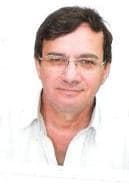 Yehuda Blau
YB Plating Engineering and Quality - Haifa Israel
---
1998
The Deoxalume 1000 system is a patented deoxidizer designed especially for castings. It contains additives which makes it highly efficient, and it turns the castings almost white. When followed by a suitable Alodine conversion coating, it gives remarkable corrosion resistance. It is friendly to the user in the sense that it is easy to control, but be advised that the bath is a very strong mixture of mineral acids and fluoride. It requires an efficient ventilation system with a corresponding fume scrubber. Safety issues involved with the process obviously need to be considered.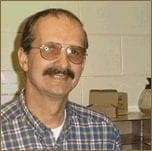 Phil Johnson
- Madison Heights, Michigan

---
1998
I agree with Henkel concerning fluorides but we are deoxidizing casting aluminium, even castings with 12% Si with a microetch. We are using it in a special way and you have to try it yourself if it works on your details. The benefit is, it doesn't contains any fluorides.
Jorgen Pettersson
---
2000
We would like to have any information about allowed concentrations of fluorides (F, HF) and sulphur-dioxide (SO2) in the air and on vegetation, especially for aluminium industry. Also we are interested in norms and methods for decreasing of F (HF) and SO2 for best environment protection. Maybe somebody can inform us about related links for this question ?
Zeljko Martinovic
- Mostar, Bosnia & Herzegowina