World's #1 finishing resource since 1989
No login needed: Chime right in
topic 1979
Chrome vs chromite
1998
What is chromite and what makes this chrome substitute so much safer than real chrome?. Is it a stupid idea to brush plate chrome because of all the fumes?. What are the disadvantages with chromite, and are you still depositing chromium or what? Thanks for any responses.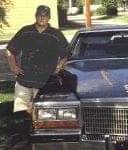 Barrett Russell
Saskatoon, Saskatchewan, Canada
---
Hi Barrett,
'Chrome' is just a nickname for chromium, which is a metallic element. Chromium is normally plated out of chromic acid H2CrO4. The chrome is in a valence state of +6, or 'hexavalent' in chromic acid. The process is very inefficient, thus much hydrogen is generated, which causes the mists to which you refer. Hexavalent chromium is, I believe, presently considered a carcinogen (in any case, it's unhealthful), and there is legislation afoot to reduce allowable ambient levels.
Chromium has another possible valence state, +3, or 'trivalent', and there are commercial processes available for plating chromium out of this valence state in tank plating. I am not aware of such processes for brush plating, but they might exist.
Salts of chromic acid (hexavalent chrome) are called chromates. Salts of chrome in the next lower valence state (trivalent chrome) would be called chromites. So the name you have given us, 'chromite', should indicate real chrome plating, done from a trivalent salt solution. But the world of slang and trademark names is a strange world, and I don't know where you heard the word 'chromite'; so while it should mean 'trivalent chrome', it may not.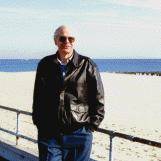 Ted Mooney, P.E.
Striving to live Aloha
finishing.com - Pine Beach, New Jersey
---
1998
Liquid Development Corporation has a gel trivalent chrome for brush plating. To the best of my knowledge it is the only commercial source. They say it is for hard chrome, but it is a cap coat and most people will not be able to do a heavy build coat with it.
James Watts
- Navarre, Florida
---
1998
Dear Mr Russell,
The brush plating chrome solutions are not designed for decorative use they are functional coatings only , there are however "Chrome" substitutes these are alloys of various metals and in some cases they can be used in place of chrome as a decorative coating .
However as you freely admit you have no experience & you need to learn how to use your machine I suggest that you contact one of the reputable brush plating suppliers listed on this web site or in the Metal Finishing Guidebook for a comprehensive training course .
best regards

John Tenison - Woods
- Victoria Australia
---
2004
LDC does have a trivalent, brush plated chrome solution. The initial testing I have done for the Air Force show considerable promise for the technology. I have been able to deposit a coating 10 mils thick in a relatively short period of time, with a smooth finish. The plate, however, was somewhat pitted. I believe I have isolated the source of the pitting, and will be conducting more tests to confirm this. The trichrome deposited shows a hardness in excess of 1000 Vickers, with a dense, smooth cross section.
I have recently plated samples of the trichrome on several alloys, and will be conducting metallurgical analysis on them over the next few weeks.
All in all, an exciting new possibility for a hex-chrome alternative!
Chris Mance
Lead Chemist, Electroplating Laboratory
Tinker AFB, Oklahoma