World's #1 finishing resource since 1989
No login needed: Chime right in
topic 1978
Chromic Acid Anodizing (CAA) Future?
1998
What is the general direction of Chromic Acid Anodizing in the U.S.? Are there concerns for it's future (due to Environmental concerns), and if so, how long could we expect the treatment to remain a serious alternative.
Thanks,
Bobby Rhyne
---
1998
I know that the aerospace industry is very interested in trying to eliminate it, and I have seen some applications which previously specified CAA and which now specify chromate conversion coatings, so it is definitely on the way down. Politics and public opinion, more than science, drive these decisions; as such, it is impossible to assign a timeline.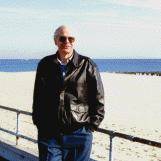 Ted Mooney, P.E.
Striving to live Aloha
finishing.com - Pine Beach, New Jersey
---
1998
The Boeing Co. was most likely the largest user of chromic acid anodizing in the world, not by choice but by the fact that chromic acid anodizing has much less effect on fatigue strength than conventional sulfuric acid anodizing or any other type. However, Boeing did foresee the environmental impact of the continued use of chromic acid (as anyone might who had as much as 60,000 gallons of chromic solution to dispose of at one time), and they did develop an environmentally friendly process. They received a patent on a boric-sulfuric anodizing process in the early 1990's, and have converted several of their lines to the new process. The U.S. Navy has concurred that the process is comparable to chromic anodizing, and I believe have included it in the latest version of Mil-A-8625 [link is to free spec spec at Defense Logistics Agency, dla.mil]. See Metal Finishing, April, 1994 for an article by Spadafora and Pepe. In my limited experience with the process, I found that it is easier to control than chromic- with lower voltages, no slow ramping.
As this process gains more and more acceptance, the chromic acid process will go the way of the horse and buggy and black and white non-cable TV and PC's without INTERNET.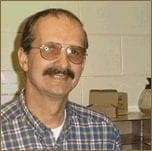 Phil Johnson
- Madison Heights, Michigan


---
1998
Interesting information gentlemen, I would definitely be interested in learning more about this boric-sulfuric anodizing process as it may be helpful in preparing our company for the future also. please - if you have any advice or info on how and where to find this information, I would be appreciative.
ken neuts
---
1999
our latest revision of mil-a-8625 is revision f and there is no mention of boric-sulfuric anodize. Where is all the confusion or am I the one confused?
larry welch
aerospace co. - crestview, Florida
---
2000
I believe the acceptable process to specify as a non-chromate alternative to Chromic Acid Anodizing is MIL-A-8625 TYPE IIB. While this does not mention the "boric" part of the solution, it is the thin sulfuric acid type being used to replace TYPE I and IB coatings. Our company has gone to all TYPE II or IIB coatings in lieu of TYPE I and IB.
Daniel E. Shy
- Cleveland, Ohio
---
1999
I have been working chromic anodize for about year. The problem I have the most is chromic bleeding out of casting when it has been blacken, How can I take care of this problem? I have giving it up to a 30 min. rinse. THANK,S JERRY
jerry h. fletcher sr.
baltimore, Maryland
---
2000
I am interested in detailed information of the process.
There still exists some customers asking for anodizing with chromic acid. I am planing to install the process in our jobshop
Frank Thiergarten
- Holm / Germany
---
---
---
April 12, 2011
Within Europe CAA has been used for ages. BSAA seemed to be a good replacement. However, recent developments such as REACH regulation has shown a different opinion on the use of boric acid. It is on the list of Substances of Very High Concern, see the Echa website http://echa.europa.eu/chem_data/authorisation_process/candidate_list_table_en.asp.
This implies that the BSAA process will be probably go the same way as chromic acid anodizing, unfortunately.
Are there similar concerns in the US?
Would be interested to hear any comments from Boeing on this topic.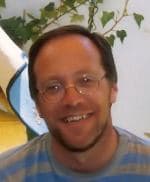 Arnold Langeveld
- Papendrecht, The Netherlands
---
April 12, 2011
Thanks for the great link, Arnold. It is very efficient to be able to go from the overall list directly to the support documents that way.
Considering that boric acid is very widely used by hundreds of millions of consumers as an eyewash, vaginal douche, and insect repellant, it would seem that outlawing its use within a vat within an industrial facility, as a beneficial aluminum treatment to keep jetliners from suffering fatigue failure in flight, would be a fairly low priority -- but I guess we'll see :-)
Regards,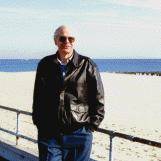 Ted Mooney, P.E.
Striving to live Aloha
finishing.com - Pine Beach, New Jersey
---
April 13, 2011
I'd like to offer the following links to provide as much shared information for people as possible. These are predominantly european documents but it lists some other alternates that have not been brought up yet.

Link to a UK ministry of defence document
http://www.dstan.mod.uk/standards/defstans/03/038/00000200.pdf

Also the following paper from Loughborough University
https://dspace.lboro.ac.uk/dspace-jspui/handle/2134/807
Ciaron Murphy
Aerospace - South Wales, United Kingdom