Where the world gathers for
plating, anodizing, & finishing Q&As since 1989
-----
Galvanized, zinc plated nails - what's the difference?
2002
Q. I'm very confused about what galvanizing is exactly. I'm having problems with a roofer who installed my roofing shingles with a "triple galvanized" roofing nail rather than the traditional "hot dipped" galvanized roofing nail. The "triple galvanized " nails are yellowish with that bluish tint when held in the light just right. But the nails we took out of the roof were dull grey and kind of lumpy (and showed NO rust after 52 years of shingle holding service!). Can both of these be "galvanized"? Which will last better in the outside climate? I'm CONFUSED! Help!
Thanks,
Paul Barnes
- Bensalem, Pennsylvania
---
2003
A. Unfortunately, "triple galvanizing" is a nonsense term invented by a Madison Avenue type; it's not a metal finishing term and means little. I'm not really too familiar with those yellowish nails as hand-driven nails, but they are commonly used in automatic nail guns. It sounds like they are zinc electroplated, and then chromated, and perhaps then organically top coated, or silicate dipped for a third layer.
Presumably they are electroplated rather than hot dipped and have much less zinc on them (which is indicated by their not being lumpy). I do not think they will last as long as the hot dipped nails before rusting but my GUESS is that they will last the life of the roof. I suspect that lumpy galvanized nails may be a hazard in automatic nail guns so that the general practice has shifted to this replacement technology.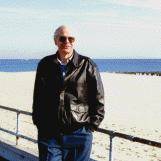 Ted Mooney
, P.E.
Striving to live Aloha
finishing.com - Pine Beach, New Jersey
A. Paul, figures do not lie, but liars figure. In this same vain, zinc plating has come to be known as electrogalvanizing. Then some advertising person that knows little or nothing about it converts this to triple galvanizing which it extremely probably is NOT. They throw it in a barrel and plate it one time. This is a plagiarism of triple chrome plated which also was untrue most of the time. But it looks like it is better, so just fudge the truth. It has far less zinc on a nail, but generally give good service. If they are of reasonable quality, you should not have any problem.The gray of your nail is from oxidation with time. Give the current nails 50 years and they too will be gray, but not lumpy.
James Watts
- Navarre, Florida
2003
---
March 6, 2009
Q. We had a contractor put a new roof on our house. Another contractor looked at the work and said contractor #1 didn't use galvanized nails. What bad things can I expect as a result of having the wrong nails?
Elaine Wolters
- Elm Grove, Wisconsin
---
March 9, 2009
A. Hi, Elaine. I'm not a roofer, but I'd bet that nails are rarely hot dip galvanized in this age of nail guns -- because the majority of what I see installed are not, and because real hot dip galvanizing is drippy and I think problematic to automatic nail guns.
I was a home inspector for a couple of years, plus a home owner for decades, and in the roofs I've seen, I've never seen asphalt shingles pull out because the nails rusted away, but again, I'm not an experienced professional roofer and my experience is from a limited geographical area where we don't have hurricanes or tornados. You might wish to see letter 15142 which is from a professional roofer who uses only hot dip galvanized nails.
I can't say whether the 2nd contractor is just trying to complain about the first one, or is a genuine craftsman for whom only the best will do -- but I'll bet you can tell from his personal demeanor :-)
Regards,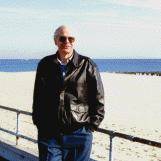 Ted Mooney
, P.E.
Striving to live Aloha
finishing.com - Pine Beach, New Jersey
---
---
November 29, 2014
Q. Installing zinc strips on roof to stop moss. Do I have to use zinc coated nails or can I use galvanized nails?
wes schmidt
clocks - Coeur d'Alene Idaho
---
November 2014
A. Hi, Wes. Galvanized nails are zinc coated nails. They are nails that have been dipped into molten zinc to acquire a zinc coating. They will be compatible with zinc strips.
Regards,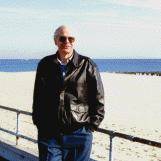 Ted Mooney
, P.E.
Striving to live Aloha
finishing.com - Pine Beach, New Jersey