World's #1 finishing resource since 1989
No login needed: Chime right in
topic 18697
Variation in thickness of nickel plating
A discussion started in 2002 but continuing through 2017
2002
Q. In a large scale automatic installation for multi-layered nickel plating on MS substrate, wide and wild variation in thickness of nickel deposit is encountered. thickness varies from 8-40 microns for average thickness of 20 microns. There is a variation from component to component & also on component itself. the variation is also noticed on a surface which is almost parallel to anode surface. Kindly throw some light as to which factors besides jigging, can have this influence on thickness distribution. can chemistry of the bath/additives play any significant role in this case? Thickness is measured by magnetic gauge.
Thanking you,
D.T.Thakur
- Mumbai, Maharashtra, India
---
2002
A. Hi. D.T. I've never heard of additives wrecking the thickness distribution, but you should plate a panel in a Hull Cell and test the thickness distribution to see what you find. Good luck.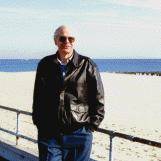 Ted Mooney, P.E.
Striving to live Aloha
finishing.com - Pine Beach, New Jersey
---
2002

A. D.T.Thakur.

There are several reasons for non uniform nickel deposit.

1) Check distance between anode and cathode, need certain distance.
2) Rack design is very important for uniform deposit.
3) You have to analysis your nickel bath chemistry.
4) Check enough nickel in your nickel baskets.
5) Uneven air agitation in nickel bath.




Popat Patel




finishing shop - Roseville, Michigan





---

2002

A. Factors that can affect the thickness distribution are numerous. You correctly identify jigging, but there is also tank loading, bath pH, current density, screening, shielding etc. If the tank is overloaded you will have parts screening other parts, so you will get poor reproducibility. If the bath is too low pH, then you encourage hydrogen evolution and this can selectively replace metal deposition. If the parts are not jigged correctly, you will get preferential current passage. If multiple jigs are used, the resistance of each path will affect the current and hence the thickness. As Ted says, do a Hull Cell and see what that tells you about he chemistry of your system. If that is OK it must be the electrics and/or the tank geometries




Trevor Crichton




R&D practical scientist




Chesham, Bucks, UK




---
---
June 27, 2017
Q. While electroplating a case of a watch with Ni the top surface gets a coating of 9 microns where as bottom gets 7 microns it is in a jig which is rotating on itself and also the case.
Ajay Prasad
Student - Chennai,Tamil Nadu, India
----
Ed. note: For a deeper and more theoretical discussion, please see letter 3795 "How to overcome non uniform thickness of coating in electroplating"
---
---
Nickel distribution
October 26, 2017
Q. Hi,
I'm searching for a good description regarding nickel distribution, a Photoshop or a chart.
Regards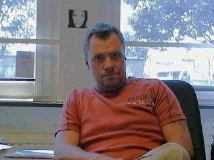 Anders Sundman
4th Generation Surface Engineering
Consultant - Arvika, Sweden
---
November 7, 2017
A. Hi Anders,

You may refer below Nickel Plating Handbook and Thickness Distribution Control of Electrodeposited Nickel journal link, if able, to get your required info.

https://www.nickelinstitute.org/~/media/Files/TechnicalLiterature/NPH_141015.ashx

http://citeseerx.ist.psu.edu/viewdoc/download?doi=10.1.1.405.6287&rep=rep1&type=pdf

Regards,
David

David Shiu
- Singapore
---
November 2017
Great references, David! Thanks!
Regards,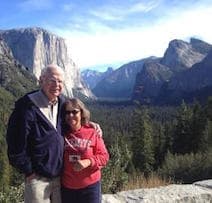 Ted Mooney, P.E. RET
Aloha -- an idea worth spreading
finishing.com - Pine Beach, New Jersey
---
---
November 28, 2020
Q. I am facing a problem in nickel sulfamate solution. High nickel deposit at the end where I used masking. I know at the start and at the end position current flow that area convert it to HCD area. Give me solution for resolving this issue.
Sanjeev Sharma
- Baddi himachal
---
November 2020
A. Hi Sanjeev. Yes, if you mask an area, the current that would have gone to that masked area is diverted to the next closest spot, which can result in heavier plating along the masking line. But it's hard to propose an exacting fix to a vague general problem :-(
If you can remove or mask the anodes in that area, or insert non-conductive plastic shields you can minimize the problem. But send photos or a sketch of the anode-cathode-masking situation to mooney@finishing.com for posting here..
Luck & Regards,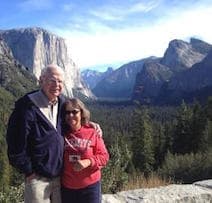 Ted Mooney, P.E. RET
Aloha -- an idea worth spreading
finishing.com - Pine Beach, New Jersey