Not a lecture hall but a roundtable with a seat for you!
60,000 topics spanning 36 years. Education, Aloha, & Fun
topic 18596
Engineering the production of the "magic" stress reducer
Current question and answers:
January 12, 2021
Q. Does anybody have a copy of Technical Series # 10052 "Nickel Sulphamate Solutions" By Dr.Alec Watson? I've searched high and low on the internet.
David De Pena
- Grand Junction, Colorado
---
---
---
Previous closely related Q&A's starting in:
2002
Q. When doing sulfamate nickel plating, certain breakdown products are generated whose exact molecular formulas are not known, but which are known to be stress relaxers. One of these breakdown products goes by the name of AUP, or "the magic stress reducer" (and possibly a few other names). I have a number of literature articles which note the existence of this product and its effects, and offer some attempts at exact analysis of the material:
"Study of the Anodic Decomposition Products in Sulphamate Nickel Plating Baths", Jiazhu L; Haiyan Z; Liangyu Z; Plating & Surface Finishing (July 1990)
But I once saw, and cannot seem to find now, a published article about how to engineer the production of this stress reducer in the plating cell. I know there is a published technique where sulfurized nickel anodes are used in the main plating cell, but there is an auxiliary cell or overflow cell where electrolytic nickel anodes are employed in order to generate the stress relaxer. I remember that this cell design was reputed to allow plating at very high current density (over 200 ASF) with near zero stress and, I believe, no need for other addition agents.
If anyone has any recollection of this and can point me to the article I would appreciate it!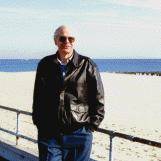 Ted Mooney, P.E.
finishing.com - Pine Beach, New Jersey
Striving to live Aloha
---
---
July 26, 2013
Q. We are looking at potentially trying out this "Ni-Speed" process. I've obtained and read copies of Dr. Watson's papers from the NiDI and the INCO guild. There is a lot of very good info in these but I just wanted to see if I could gather a little more. I've been trying to obtain some of the sources for these documents, specifically, some of the old Transactions of the Institute of Metal Finishing and the old INCO publications that are cited. Has anyone tried to find these or possibly have copies?
Todd Murphy
- Alpharetta, Georgia, USA
"The Sulfamate Nickel How-To Guide"
by
David Crotty, PhD
& Robert Probert
Hot Off the Press -- published Oct. 2018
$89
plus shipping