World's #1 finishing resource since 1989
No login needed: Chime right in
topic 1837
Anodization process
1998
To whom it may concern,
Currently I am working on a research project at PSU and I have run into a complication.
The initial part of my project requires me to produce a pourous membrane from anodically oxidized aluminum. I have done a lot of research on the process and background for producing this membrane and I have learned a lot. The only problem is is that I cannot seem to figure out or find how to run the setup for the process.
Many sources provide bits of information which I have been able to pull together, but the works cited that the various resources provide lead to more questions instead of answers. I was wondering if someone could explain to me, in detail, the entire process and setup that I need to run so that I can produce the porous anodic film and go on to the next phase of my experiment.
One of my biggest questions is what do I use for the cathode in the setup. I know that highly pure and polished Aluminum is used for the anode, but no sources provide me with information telling me what to use for the cathode.
I would appreciate any information that could be provided.
Sincerely,
Thomas Bailey
---
1998
You have come to the right place. Look up letter 1177, right here in the ANODIZING AND LIGHT METALS TREATMENT under www.finishing.com/letters, Material for anodizing cathodes. If that is no help, there are lots of letters on this subject.
If you search our file cellars for past quarters, you will find many letters about anodizing. Then see Anodizer's Plaza in Japan for more interesting stuff on anodizing, available from our home page under WWW Links, last time I looked.
Then see our book section (www.finishing.com/books) for references you can look up in your school library.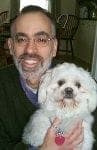 Tom Pullizzi
Falls Township, Pennsylvania
---
? What am I missing? Aluminum is a metal, a solid one unless it is manufactured in some other form. How can you get a sheet of metal to be a porous membrane? Sintered metal is porous, but that was not stated.
As far as the anodizing process goes, I host an hour on Monday nights at 9 EDST. I will be glad to answer most of your questions at that time. There may be some that I can not. but should not if they are anodizing process ones.
Jim
James Watts
- Navarre, Florida
---
1998
This note is to Mr. Watts as much as to Mr. Bailey, who probably knows what he wants but doesn't know how to go about doing it. There is a technique of separating an unsealed anodize coating intact from the base metal, then using that porous oxide as a membrane for ultra- or micro filtration to separate organic molecules. Since the cellular pores of an anodize coating are so small, they are reportedly highly effective in such separations. The separation process is too tedious to be done on a commercial scale, but to patient bench chemists or physicists who love science for science' sake it can be a handy tool. By varying the anodizing conditions, the pore size can even be varied for different separations.
Mr. Bailey's problem may be twofold: to learn how to anodize, and to learn how to do the separation process. There are, as has been pointed out, many references on the anodizing process. I have two file cabinet drawers stuffed full with reprints on anodizing-related topics, but have not yet found anything I might have saved on the separation process. Mr. Bailey may need to go to a computer search service, if available at Penn State, such as STN or NERAC, using keywords such as ultrafiltration or microfiltration. I believe the journal where I saw the technique described, was the Journal of the Electrochemical Society, but I have no idea of the date.
A personal P.S. to Mr. Bailey from a PSU Alum: GO LIONS!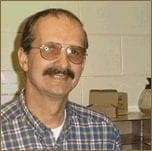 Phil Johnson
- Madison Heights, Michigan


---
1998
Hi Thomas,
I agree with Phil. The anodic film produced on aluminum has been used as a filtration membrane. The anodic film is formed in a phosphoric acid eletrolyte to about 1 mil with pore sizes about o.1 micron diameter. The film is then electrochemically detached from the substrate and cut into suitable disc using a laser. If you need more detailed information, please get a reference as follows,
W. Rigby et al., "An Anodizing Process for the Production of Inorganic Micro Filtration Membrances", TIMF, Vol.68, page 95-98, August 1990.
Good luck!
Ling
Ling Hao
- Grand Rapids, Michigan