World's #1 finishing resource since 1989
No login needed: Chime right in
topic 1824
Non-Cyanide Cadmium
1998
Is there a non-cyanide cadmium plating bath that will meet the requirements of Mil Standard QQ-P-416 [link by ed. to spec at Defense Logistics Agency, dla.mil] ?
Scott Clements
---
1998
I hope not, I am helping to install more cyanide cadmium capacity in New Jersey as we speak :-0
But I will keep an ear tuned to this letter.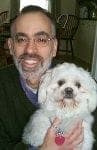 Tom Pullizzi
Falls Township, Pennsylvania
---
1998
Back around Rev F of QQ-P-416, brightener was banned because it contributed to hydrogen embrittlement. This rev totally ignored the fact that there was another Mil Spec for low hydrogen embrittlement. The fact that the lady that handled the spec was not even aware of acid cad and had never seen a cad tank in operation made little difference.
Brighten is a necessary part of the package for acid cad to work. Delete the brightener and you eliminate acid cad as a possible substitute for cyanide cad.
I have used the old 3M process with quite good luck. The company that acquired the process quit making it due to reduced demand and high cost of manufacture.
Aldoa makes one and Allied Kelite marketed it for a while. It uses pyridine and thus stinks like dead fish.
I have seen one other adv, but can not remember who had it.
There are generic recipes for fluoborate cad and one that I tried worked, but again required a brightener or it was a very ugly finish.
Small cad shops are rapidly becoming history. Tree huggers are one factor, cyanide fear is another and the OSHA cad medical requirements increases the cost prohibitively for a small operator. So, the big shops get bigger and the rest go out of business.
James Watts
- Navarre, Florida
---
1998
There is only one spec outside cyanide bath that is vacuum cadmium spec# MIL-C-8837B. We plate literally "zero-waste" vacuum cadmium.
Mandar Sunthankar
- Fort Collins, Colorado
---
1998
But vacuum cad is not really plated, and it doesn't meet the plating specification, does it? I mean, you can't substitute one for the other.


Tom Pullizzi
Falls Township, Pennsylvania
---
1998
Tom, if the spec calls for QQ-P-416 on the drawing, you may not be able to just use MIL-C-8837 unless the end-user approves it. The quality criteria for both specs is the same. As a matter of fact, QQ-P-416 is the parent of all other specs on cadmium. We are selling our cad coatings to the aerospace industry for several months now, done over 50,000 high strength (37 to 57 HRC) parts and have not had a single reject for adhesion, embrittlement or any other reason. Each of our processed lot is checked for 3 million cycle vibration-fatigue induced cracking test. And we have no emissions from the equipment. Glad I could say all this!
Mandar Sunthankar
- Fort Collins, Colorado
---
1998
I thought Mr. Watts' comments about very ugly fluoborate cad were interesting. What does very ugly mean? Dull or worse? We buy finished parts with fluborate cad and they are always dull but function well. Are these done with brightener? In case it's not obvious, I'm not knowledgeable in this area. Just trying to learn a little here.
John Ullman
---
I know someone who thinks that the snapping turtle is beautiful in its functionality.


Tom Pullizzi
Falls Township, Pennsylvania
---
1998
Pardon me John, but how do you know it functions well unless you have done a minimum 2,000 hr salt spray test for white corrosion product without scribe, and 500 hrs with scribe on steel panels? A lot of users are not aware of this. We are running a test at an Army facility and have exceeded 2,500 hrs to-date without white product on bolts. The test will continue until we see the red rust. At another location, we exceeded 4,000 hrs and then quit because the equipment could not be tied up for over 6 months. A porous cadmium is not expected to last that long.
If anyone is trying to replace cad, this is the standard they may have to meet. Otherwise the poor results and embrittlement may not show up for couple of years after use. By then millions of dollars and products may have been committed.
Mandar Sunthankar
- Fort Collins, Colorado
---
1998
John, varies from a pale dull grey to a nearly black depending on makeup and current densities. My guess is that it is done without brightener or very little. Because of the roughness of the surface it will not get quite as good a corrosion resistance as a brighter smoother deposit. will work quite well but is not attractive compared to that with brightener.
James Watts
- Navarre, Florida
---
1999
What is the chemical equation used in cadmium plating. Can you simply describe the process involved in cadmium plating and some of the by-products produced.
stephen zsiros
mcmaster university - ontario Canada
---
You'll find a good explanation of the chemistry and the reactions in such references as the M.F. Guidebook. The process probably can't be described really simply; the ionization mechanism for a cyanide complex is a bit confusing, including the question of why a negatively charged complex ion migrates towards the cathode. There are no by-products produced inherently, it's an equilibrium process. But in the real world, there is some breakdown into carbonates that need to be periodically removed.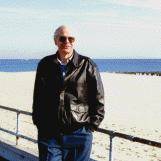 Ted Mooney, P.E.
Striving to live Aloha
finishing.com - Pine Beach, New Jersey
---
2006
Where can I find the MF Guidebook?
Carolina Bruce
Praxair - Texas City, Texas
Ed. note: We've linked your inquiry to the answer, Carolina.