topic 1816
Rhodium plating problem
(1998)
Dear Sir :
I am now doing rhodium plating in spectacle frame. After rhodium plating, I find it has an adhesion problem if I plate another gold plating over it. Does anyone can suggest me a solution. Besides is there any brightener use in rhodium solution ?
Edmond Yeung
---
(1998)
Edmond,
You do not tell us what if any undercoat you use prior to rhodium. This will be the cause of latter bad adhesion. We have found that a strike in a cyanide gold over bright nickel gives the best adhesion and least problems with coverage of rhodium. To my knowledge there are no "brighteners" used in rhodium and our solution (Sel Rex) is simply rhodium sulphate and sulphuric acid.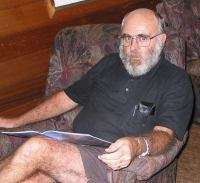 Bob Lynch
plating company
Sydney, Australia
---
(2000)
Dir Sirs
I have a similar question as Edmond.
I am rhodiuming 14k white gold ,but I have a brown spot on the shanks of the rings where they are hung, and comparing to other products my rhodium is always darker. How can I have the best bright rhodium?
I am using titanium rods.and the voltage is on 6 to 7 volts at room temperature, if you could help me out I will really appreciate it. Thank you.
Serge Tahoulakian
- Montreal Canada
---
(2000)
Usually gray colors depends on the organic compounds amount.
I strongly suggest to check your operations and clean everything with coal.
Massimo Cappellini
- Vicenza Italy
Ed. note: by 'coal', Mr. Cappellini presumably means activated charcoal.
---
I am a chemical engineer for electroplating industry. Now I got a problem for Rh plating. First I would like to know how we can remove the Rhodium deposit after plating. Second if the Rhodium plating is contaminated by metallic impurities. What can we do to remove them.
Thank you,
Scotty Wong
- Hong Kong
---
You are not going to remove rhodium with chemicals so you will have to sand or polish it off. Metallic impurities can be precipitated using ferrocyanide.
I hope this helps.
Neil Bell
Red Sky Plating
Albuquerque, New Mexico


This public forum has 60,000 threads. If you have a question in mind which seems off topic to this thread, you might prefer to Search the Site