Where the world gathers for
plating, anodizing, & finishing Q&As since 1989
-----
Process for aluminium reflectors; anodizing polished aluminum

1999
Q. I have a factory of luminaires in SANTIAGO, CHILE.
I need to know how to plate the aluminium down-light reflectors that I make in my factory.
The reflectivity required is 95%
I DON'T KNOW ANYTHING ABOUT THIS PROCESS BECAUSE WE BUY THIS PRODUCT FINISHED FROM ITALY AND CHINA.
WE WANT TO BUILD A "PROCESS PLANT" FOR PLATING OUR ALUMINIUM REFLECTORS HERE.
ENZO CRIADO HEMRIQUEZ
- CHILE
---
ASM Metal Handbook
9th Edition, Vol. 5
"Surface Cleaning, Finishing & Coating"
from Abe Books
or

Affil. Link
Your purchases make finishing.com possible
1999
A. Hi, Enzo. The majority of reflectors are not electroplated, they are bright dipped and anodized. You may wish to study those topics. I am not sure offhand of the achievable reflectance, but ASM Metals Handbook Vol. 5 suggests the values obtainable from bright dipping and electropolishing depending on the aluminum alloy.
However, it is probably a risky idea to proceed on a project of this scope, about which you "don't know anything", without retaining a metal finishing consultant / consulting engineer. I no longer do consulting but I can tell you from decades of doing so that the earliest decisions are the most crucial ones; don't wait until you've painted yourself into a corner. Good luck!
Regards,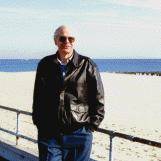 Ted Mooney
, P.E.
Striving to live Aloha
finishing.com - Pine Beach, New Jersey
---
1999
A. Most bright dip processes and electropolishing processes are dependent upon the alloy, I'd hope that for the best coverage you would be working with pure aluminum and not an alloy, because with the alloys your reflectivity degrades as the amount of aluminum in the part is decreased. 99.9% aluminum can easily reach 95% from what I have seen. Other alloys typically range from 85-90% at the most, some even less than this, and in most cases a clear anodize overtop the bright dip finish will dull the surface a few % points, but it can be lessened by using different concentrations of sulfuric in the anodize. The only way to truly guarantee that you could get 95% would be to use pure aluminum, or consider some sort of silver plating over aluminum.
Matthew Stiltner
plating company - Toledo, Ohio
---
2000
A. I am interested in helping you.
I need more information on what you want to do, that is, with details. I consider that the explanation given by the previous poster is correct. But as you can see they can't do much with it. It is necessary to go into details.
hector lopez
- berlin Germany
---
---
2002
Q. I have a need for anodizing a near-mirror polished aluminum (6061) part without degrading the polish, or say, with minimum degradation. The surface needs to be electrically non-conductive, and the depth of anodizing to be at least a few microns (> 0.0001"). Is it possible?
Mandar Sunthankar
- Fort Collins, Colorado
---
"Surface Treatment & Finishing of Aluminium and Its Alloys"
Wernick, Pinner & Sheasby
from Abe Books
or

Affil. Link
Your purchases make finishing.com possible
2002
A. Your anodizing thickness is on the thin side for corrosion resistance, but it could be alright if the potential for corrosion isn't bad. Millions upon millions of reflectors for internal use (dentist lights, indirect lighting sconces) and external use (highway and city lighting) have been built of aluminum. Although 6061 is a good alloy for anodizing, the purer alloys would give a purer (and thus more transparent and smoother) anodized coating.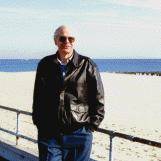 Ted Mooney
, P.E.
Striving to live Aloha
finishing.com - Pine Beach, New Jersey
---
2002
A. Yes, it is possible...although the silicon content in 6061 may cause you to lose some of your mirror finish. If I were you, I'd change your alloy to one with less Si (5052 comes to mind). And, obviously, keep your coating thickness to the bare minimum. Another option would be to electropolish the Al just prior to anodizing (but again, the 5000 series of Al is more conducive to EP than the 6000 series).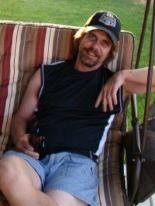 Marc Green
anodizer - Boise, Idaho
---
2002
Q. Ted and Marc, thanks for the info. Is there a particular name to this process (hard, clear) or specific chemical (chromic, sulphuric), any temperature, etc., as general info to get it done from an anodizing shop ? Is this a specialty process or most anodizing shops could do it ?
Mandar Sunthankar
- Fort Collins, Colorado
---
2002
A. "Clear" is an okay description, Mandar; "sulfuric acid anodizing" is fine too; or "Type 2"." Yes, virtually any anodizing shop will be able to do the anodizing.
But if you decide that a chemical "bright dip" is appropriate after your mechanical polishing--or an electrolytic polishing as Marc mentioned--then you will find that many anodizing shops lack that capability.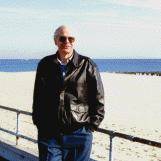 Ted Mooney
, P.E.
Striving to live Aloha
finishing.com - Pine Beach, New Jersey
---
2002
A. In regards to the topic of material choices. What is this part shaped like? Is it a solid block of billet 6061? Is it plate or sheet? The reason I'm asking is because I'd like to know its uses more than just what was stated originally. As Ted said earlier and Marc followed up with, there are potentially more suitable alloys for a bright finish depending on what your part is shaped like and what it is being used for.
3003 polishes to an incredibly bright finish, and it chemically polishes very well also. But its downside is that its a very very soft alloy compared to the others they suggested, not to mention its only available in sheet/plate type structures that I know of.
IF your part is cosmetic in nature, and its capable of being made from 3003 sheet or plate. I'd seriously suggest you look into it. Its used extensively in the reflector category that Ted talked about.
Not to mention I think 3003 gives a beautiful colored anodize finish also. Outside of the pure base aluminum alloys, its what I would choose above and beyond the others if my project allowed for it.
Matthew Stiltner
plating company - Toledo, Ohio
---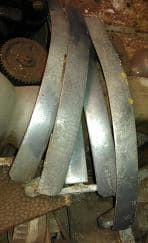 December 24, 2012
Q. Would anyone be able to tell me what kind of or grade of aluminum that would have been used in the late 40s as cast decorative or trim pieces. In particular an old popcorn machine. The parts originally had a brushed appearance and were anodized with what I'm assuming was clear. The parts had dulled and grayed considerably. Not realizing that the parts were anodized I tried buffing and buffing and buffing with zero to little affect. Man that stuff is hard! Finally figured out the problem and with a combination of blasting and sanding I removed the anodized layer and was able to polish them quite nicely. I'd like them to stay that way for awhile. Thought about clear coating with paint, nickel or chrome plating, or re-anodizing. I've heard paint tends to yellow over time. Opinions and thoughts please. Thank you.
Doug Porter
Hobbyist Restorer - Washington State, USA
---
December 26, 2012
A. Hi Doug. It's hard to guess what aluminum alloys would have been used.
Most clear coats won't yellow much, especially if not in sunlight (UV rays). Easiest would be the one-component types, which are quite thin.
adv.
You might try Everbrite [a finishing.com supporting advertiser], which is a single-component clearcoat.
Two-component automotive clearcoats are more difficult to apply, but thicker and probably don't need redoing for many years.
It is possible to anodize such parts but, particularly if they are castings, you'll probably lose much of the effort that you put into polishing them. (Anodizing converts the aluminum on the surface to aluminum oxide, which is essentially transparent, but aluminum alloys have other materials in them like silicon and copper, which turn gray or black in the anodizing process).
Regards,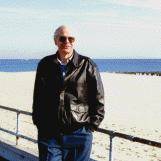 Ted Mooney
, P.E.
Striving to live Aloha
finishing.com - Pine Beach, New Jersey
---
December 26, 2012

Thanks Ted. I appreciate your insight and quick response. The machine won't be exposed to UV so think I'll give the clear paint a go. At least that way if I screw up it'll be a lot easier to remove than plating or anodizing. Thanks again
Doug Porter
- Washington State, USA
---
---
Polishing anodized aluminum
October 7, 2016
Q. Greetings,

I am looking for a method to polish anodized aluminum to a mirror quality reflection (no distortions, no discoloring) and was wondering what the options would be for such an undertaking. I have used mirrored polished aluminum in works in the past and they 1) are extremely scratch-prone and 2) oxidize very readily when touched by an ungloved hand, and am looking for a viable solution (anodizing, coatings, etc.) Thank you so much in advance for your assistance.

Best,
Kim
Kimberly Kraczon
- Berlin, Germany
---
ASM Metals Handbook Vol. 5: "Surface Engineering"
from Abe Books
or

Affil. Link
Your purchases make finishing.com possible
October 2016
A. Hi Kimberly. Mirrors and reflectors are made by polishing the aluminum, then anodizing it...
You need to use a fairly pure aluminum that anodizes well, and keep the anodizing as thin as possible while still meeting your needs. The ASM Metals Handbook has an excellent chapter on the topic, with suggestions on aluminum grades, thicknesses, polishing methods, etc.
Regards,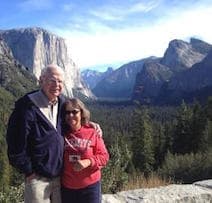 Ted Mooney
, P.E. RET
Striving to live Aloha
finishing.com - Pine Beach, New Jersey
---
---
August 25, 2019
Q. Hi

Planning on polishing a piece of aluminium to act as a mirror, however it will be placed outside under my front porch. As it will be outside facing the elements, I need to find a way to stop it from oxidising/tarnishing.

The purpose of this polished mirror is to reflect near infrared radiation, so the technique of reducing or stopping oxidation should not absorb much of the IR.

I could polish stainless steel, however polished aluminium reflects IR much better than stainless steel.

Would polishing aluminium to a mirror finish and then anodising it be a better option?

Thank you
Phong Tran
- Victoria, Australia
---
September 2019
A. Hi Phong. The best approach would be gold plating the reflector, but it might be prohibitively expensive. A thin anodizing on the polished surface should be fine, but some alloys make better reflectors than others, and electropolishing or brite dipping would be better than hand polishing (see topic 3584, "Aluminum reflectors: alloy selection and finishing" please).
Regards,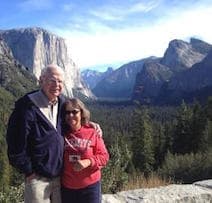 Ted Mooney
, P.E. RET
Striving to live Aloha
finishing.com - Pine Beach, New Jersey
adv.: