Where the world gathers for
plating, anodizing, & finishing Q&As since 1989
-----
Refinishing Bathroom Faucets / Fixtures
2002
Q. I would like to know if I could change my shiny brass bathroom fixtures to a bronze finish by spray painting them or using some kind of chemical to change the finish. Can I apply some kind of stripping chemical to strip off the brass and reveal the metal or is there another procedure?
Keisha Bergeron
- Lafayette, Louisiana
---
2004
Q. Did you find an answer to this question? I am wanting to refinish my current bathroom hardware from "shiny chrome" to antiqued copper. I've been wondering if spray paint for metal would work?
Tabitha Davis
- Cocoa Beach, Florida
---
A. Hi Keisha; hi Tabitha.
If the fixtures are solid brass (which many are) it would be possible to sand off the finish and get down to the substrate. With good polishing and buffing, this might leave an attractive dull brass color in place of the overly shiny bright brass or chrome look. Paint does not stick real well to brass even when you use a good Self-Etching Primer [affil link] (and not at all without it), and this is a very high wear application, so paint doesn't really sound very promising.
The ideal answer would be to send the faucets to a plating shop for real plating in the tone you prefer. But because of the issue of labor cost on onesy-twosy stuff, this is not cheap -- it probably costs as much or a little more than new mid-range faucets; sorry.
If you do decide on paint, please let us know how it goes since many people ask, and we aren't able to relate many actual successes yet, although in letter 21894 Kellie J from Spring Hill, TN reported using Rustoleum brown hammered paint on her bathroom faucets.
Regards,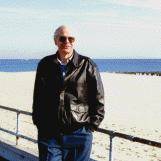 Ted Mooney
, P.E.
Striving to live Aloha
finishing.com - Pine Beach, New Jersey
---
---
Can you re-finish a brass finish by 'dipping' it into a satin nickel finish?
2004
Q. I am trying to replace a bathroom tub faucet. It is brass and was custom made by the original home owners, so I cannot find any faucet to replace it unless I redid all of the plumbing. I have been able to replace all of the other fixtures with a satin nickel finish, and would like to have the same for the tub spout. Do you know of any place that will 'dip' this brass fixture into a satin nickel finish? or a spray paint or other 'do it yourself' method of changing the finish? I'd appreciate your help.
Trina Andrews
hobbyist - Colorado Springs, Colorado, USA
---
2004
A. There is probably nothing you can do at home that will be fully satisfactory, Trina, but this item can certainly be satin nickel electroplated. Look in our Jobshops Directory or your yellow pages for a consumer friendly shop. Be aware, however, that cleaning, stripping, polishing, scratch brushing, plating, and post treating this fixture will take at least a couple of hours and that a plater can't work cheaper than a plumber or mechanic.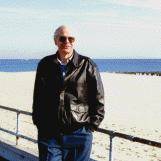 Ted Mooney
, P.E.
Striving to live Aloha
finishing.com - Pine Beach, New Jersey
---
---
May 14, 2009
Q. What paint can I use to repair rusting chrome bath handles? I have seen car chrome sprays written about that have excellent finishes but can't find any that are sold in UK. Would model type paints work? I'm not expecting it to look flawless.
Jacqui Wall
DIY - Essex, England
---
May 15, 2009
A. Hi, Jacqui. You can try a self-etch primer, followed by a chrome toned paint like Bumper Chrome Paint [affil link]. Please advise if you enjoy any success.
Regards,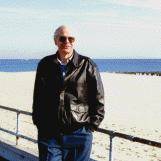 Ted Mooney
, P.E.
Striving to live Aloha
finishing.com - Pine Beach, New Jersey
---
2002
Q. I have high end brass and chrome bath faucets/spouts. The brass is gold plated and wearing thin. Can they be refinished. How about PVD finishing and by whom?
CJ Schatz
- LA, California
---
2002
A. You mentioned that these are "high end". You may already know it, but replating can cost more than "low end" replacements because the labor involved in plating individual items is very different than the labor involved when 200 faucet sets at a time are plated by an OEM.
Yes, as an alternate to gold plating, it is theoretically possible to PVD (physical vapor deposition) some gold colored titanium nitride either onto nickel plating or onto real gold plating for wear resistance, but PVD is done with million-dollar machines and I don't think any shops in the titanium nitride business will do the process for a consumer because it is a high vacuum process where there is real concern about contaminating the chamber if something on the faucet outgasses..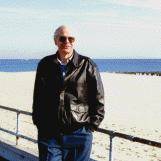 Ted Mooney
, P.E.
Striving to live Aloha
finishing.com - Pine Beach, New Jersey
---
February 23, 2010
Q. Hi, I am purchasing a house with a double sink. The faucets are gold toned, but I prefer satin silver or other silver tone. Can I remove these and have them refinished, without spending more than two new faucets would cost?
Jenna Walker
- Beverly, Massachusetts
---
2002
A. Sorry, it's unlikely that the process will meet that price point, Jenna.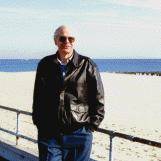 Ted Mooney
, P.E.
Striving to live Aloha
finishing.com - Pine Beach, New Jersey
---
---
March 26, 2008
Q. Regarding rub n buff product. Can I use this to tone down a bright brass bathroom faucet. I've used this product before on headboards, lamps, frames, but nothing that I have to touch frequently like faucets. will this product work on faucets. Thank you.
PAULA MORGAN
- Pompano Beach, Florida, USA
---
November 26, 2011
Q. I have an oil rubbed bronze waterfall faucet that I used a calcium deposit removal cleaner on (the faucet lip and aerator parts). Even though I left the cleaner on only a minute or so, and thought I rinsed it well, I now have the finish coming off this faucet.
I want to paint (by brush not spray) this area of the faucet and plan to make it looked antiqued in a copper color finish. What kind of primer do I need, and would a product like Rub N' Buff work on top of whatever primer you suggest. Open to all suggestions! Thanks.
D Porter
handyman - Asheville, North Carolina
---
September 2015
A. Hi. Rub 'n Buff is a wax based product per my understanding, so would be better used on metal than on top of paint or primer. Readers have not advised us of their success or lack of success in using it on bathroom fixtures. I'd be surprised if you found it satisfactory, but I really don't know.
Regards,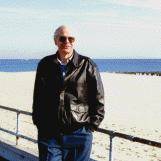 Ted Mooney
, P.E.
Striving to live Aloha
finishing.com - Pine Beach, New Jersey
---
---
January 4, 2015
Q. We have a spa-type bathtub with jets. All are brass-colored. We are remodeling the bathroom and wish to use brushed nickel. We have not been able to locate the name of the brand used in the fixtures. Can you give me some possible ideas on who may have made these, whether they can be replaced, and the cost of replating to a brushed nickel? The house is approximately 25 years old. Thank you.
Jane Sibley
- Sioux City, Iowa USA
---
---
How to change coating on Polished Brass faucet to Brushed Nickel
September 2, 2015
Q. I cannot replace a Roman Tub Faucet because it is behind a wall. My wife wants to go to Brushed Nickel. I can take the spout off of the old 1990s polished brass faucet. Is there a way to remove the polished brass look and turn the faucet to a brushed nickel look?
Ed Grazulis
do it yourself plumbing repair - Palmer,Alaska
---
September 3, 2015
Your faucet can be refinished, but it may prove difficult to get someone to take on the job. The problem is buildup of material inside the spout that can contaminate a plating bath or PVD chamber. We know this from experience. We did one refinishing job three years ago that required us to strip and re-coat the spout four times. We were just fortunate that it did not discolor other parts in the chamber.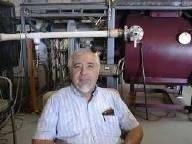 Jim Treglio
-
scwineryreview.com
PVD Consultant & Wine Lover - San Diego,
California
---
May 10, 2016
Q. I have fixtures from whirlpool tub that are chrome. I would like to plate them a brushed bronze. I am being told that plating chrome is too costly and too toxic. Is this true?
mary lichina
- cascade colorado
---
Hi Mary. I'm a bit confused when you say they are already chrome plated and you want them re-done in oil rubbed bronze but you think chrome will be too costly and toxic :-)
They can be plated with either finish and neither is toxic, although it's true that toxic chemicals must be used by plating shops. But 'toxic' is an awfully loose construct in this sense.
The biggest problem will be whether you find the replating cost acceptable because it's the old question of labor cost. When the parts were made, dozens were mounted on a single plating rack and processed through the system. For your replating needs, the labor cost all comes to you instead of being split among dozens. The result is that it will generally cost you as much or more for replating as for replacement. Re-plating is often economically limited to premium or irreplaceable parts.
Regards,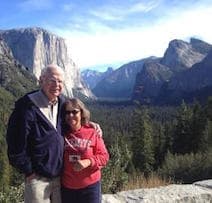 Ted Mooney
, P.E. RET
Striving to live Aloha
finishing.com - Pine Beach, New Jersey
---
---
November 20, 2016
Q. Can you plate brass Colored Moen faucets to oil rubbed bronze?
Denise dru
- Fallbrook California
---
November 2016
A. Hi Denise. It's unlikely. I believe most recent Moen faucets are "lifetime finish" -- it's not actual brass on the surface, but a PVD finish which is not going to react with the sulfide products used to make an oil rubbed finish. You could try the Rub 'n Buff finish mentioned above, but it's durability is very low, or you could try a paint in the proper color but it's a very difficult application (probably poor adhesion on a surface which must endure water).
Regards,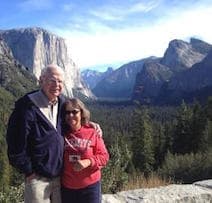 Ted Mooney
, P.E. RET
Striving to live Aloha
finishing.com - Pine Beach, New Jersey
---
November 26, 2016
Q. I am updating my bathroom and want a black colored faucet but there are only silver and bronze readily available for purchase. I am wondering if I can paint a stainless steel or brushed nickel one that I find? Either shiny or matte black would be great.
Ann Poulsen
- Delta, Utah USA
---
November 2016
A. Hi Ann. We appended your inquiry to one of several similar threads. It doesn't sound promising, but if you or another reader enjoys success please let us know!
Regards,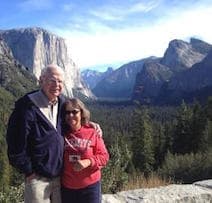 Ted Mooney
, P.E. RET
Striving to live Aloha
finishing.com - Pine Beach, New Jersey
---
November 29, 2016
A. There are black PVD coated faucets now on the market. They will be all high quality units, ones you won't find in Home Depot or Lowe's.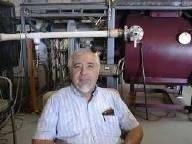 Jim Treglio
-
scwineryreview.com
PVD Consultant & Wine Lover - San Diego,
California
---
Refinishing shiny gold 1980's Kohler high-end faucets & drains
January 28, 2018
Q. Is it possible to dull the finish of high-end shiny gold 1980's Kohler faucets without removing them and having them refinished professionally? I have the fixtures on a whirlpool tub (faucet & drain) and on two sinks (faucets & drains). The shiny gold looks so outdated. Thanks!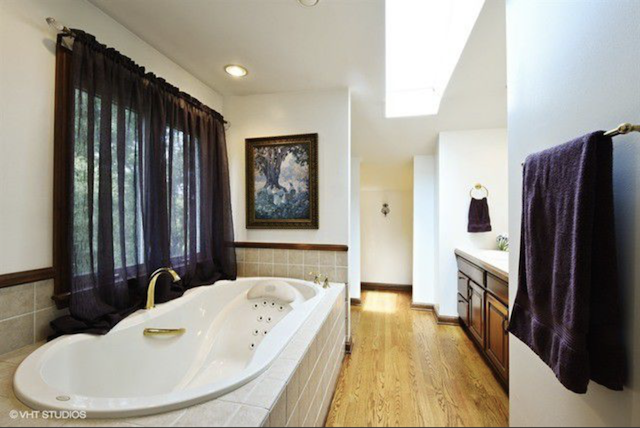 Lori S
[last name deleted for privacy by Editor]
Home remodeler - Hanover Park, Illinois USA
---
---
April 26, 2018
Q. I have the same situation. I sanded them with a 120 grit sanding sponge. They look like brushed silver now. I was on here looking to see if that's okay or if I need to coat the silver looking finish with some kind of clear coat. When I bought them I was told they are solid brass from Poland. What did you end up doing?
Lori Marovich
- Sun Lakes, Arizona
---
April 2018
A. Hi Lori. If you sanded them and they look silvery rather than brass color it certainly sounds like either they are zinc rather than brass, or that you sanded away the brass plating or brass-toned lacquer and are now down to nickel plating. I suppose it is possible that they are solid brass, plated first with nickel, and then with brass again, but that doesn't sound probable.
Regards,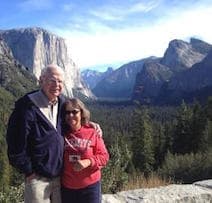 Ted Mooney
, P.E. RET
Striving to live Aloha
finishing.com - Pine Beach, New Jersey
---
---
October 5, 2019
Q. Did Lori S ever have success in refinishing or replacing her 80s brass components? We have the same issue and are looking for ideas. Thanks.
Beth Wright
- beverly, Massachusetts usa
---
October 2019
A. Hi. We'll e-mail her and hope that she responds, but as you probably already know, people are more likely to seek help than to be able to offer it :-)
Regards,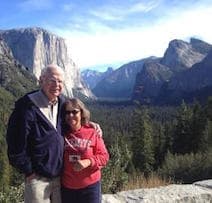 Ted Mooney
, P.E. RET
Striving to live Aloha
finishing.com - Pine Beach, New Jersey
---
---
October 19, 2019
Q. I have four Moen faucets, two handle widespread, model 4971P, finished in Polished Brass. They are 35 years old. My problem is that the two in the MBR, that have seen the greatest use, are showing their age. I believe the brass finish is plated. It appears that a clear coat was applied to them. My problem is the clear coat has worn away on the tops of the water spouts. I want to have them removed, and have the existing worn clear coat removed. After that I want to have a new clear coat applied. What is the best way to remove the existing clear coat, and what is the best way to recoat them?
Craig Wiedder
- Bloomingdale, Illinois U.S.A.