Where the world gathers for
plating, anodizing, & finishing Q&As since 1989
-----
Testing for Embrittlement with a Microscope
2002
Greetings,
I recently posted a letter (16470) regarding alternatives to zinc plating, due to hydrogen embrittlement issues.
We are maintaining the zinc plating and incorporating a new bake cycle to prevent the embrittlement. Thanks to everyone who contributed...
My next question relates to testing for hydrogen embrittlement. My QC guy tells me that you can see the effects with a regular microscope, but I am not so sure about that. Any thoughts?
Scott Dupre
- Fall River, MA USA
---
2002
I don't think so. I think you plate and bake notched bars or parts and mechanically test them. What your QC guy is alluding to is probably that some people who are skilled in hydrogen embrittlement feel they can rule it in or rule it out as the cause of failure by inspection of failed parts.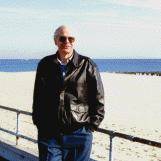 Ted Mooney
, P.E.
Striving to live Aloha
finishing.com - Pine Beach, New Jersey
---
2002
Thanks for the response, Ted...so it is possible to see the effects of failure? Perhaps not the evidence of embrittlement itself, but is there a definite characteristic that can be identified with the microscope to either verify that embrittlement is the issue, or rule it out? Perhaps the metal fails in a way that is indicative of embrittlement?
I tried looking at some pieces myself under the scope, but couldn't really say one way or the other what I was looking for. I have read that you can see the effects with a scanning electron scope....
Scott Dupre
Lightolier - Fall River, Massachusetts
---
2002
Yes, it is my understanding that a metallurgist skilled in such analysis can attribute the failed part to hydrogen embrittlement--but I lack the expertise to comment any further on the topic. Hopefully someone else can help you.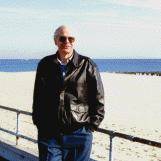 Ted Mooney
, P.E.
Striving to live Aloha
finishing.com - Pine Beach, New Jersey
---
2002
Scott, are you using notched bars to test for hydrogen embrittlement, or just bending a strip of spring steel and holding it for a while? That might be an easier test for you. Take a look at ASTM A143 [affil link] , "Safeguarding Against Embrittlement of Hot-Dip Galvanized Structural Steel Products and Procedure for Detecting Embrittlement". Yes, it's not electroplating, but the three point bend test described in the specification would be valid for your purposes, and likely easier.
And yes, the intergranular fracture surface that is characteristic of classic hydrogen embrittlement of hardened steel has a clearly different appearance than does classic overload. I've seen enough of them to easily recognize it under a stereomicroscope, but the scanning electron microscope is still the definitive instrument to use.
Good luck!

Lee Gearhart
metallurgist - E. Aurora, New York