Not a lecture hall but a roundtable with a seat for you!
60,000 topics spanning 36 years. Education, Aloha, & Fun
topic 17478p4
How to Rust Steel On Purpose
---
< Prev. page (You're on the last page of the thread)
---
A discussion started in 2002 but continuing through 2020
December 18, 2012
Q. I am trying to get the engine stamp pad, which is located on the engine block, right in front of the right side (pass. side) head, to look aged and slightly rusted. Some have suggested coca cola, vinegar, and even salt water. What would be the best process for the result I am looking for? Thanks for any help.
Doug Jorgensen
car restorer - Staten Island, New York, USA
---
December 18, 2012
A. Hi Doug. Haven't done it, but I'd probably try a bleach bandage. Bleach is very tough on iron and steel.
Regards,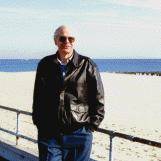 Ted Mooney, P.E.
finishing.com - Pine Beach, New Jersey
Striving to live Aloha
---
December 19, 2012
Q. By a "bleach bandage" do you mean taking a small piece of cloth, dipping it in bleach, and than placing it on the stamp pad and letting it sit there for awhile. The pad is about 3/4" wide by about 4" long.
Doug Jorgensen
car restoration - Staten Island, New York, USA
---
December 20, 2012
Yes, that's what I was thinking.
Regards,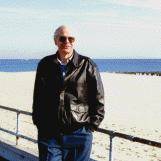 Ted Mooney, P.E.
finishing.com - Pine Beach, New Jersey
Striving to live Aloha
---
---
February 18, 2013
Q. Hi

I need help to add patina to a painted metal piece.
The piece is a metal lamp shade, painted green on the outside and white on the inside.
I was already able to do it a few times, by sanding the paint, and dipping the piece in rusty water. The rust was made by putting various metal parts in it, and letting it sit for a while. The color that came on the inside of the shade had a nice rusty yellow color, and I was happy with it. Now, I ordered some iron oxide, but the finish comes out completely different. It's almost a pinkish orange, and I have no idea what to do in order to get the original look. I tried using yellow acrylic paint mixed with water, but it still not "rusty" enough. Any suggestion?

FYI, the original pieces I did look like this: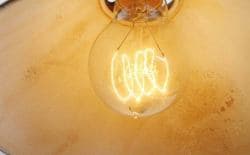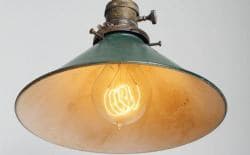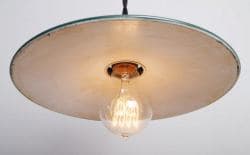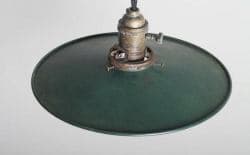 Maciek Wilkos
- Montreal, Quebec, Canada
---
February 2, 2013

-- this entry appended to this thread by editor in lieu of spawning a duplicative thread
Q. I have fashioned a knife from an old file and would like to quickly force extreme pitting. Basically, I am trying to achieve the look of a piece of steel that has been rusting in a puddle for the last ten years with heavy, sporadic pitting and deterioration. I want it to look like it came from Mars or something. Any suggestions on how I can do this at home ? It probably sounds silly, but I appreciate any help I can get. Hot vinegar and mustard applications have been working, but it's way too slow.
Thanks.
Rick Mcalary
Hobbyist, wanna-be knife maker - Atascadero
---
June 23, 2013
A. Use equal parts vinegar/ peroxide (1 cup) and teaspoon of salt. Mix in a spray bottle and fog steel (clean of grease and oil). Repeat as needed. Hose off the excess but DO NOT WIPE. After finish is completed and dry, blow off dust with air. Spray many coats with Deft wood finish (it does not yellow in time) do not let it run, light coats. You should be happy with the product.
Dean Banks
- Phoenix, Arizona, usa
---
February 27, 2014
A. All I did to rust steel is:

Clean with wire brush wheel or fine sanding disk.
Soak in muriatic acid for 2 hours +
Spray with hot water after each time it dries.

To speed it up I use the oven at 250 °F and spray periodically.
Jeffry Garner
Alamo Creek Enterprizes - Santa Fe
---
April 22, 2014
Q. I am trying to create rust designs on my motorcycle gas tank. What I have done is let the tank get a fairly rusted look, then made my stencils which I placed on the bike. I then clear coated the tank and peeled my stencils leaving only my covered design areas open to the elements. My question is if any of these methods are safe to use so I can speed up darkly rusting my design areas without damaging the clear coat surrounding them which acts as the outlines of my designs? This is my first attempt at playing with rust so any advice would be appreciated.
William Bradford
- Ocala, Florida USA
---
September 4, 2014
Q. Hi, My name is Sally. I am a 67 year old sculptor.
I am desperately trying to find 28 gauge steel that will rust quickly. No zinc plated or galvanized. I need sheets about 12" x 24".
I am also wondering if tinplate will rust quickly. If so where can I get sheets?
Thank you for any help you send my way.
Thank you, Sally
Sally Seamans
- Gloucester, Massachusetts
---
September 5, 2014
A. Hi Sally. Hot rolled steel sheet of that thickness is available from themetalstore.com
Cold rolled low alloy steel is available from onlinemetals.com
Best of luck.
Regards,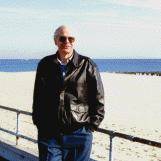 Ted Mooney, P.E.
finishing.com - Pine Beach, New Jersey
Striving to live Aloha
---
September 6, 2014
Q. Thank you for your answer - but I am specifically looking for 28 gauge.
The thinnest I can find is 26 guage. Do you know if 28 gauge is even made, and if so please please tell me where.
Thank you so much.
Sally Seamans
- Gloucester, Massachusetts USA
---
September 2014
A. Hi. 28 gauge is made and I can see it listed at Ryerson Steel with a G60 galvanized finish, although I'm not sure whether Ryerson sells direct to individuals. I see 28 gauge galvanized listed at True Value hardware at http://www.idealtruevalue.com/servlet/the-29434/Detail, and on ebay, and several other places. I think stripping the zinc coating is not very difficult.
But why does it have to be exactly 28 gauge (and there's some question how thick that it anyway -- probably nominally 0.0149")? And if it's really so difficult to find, why not strip the galvanizing from what is more available? Good luck.
Regards,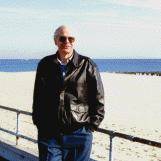 Ted Mooney, P.E.
finishing.com - Pine Beach, New Jersey
Striving to live Aloha
---
September 7, 2014
Hi Ted,
I will be hand cutting this metal and 26 gauge is just too tough for me. I can manage 28 or 30. After I cut it I need it to rust FAST. How do you strip zinc off or clean galvanized metal? I usually work with printed tinplate - that is the thickness I really like. Some tinplate is galvanized and is not rusting fast. If you wish to see some samples: www.tincansally.net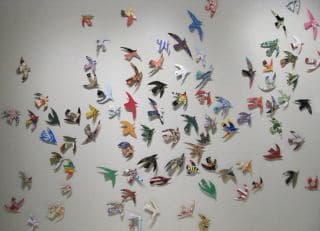 Now I would like to make some plain rusted pieces. Any help would be greatly appreciated.
Sally
Sally Seamans
[returning]
- Gloucester, Massachusetts
---
September 2014
A. Hi again. Once you've obtained the galvanized metal from one of the sources I mentioned or elsewhere, see Guy Green's entry, which covers the whole process of stripping the galvanizing, rusting the steel, and clear coating it if desired. Good luck.
Regards,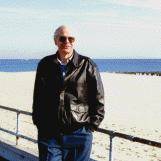 Ted Mooney, P.E.
finishing.com - Pine Beach, New Jersey
Striving to live Aloha
---
---
Need rapid rusting of mild steel
October 3, 2014
-- this entry appended to this thread by editor in lieu of spawning a duplicative thread
Q. I need a rapid, commercially viable way to rust cold roll mild steel. The metal is formed into a product that then has a rust "vintage" look to it. We have been degreasing, then rinsing, dipping in a muriatic acid 1:10 solution for a few minutes, then rinsing again and putting it outside for a few days. It rusts OK, but quite a bit of the time we get large "flecks" of rust that fall off (I believe from un-removed oil residue. Sandblasting works as does high temperature but both are very unwieldy...any ideas?
Jeff Sherwood
Product designer - Jasper, Georgia USA
---
---
February 14, 2015
Q. I would like my flower pot to have a rusty finish, quicker. I've used mild steel to design them..
Ali Kgokong
- Rustenburg, NW, South Africa
---
---
March 11, 2015
Q. Hello all,
I'm attempting to rust a hot rolled steel table I'm building. I'm using 75% reclaimed & rusted hot rolled steel and the balance is new HRS. I'm wanting to rust all of the new steel as well as new cuts I've made on the old steel, so that the overall piece is well blended in rust.
I've tried several approaches outlined in this thread and am still not getting there. Twice, I've developed nice rusting effects; however, I'm just getting surface rust that comes off to easily (I'm going to clear-coat over if I ever get a deeper rusting).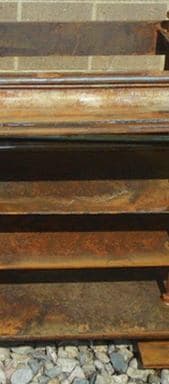 I haven't tried adding heat and I've also avoided the copper sulfate and only used muriatic acid sparingly.
I've primarily tried the vinegar/salt/hydrogen peroxide/water approaches.
I live in Colorado. It has been cold here for the most part during my rusting adventure.
Any insight on how to effectively get the rust to bite deeper into my table would be appreciated.
Thanks.
Kurt Yelek
- Fort Collins, Colorado, United States
---
March 29, 2015
A. Hi. I am working on finding that"rusty" look, and steel wool mixed with salt and H2O2 will immediately rust
jared laugen
- Myrtle Creek, Oregon
---
May 6, 2015
A. Kurt,
I recommend using chlorine which is the active fraction of muriatic acid.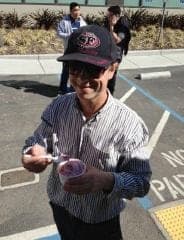 Blake Kneedler
Feather Hollow Eng. - Stockton, California
---
---
Painted Steel With Rust Finish
April 11, 2015
Q. Hello, I'm putting together some concept marquee signs made of steel and I'm trying to determine the best way to create my paint finish. I want it to have a vintage painted look with various areas that rust is showing through. Would the best way be to rust the steel first, paint over top and then sand off the paint to show through to the rust? Or should it be painted first and then areas chosen to rust through?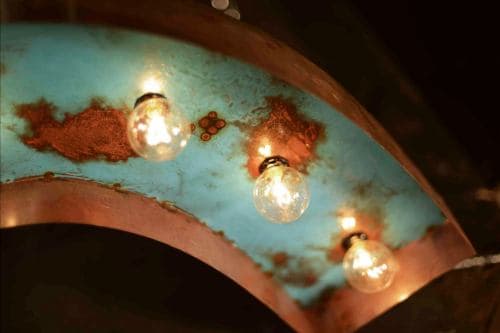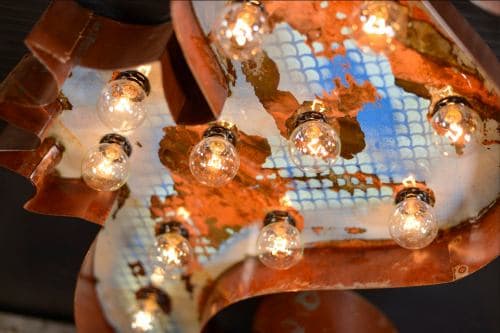 Please see example photos of what I'm trying to achieve.
Paul W
[last name deleted for privacy by Editor]
- Toronto, Ontario, Canada
---
April 14, 2015
Q. Hi. I made an outhouse out of old barn wood. Well, I bought unfinished ceiling tiles for the roof and I want to know the fastest and best way to rust them.
Kelly James
- Tehachapi ,California USA
---
---
July 18, 2015
Q. Thanks for all the great tips! Can someone tell me if, after using one of these techniques to rust mild steel, if the poly clear coat sticks permanently to the now rusty steel? Meaning, does the oxidation/rust ultimately dislodge the clear coat and/or create flaking?

Any tips/experience would be great.

Thanks.
David Nielsen
- SLC, Utah, USA
---
---
January 12, 2018
Q. I too am interested in arresting existing rust without removing it AND without darkening its color. I'd like to do this on the outside of an old cast iron clawfoot tub (I like its current corroded appearance, just don't want the corrosion to continue).

The impression I get from this thread is that most of the ways of arresting the rust would also darken it.

And several people attempting protective clear coats seem to have had problems indicating that the rust process was not truly arrested -- I'm not clear whether these objects had continued exposure to water?

I'm wondering whether something like Stops Rust® Matte Clear Enamel Spray would work for me.

I'd greatly appreciate any further advice re: how to arrest rust without darkening it or otherwise changing its appearance!
Carolyn S
- Dallas, Texas, USA
---
January 2018
A. Hi Carolyn. It may be possible to not darken it, but I'm betting it's not easy. The uncoated rust is light in color because it's a fluff that diffuses the light. As soon as you coat it, it's not a fluff anymore :-(
Regards,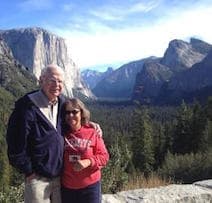 Ted Mooney, P.E. RET
finishing.com - Pine Beach, New Jersey
Aloha -- an idea worth spreading
---
---
March 5, 2018
Q. I'm also an artist and have used many of the approaches listed here with good success. Most have turned out quite brownish, though, and I was wondering if anyone can recommend an additive chemical or technique that will produce a much lighter yellowish to red orange rust more closely simulating the colors of Corten steel for example?
Alan Hingeveld
- Whittier, California USA
---
---
March 6, 2019
Q. We want to get some gates made that look old and rusty but don't stain our driveway. The rusting method is now fully understood (thanks to you all), however I'm struggling to know what to do to prevent the ongoing rusting and seal these large gates properly to stop further deterioration. Is the use of Polyurethane sealer the only way to do this? If so, will they need progressive treatments over the years or should the sealing with a couple of coats be lasting?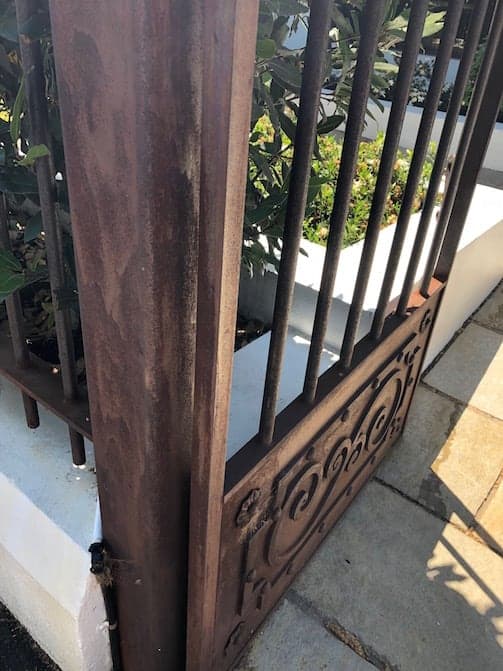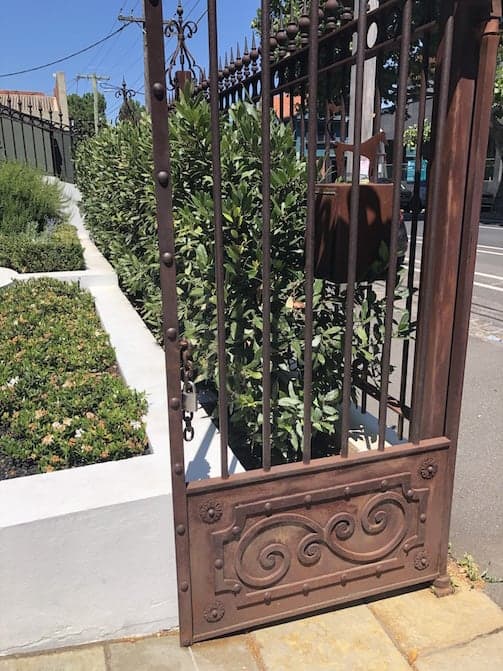 Appreciate any additional information you are able to provide regarding this. Cheers
Liz Green
Botany Bay Design Solutions - Blacktown, NSW, Australia
---
March 11, 2019

Now I understand why our faux rust prints are getting so popular is the last few years.
Ronald Zeeman
Coil Coating - Brampton, Ontario, Canada
---
April 2019
A. Hi Ronald. Indeed, trying to get real world objects to "rust" naturally, but into things of beauty with no imperfections, and then stay that way indefinitely in an outdoor environment, is a very tall order :-)
Regards,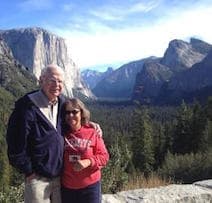 Ted Mooney, P.E. RET
finishing.com - Pine Beach, New Jersey
Aloha -- an idea worth spreading
---
---
February 25, 2020
Q. I need to make a cabinet from raw mild steel and then make it have heavy rust, as if it had been found on let's say an old ship for the sake of discussion. I will make it from probably 1/4" thick steel to allow for very heavy pitting, erosion, etc.. and of course I need to get it done asap. I've used muriatic acid from big box stores for removing rust from heavily rusted and pitted machinery old and I don't think it is strong enough. It would seem like something more along the the line of hydrochloric acid would be what I need. I know someone that has it for putting in cooling towers on large buildings. I thunk I saw a label on it that said it is 92%.
When I get it looking like I want, how do I make it stop permanently? It will be installed in an office with carpet.
Eric Fuller
Custom furniture and millwork - Tomball, Texas USA
---
February 2020
A. Hi Eric. Muriatic acid is hydrochloric acid, just not quite as purified, and yes, hydrochloric acid can be purchased in higher concentration than commercial muriatic acid is. However, I strongly doubt that muriatic acid is too weak for your needs.
The thing is: acid dissolves rust more readily than it dissolves raw steel. Muriatic or hydrochloric acid of any strength can be used to dissolve rust from steel. What you want to happen though is for the acid to dissolve some of the steel into it, and then dry out or become exhausted such that the dissolved steel cannot stay dissolved anymore but becomes rust.
So wash the steel or spritz it with muriatic acid (Remember how dangerous it can be to make an inhaleable or vision-destroying aerosol out of acid though!). After it dries, maybe out in the sun, rinse and repeat a couple more times. Then you can clearcoat it. But as you read earlier on this thread, trying to turn loose, fluffy, hygroscopic rust into a stable, adherent, and durable finish is quite a trick -- so don't ask me to guarantee it won't rub off onto that carpet.
Regards,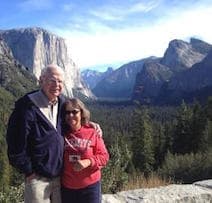 Ted Mooney, P.E. RET
finishing.com - Pine Beach, New Jersey
Aloha -- an idea worth spreading
---
February 25, 2020
Q. Thank you for the advice Ted. The machine parts I cleaned heavy rust off of were mainly table saw tops. Can't get the rust out of the pits by sanding it of course. I have no idea how long they stay looking like that because I cleaned them, put paste car wax on and sold them on complete table saws. I'll give your way a try. I'm looking for really, heavy pitting, like something that has been sitting in water for years. I saved the acid from a car battery once and it wasn't that strong. Guess it's diluted too much with water. Anything I can do to speed up the process or make it more degraded? Salt, bleach, etc... What will happen if I put some of that 92% hydrochloric on it? Is there something stronger to use? Sulfuric?
Eric Fuller
Custom furniture and millwork - Tomball, Texas USA
---
February 2020
A. Hi again. Muriatic/hydrochloric acid is 'stronger' than sulfuric acid in the sense that you are using it. I don't think you'll get deep pitting in a few minutes or a few hours no matter what you use because I don't know how you can direct the acid to selectively penetrate into little pit areas rather than dissolving the steel, but I suppose you could try little droplets of acid. Bleach is an alternate to acid, but don't mix them; it release dangerous chlorine gas. Muriatic acid is plenty dangerous for me, and I worked with it for 50 years, but if you insist on trying 92% HCl don't let me stop you :-)
Regards,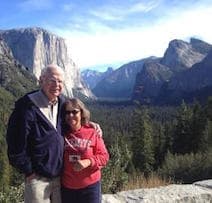 Ted Mooney, P.E. RET
finishing.com - Pine Beach, New Jersey
Aloha -- an idea worth spreading
---
February 26, 2020
Q. Yea I'm looking for more than an orange, surface rust like the people here with corrugated metal roofs. I read that nitric acid will dissolve steel and any rust on it. Sounds like I might have to do 2 treatments. One to get all over rust and a second spot treating for pitting, like you said. I might experiment with a piece doing something different. Before any rust accelerator (acid, whatever)using a stick welder set at high amperage, drag a 6011 rod back and forth across the surface. The spatter would melt small pits. Scrape off anything above the surface then make it rust.
Will it stop rusting as long as it's in a climate controlled area (and thoroughly sealed)? If Corten steel will rust, to a point, and then the rust basically seals the rust what's the difference? Metallurgy?
If I sandblast all parts before assembly will that help it to rust faster? Any ferrous metals I have sandblasted, if it will just get clear coat, I have to coat quickly because it starts to rust fast. Even after I clear coat it still gets a faint brownish tint. Doesn't stay looking like it just came out of the blast cabinet. I blast with 20-30 grit glass beads.
No matter what chemicals I use I assume the project needs to be rinsed well with water and dried well before applying sealer. Getting it out of every crack, so sealer will adhere, is tough. That's why I prefer not to use stripper for paints on metal or wood. Too hard to get all of the stripper and rinse agent out of small areas.
Eric Fuller
[returning]
Custom furniture and millwork - Tomball, Texas USA
---
April 11, 2020
Q. I mixed concentrated nitric acid (1 part) and muriatic acid (3 parts). I put 2 small pieces of hot rolled steel and one grade 8 bolt in it for 2 days. Of course the reaction was very active. Had to mix it in a glass container because I used a metal coffee can previously and it dissolved the can enough to make it leak. I had the can in a stainless steel pan in case the mixture overflowed. After 2 days the mixture was rust colored and there was quite a bit of sludge in the bottom. What is the sludge? Looks like too much to be the black coating you usually see on the outside of hot rolled steel. Is aqua regia useless after its reaction?
Eric Fuller
[returning]
- Tomball, Texas, USA
---
April 13, 2020
A. Steel is often called 'carbon steel' because it is an alloy of iron and up to 2.1% carbon. The precipitate is primarily carbon -- maybe with compounds of other alloying elements.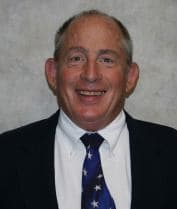 Tom Rochester
Plating Systems & Technologies, Inc.

Jackson, Michigan, USA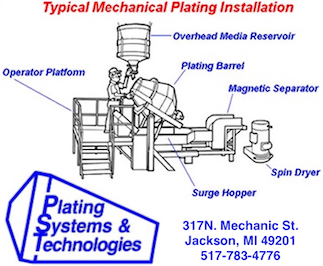 adv.