Live! From Pine Beach NJ: The world's most popular metal finishing website, and the internet's friendliest corner
topic 17438
Iridite 15 Magnesium Treatment turns black instead of brown
An ongoing discussion from 2002 through 2015 . . .
2002
Q. I am using a solution of Iridite 15 on Magnesium Castings. The majority have some corrosion as they are 1944 "vintage". The castings turn black instead of dark brown. I am wondering is this is normal, or if my methods need to be changed.
Thanks,
Jeremy Porter
- Chicago, Illinois, USA
---
---
Pretreat magnesium for epoxy bonding
2003
Q. I am looking for a chromate conversion coating for PURE magnesium. This to enhance bonding epoxy to it. I've been told that Chrome Manganese works well for mag alloys, but will not take on pure mag. Any suggestions?
Don Novkov
- Carlsbad, California, USA
---
2003
A. Two choices: Dow number 7, or Iridite 15. Both provide corrosion protection and good paint adhesion. Iridite 15 is easier to use and in my opinion gives the best results. It is a proprietary product sold by Macdermid. Dow 7 formula is published.
Don Baudrand
Consultant - Poulsbo, Washington
(Don is co-author of the
book
"Plating on Plastics"
)
----
Ed. note: Readers interested in Dow 7 might wish to review letter 14207, "Dow #7 /Dichromate treatment"
---
---
To minimize your searching efforts and to offer multiple viewpoints, we've combined some threads into the dialog you're viewing. Please forgive any resultant repetition or failures of chronological order.
---
---
Preparing magnesium for painting
2005
Q. We refurbish Aircraft. Some of the Beechcraft Airframes have magnesium flight controls. Currently, we are working on a piece from a 1957 model with widespread pitting that developed under the paint. Is there an acceptable method similar to the phosphoric etch process for aluminum that will clean out the pitting areas so the magnesium can be repainted?
James Barnhart
- Urbana, Ohio, United States
---
2005
A. The best way to prepare magnesium for painting is to use the process Iridite 15. The steps consist of an alkaline clean rinse and Conversion coat using Iridite 15. This is a proprietary product of Macdermid. There is another process developed by Dow. My experience is that is more difficult to control and produces inferior results to that of Iridite 15.
Don Baudrand
Consultant - Poulsbo, Washington
---
2005
A. I have followed correspondence in this site. In our opinion, the best way to protect magnesium structures from corrosion PERMANENTLY is to spray them with a particular aluminium alloy. The problems like the one above are then avoided.
Chris Wheatley
- Swansea, Wales, United Kingdom
---
---
Finishing of magnesium auto parts from the 1960s
2006
Q. I am looking for information on the proper restoration, (cleaning and chromating) of magnesium automobile parts that are aged from the 1960's. I believe it is one of the Dow processes with the yellow dichromate sealer. I am looking for someone who can either tell me straight up in a step by step process, or point me in the direction of the proper books to read. Any help would be greatly appreciated and get my project done quicker. Thanks in advance for any help.
Vaughn M Bright
Metalfinisher - Virden, Illinois, USA
---
2006
A. Try to find old Fishlock's Book on Metal Colouring-up to today really best book on that subject. Hope it helps and good luck!
Goran Budija
- Zagreb, Croatia
---
2006
A. See www.finishing.com/faqs/magnesium.shtml and download Mil-M-3171 [link by ed. to spec at TechStreet].

I suggest the MIL-M-3171C Type VI process (Dow #19). Simple, uses the least hex-Cr, doesn't attack the metal or require heating or anodizing equipment, and can be brushed on. For durability, coat with lacquer. Iridite 15 (MIL-M-3171C Type VIII) may still be available from Macdermid [found an MSDS dated 1/30/2004]. Similar, but reportedly gives better long-term protection.


These hazardous chemicals require careful handling, use, storage, record keeping, wastewater treatment, disposal, and government permits. Work with a local metal finisher already doing hex-Cr processes.
'Magnesium Finishing,' a 134-138 page booklet, was published by Dow Chemical in the 1950s & 1960s. The 1955 edn. only goes up to Dow process #18 while the 1963 edn. goes to #23. Each omits several less-used processes. The Electroplating Engineering Handbook, 4th Edn. (1986), pages 410-419, gives a condensed version of the same information
=>
Ken Vlach
- Goleta, California
Finishing.com honored Ken for his countless carefully
researched responses. He passed away May 14, 2015.
Rest in peace, Ken. Thank you for your hard work
which the finishing world continues to benefit from.
---
---
Need chemicals and equipment for Conversion Coating of Magnesium
2001
RFQ: We need a coating line for magnesium housing of notebook computers.
You are appreciated if you could help us. Thanks.
Lan Minguo
development company - China
---
2002
RFQ: Is Iridite 15 and ARP No. 2 available (in South Africa)?
I need the chemicals to do some dichromate plating on magnesium components. Please let me know who is the suppliers of the chemicals with technical data sheets.
It would be appreciated.
Thanks,
Chris V
[last name deleted for privacy by Editor]
- Pretoria, South Africa
---
August 31, 2008
A. Hi, Chris. Macdermid is the supplier of Iridite. ARP is the name of several plating jobshops and several plating chemical distribution companies, but I'm not familiar with "ARP no. 2".
Copies of the Dow handbook on Magnesium Finishing are sometimes available by following this link =>
and should give you food for thought for alternatives if you can't find exactly what you seek.
Good luck.
Regards,
Ted Mooney, P.E.
finishing.com
Pine Beach, New Jersey
We need "Aloha" now more than ever
---
November 3, 2015
A. I have a repair manual that indicates ARP #2 is a wetting agent used with Iridite 15.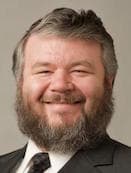 Kirby Wilkerson
- Bristow, Oklahoma, USA
---
2006
RFQ: WE ARE INTERESTED IN SOME PRODUCTS:
IRIDITE 15 X 25 K
ARP No. 2 X 10 GLN.
BARRET SNAP (13411) X 25 KILOGRAMS.
METEX STRIP AID X 50 K.
KENVERT N°11 X 20 GLN.
PLEASE WE NEED A QUOTATION OF THESE PRODUCTS.

THANK YOU,
LUIS O
[last name deleted for privacy by Editor]
CHEMICAL PRODUCTS - LIMA, PERU
----
Ed. note: Current RFQs for process chemicals are now found on our "Looking for a Product or Service for our Finishing Shop" page.


If you have a question in mind which seems off topic, please Search the Site