Where the world gathers for
plating, anodizing, & finishing Q&As since 1989
-----
Best electrically conductive plating for mild steel?
2002
Q. Is chrome plated mild steel electrically conductive?
What is the best solution for a corrosive resistant, electrically conductive coating for mild steel plates 3/16" thick? Thank You for your help in this matter.
Keith E. Coleman
- Peoria, Illinois, USA
---
2002
A.
1st Q: Yes.

2nd Q: It depends on what you understand for "best solution" and what type of corrosive environment. Best means longer lasting, cheapest, better conductivity or what? Environment is acid, alkaline, oxidizing, reducing, hot? Solution could go from plating of gold, platinum, palladium, silver, copper, chrome, brass, nickel, zinc, cadmium, a combination of some of them or a total change to a different solid unplated material.
Guillermo Marrufo
Monterrey, NL, Mexico
2002
A. Yes, it is electrically conductive, Keith. Remember that "chrome plated" usually actually means nickel plated with a flash of chrome plating, though.
You haven't offered enough parameters yet for people to be able to narrow the list down to one recommended type of plating though because almost all platings are corrosion resistant and electrically conductive. Please try to explain the particulars of your situation especially what the component is. Good luck.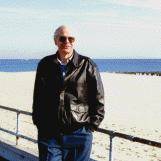 Ted Mooney
, P.E.
Striving to live Aloha
finishing.com - Pine Beach, New Jersey
---
July 24, 2011
Q. Do you mean that when we mention "Chrome plating" there is only less of chrome and maximum of Nickel? What is the percentage of chrome? Is Chrome plating best for steel having 0.1 carbon ?
Davis Oswald
- Bhiwandi, India
---
July 24, 2011
A. Hi, Davis. When people say "chrome plating" they most often mean decorative nickel-chrome plating: several heavy layers of nickel plating, followed by a thin flash of chrome plating. The nickel plating might be about 0.001" thick and the chrome about 0.000030" -- so the chrome might be something like 3% of the plating weight, maybe less. But sometimes chrome plating means just chrome. Please see our FAQ, "Introduction to Chrome Plating" for a full understanding..
High quality nickel-chrome plating can be a fine, premium, finish for steel -- as seen on truck bumpers and automobile grills. Nickel-chrome plating is certainly suitable for low carbon steel, but as Guillermo noted, there is no way to name the "best" plating without first deciding what the exact requirements are. He gave a list of electrically conductive, corrosion resistant, potential plating materials -- to which we could add tin, electroless nickel, rhodium, iron, white bronze, and probably a few others. They would not all be in use if one was "better" than the others. What is the component in question and what kind of environment does it see? Thanks.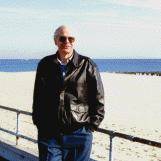 Ted Mooney
, P.E.
Striving to live Aloha
finishing.com - Pine Beach, New Jersey
---
---
July 21, 2012
Q. I have heard replacement of silver plating with white bronze plating. My concern is how is the electrical conductivity of white bronze compared to silver and can white bronze be used for electrical transmission components, especially high voltage?
KETAN BC
energy - India
A. Hi Ketan. White bronze plating is certainly not a substitute for silver plating for electrical transmission.
Regards,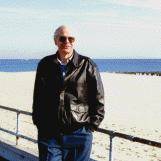 Ted Mooney
, P.E.
Striving to live Aloha
finishing.com - Pine Beach, New Jersey
---
March 2, 2013
Q. Which is the best material having high conductivity used for Mild steel plating??
ANKIT GARACH
- Ahmedabad, Gujarat, India
---
March 5, 2013
A. Hi Ankit. Gold plating will have the best surface conductivity as it is a precious metal and therefore will not have an oxidation/tarnish layer on it. But asking for the "best" plating without a tight list of parameters is getting a bit silly :-( We wouldn't have dozens or hundreds of choices of platings if one was "better" in all situations.
Regards,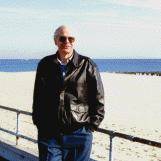 Ted Mooney
, P.E.
Striving to live Aloha
finishing.com - Pine Beach, New Jersey
---
March 8, 2013
Q. Is gold plating better than pure copper plating and which is best plating that will be preferable ... by considering all aspects of cost and availability?
ANKIT GARACH
[returning]
- Ahmedabad, Gujarat, India
March 2013
A. Hi Ankit. Gold plating is "better" than copper. The tiny low voltage digital signal-carrying connectors on smart phones and electronics are always gold plated; they simply don't work if copper plated.
But gold is 5000X as costly as copper, so how would you like people to consider "all aspects of cost and availability" -- the questions are just getting silly :-)
Such discussions really cannot be continued in the abstract. When you are able to tell us about the size and type of part, the environment it will see, why you want to plate it, and the production volume we can probably help you choose an appropriate plating material. Good luck!
Regards,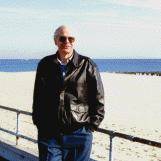 Ted Mooney
, P.E.
Striving to live Aloha
finishing.com - Pine Beach, New Jersey
---
March 2, 2015
Q. WHICH IS HAVING BETTER ELECTRICAL RESISTIVITY, COPPER OR MILD STEEL? HOW AND WHY??
SHINUZ SHARAF
AUTOMOBILE INDUSTRY - Bangalore, KARNATAKA, INDIA
---
March 2015
A. Hi Shinuz. Copper is about 10X as conductive as steel, and resistivity is the inverse of conductivity, so the resistivity of steel is about 10X the resistivity of copper. "Why" is a difficult question which requires a deeper understanding of molecular chemistry than I possess, but the "free electrons" of copper are "more free" to travel and thus conduct current. Good luck.
Regards,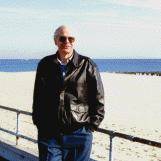 Ted Mooney
, P.E.
Striving to live Aloha
finishing.com - Pine Beach, New Jersey
---
---
August 5, 2019
Q. Hello. I am wanting to plate some 1020 grade mild steel magnetic pole pieces in an audio component. I want a highly electrically conductive plating on the steel. The environment will not be anything other than exposure to air, and exposure to breath (it is a microphone). I would prefer the plating has very high resistance to tarnishing over time for cosmetic reasons. The higher the electrical conductivity, the better, within the constraints of not tarnishing over time.
Hassan Hodgkinson
Audio product development - Perth, WA, Australia
---
October 2019
A. Hi Hassan. Gold plating is usually best for the most challenging applications due to its freedom from tarnishing and consequent very low surface resistance ... but it's very expensive, so nickel or tin plating are frequently used in electrical/electronic applications. Nickel-chrome plating may be very good for cosmetics.
Regards,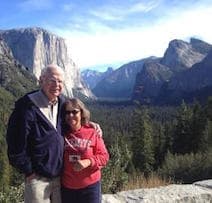 Ted Mooney
, P.E. RET
Striving to live Aloha
finishing.com - Pine Beach, New Jersey
---
---
November 24, 2020
Q. Hi! I'm an engineer at [deleted by editor], a manufacturer of rodent control products.

We're working on an electronic mouse trap where we need the metal parts of the trap to have an electrically conductive surface. They're made out of mild steel and therefore already conductive, but we need to coat them for corrosion resistance.

There is some friction between parts as the bail pivots to perform the action of the trap.

For aesthetics, we'd like them to be black.

Our initial approach was black zinc chromate, but it's giving us fits. We can't get consistently low surface resistance from our suppliers, and we also suspect that the resistance is drastically increasing with time through some sort of chemical process.

We need less than 5 Ohms total resistance between metal parts and between the metal parts and a spring-loaded contact.

One option would be to go to stainless steel for the base material with no coating, but we're saving that for a last resort because of cost and aesthetics.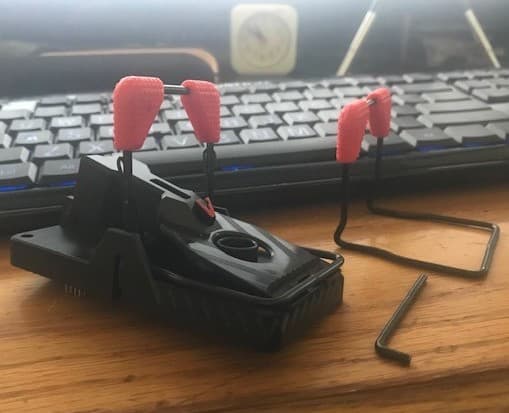 Pete Koziar
- Lancaster Pennsylvania
---
November 2020
A. Hi Pete. It often happens with this forum that someone "from corporate or legal" sees a thread with the company name on it and demands that it be removed, which ends up disenfranchising the generous readers who responded ... so I've taken the liberty of editing out your corporation and division name before we begin :-)
There are a few reasons why black zinc may not be ideal. First, unlike the old days when chromates were chromates, these days they are usually a trivalent chromate followed by a topcoat which may not be very conductive. Second, chromate conversion coatings are a dried gel which sometimes may not be ideal for moving parts. Third, zinc is known for voluminous and sticky corrosion products. Overall, while black zinc is a good finish for a lot of things, I'd probably concur that it might not be ideal for you.
But you still have many choices. Nickel plating is high conductivity and probably ideal (just make sure it's thick enough to give good corrosion resistance); a black nickel topcoat on it will reduce the conductivity but I'm not sure by how much. So I'd plan on finding a plating shop which offers black nickel as an option on top of their nickel plating and testing whether the blackening will be okay. Nickel is more costly than zinc but is not a truly expensive finish.
Luck & Regards,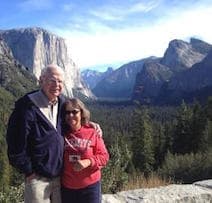 Ted Mooney
, P.E. RET
Striving to live Aloha
finishing.com - Pine Beach, New Jersey