Where the world gathers for
plating, anodizing, & finishing Q&As since 1989
"Procedures for Pickling and passivation of carbon steel pipe"
-----
Q. Please outline procedures for pickling, passivation and neutralization of carbon steel pipes for hydraulic systems. Particularly interested in procedures which may be used at job site. Please provide outline of advantages and disadvantages between recirculation pickling and immersion pickling. Thank you.
Wayne Raymond Mader
- Belo Horizonte, Minas Gerais, Brazil
2002
A. How big is your piping system? In most industrial applications (hundreds to thousands of gallons), pre-operational cleaning specifications for carbon steel pipe call for a pre-cleaning with a caustic degreaser for oils followed by an acid recirculation for the rust. Fairly high flow rates are usually specified in order to create some velocity as the solution travels the pipe. This creates a flushing action.
I have heard that some companies also have their workers hit the pipe with a heavy sledge hammer all along the run of the pipe in order to break loose any particles which might still be lightly adhered to the pipe walls. It seems to me a sewerjet/ line mole would do just as good.
I like the idea of a fill/soak application but it must be followed by some sort of agitation in order to break loose all particles of rust as well as flush out any debris. In the industrial market, you may find anything from sand to cigarette butts, paper clips and metal shavings. Some of the "junk" can be heavy and therefore require some pressure to move it along the pipe to the end.
My favorite chemical approach is citric acid blends. Sure, they are slower but they are so safe. Heat and time really help the performance of citric acid.
Titration would track the iron levels in the acid to know if more acid or recirculation time is needed. After the cleaning, the pipe is thoroughly rinsed, sometimes with a neutralizer to bring the pH above 8. Then, the pipe is filled with fresh hydraulic fluid.
This hydraulic fluid is circulated through a portable filtration system, first to catch any residual water and second to trap various levels of particulate. It may start at 25 micron, then work down to 10 micron, 5 micron and sometimes as low as 1 micron absolute. The hydraulic oil is tested with a particle counter to make sure the system is free of particulates.
I know this is a bit vague but most engineering companies have their own specifications. They haven't changed much in decades.
Good luck on your project.
Todd Turner
- Monroe, Louisiana
---
Q. Hi
In my company we are making new descaling system with 240 bars pressure. We got pipes with rust and should we make pickling before use of these pipes. Please give some experience for pickling and flushing of new pipe systems.
Please ask if you need additional information to help me
Thanks in advance
Kostov Ljupco
- Skopje, Macedonia
November 30, 2008
A. It is a must to pickle carbon steel tubes before either painting or any further plating to get better and smooth surface finish.
Simply dipping the pipe in a FRP tank with HCl and then rinsing it with fresh water can do some good.
Dhiren Saini
- Bangalore, India
---
Q. Hi.
We have power system with stainless steel. We want to do pickling of ss pipes. So what chemical you suggest to do pickling and also tell me the methods.
kg saravanan
chief executive - Chennai , India
June 30, 2009
---
"Pickling of Stainless Steel"
from Abe Books
or

Affil. Link
Your purchases make finishing.com possible
A. Hi, Cousin KG. Explaining the methods would take many pages. Although anyone is welcome to try to answer you, I don't think that the people who know those methods will do that.
My suggestion at this point, therefore, is to consider retaining a service to do it on-site, and watch and learn so that you can decide whether it is safe and practical for you to do it yourself next time. Good luck and sorry I don't have a better answer!
Regards,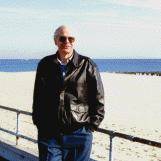 Ted Mooney
, P.E.
Striving to live Aloha
finishing.com - Pine Beach, New Jersey
---
A. A reminder that when doing any pickling of new piping systems, if the lines are to remain static for any length of time prior to commissioning, an inert gas blanket (most commonly nitrogen) should be considered as rust will start to form immediately when exposed to the atmosphere.
Allan Terplawy
- Edmonton, Alberta Canada
February 24, 2011
---
Q. I have carbon steel pipes job for pickling; can you suggest me which chemical is to be used for cleaning; company suggests to use DM water for cleaning, so please give me the right chemical and procedure of carbon steel pipe pickling.
regards

Anil Jain
- Surat, Gujrat, India
April 23, 2013
A. Hi Anil. Your customer has asked you to clean the pipes with DM water (this is an ineffective cleaner) and then pickle them . . . but they have given you no specifications whatsoever as to what they mean by pickling, what to pickle them with, how they will judge if they are properly or improperly pickled, nor anything about a post treatment to prevent flash rusting? This is a surefire recipe for a contract dispute; you simply cannot proceed that way.
They must give you specifications for exactly what they want you to do. If they are not technically competent to do that, then you must write up a detailed specification of exactly what service you will deliver to them, including how you two will agree whether the job is properly done. Good luck!
Regards,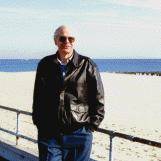 Ted Mooney
, P.E.
Striving to live Aloha
finishing.com - Pine Beach, New Jersey
---
---
Q. I am in this business for last 35 years and at site we do piping more than 10000 inch meter CS piping and size up to 250 NB and I've seen many processes for pickling, flushing. But so far I am not satisfied with result nor could stick to or derive any specific process. Maybe equipment and systems for pickling and flushing are not available in INDIA? I want to jump into this business but only with the interest of improving system health. Please let me have your opinion on a online/offline degreasing, pickling, neutralization, cleaning and flushing system for piping from 6 mm OD to 250 NB, with each one more than 4000 meters in length at one place. I would like to be given details on pump capacity, type of pumps and filters, pickling acid combination details, neutralization intake details, flushing pumps and velocity, time period and other precautions while undertaking this process.
Regards
RAGHUNANDAN VAIDYA
HYDRAULIC, LUB PIPING IN STEEL PLANT AND SHIPPING - MUMBAI, Maharashtra, India
May 27, 2013
---
---
A. I have carbon steel pipes job for pickling and passivation; can you suggest me which chemical is to be used for cleaning; so please give me the right chemical and procedure of carbon steel pipe pickling.
Regards
sanjay gupta
Shree Ganesh Engineering - Faridabd, Haryana, India
November 16, 2019
A. Hi cousin Sanjay. Cleaning is done with hot solutions based on sodium hydroxide and detergent; pickling is done with cold HCl, probably with proprietary inhibitors; 'passivation' is more or less meaningless as a description of a pretreatment for carbon steel. Your question was answered here by Todd, 17 years ago. Please try your best to frame your question in terms of requesting clarification of the specific points he offered. Thanks!

Also please note that either you or your customer must reference specifications -- you cannot sign off on contracts based on vague concepts like 'passivation' of carbon steel. Exactly what do you mean by 'passivation' -- how will you and your customer verify that the carbon steel has been 'passivated' and you have fulfilled the contract? What happens if your customer's customer installs this pipe and then says "Whoa! This whole system doesn't seem to be properly passivated!"? Please agree on specifications before you start ... it isn't that hard; if your customer has offered none, all you have to do is include specification numbers in your acceptance, and if you can't find good ones, you can write your own. SSPC SP 8 is a good starting point for an internal specification for pickling, but it remains highly debatable what 'passivation' even means with regard to carbon steel. Good luck.
Regards,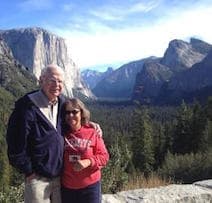 Ted Mooney
, P.E. RET
Striving to live Aloha
finishing.com - Pine Beach, New Jersey