Where the world gathers for
plating, anodizing, & finishing Q&As since 1989
-----
Sudden Salt Spray Failures
2002
Chromate Conversion Coating Salt Spray Failure
Recently received notification from an outside laboratory that All our salt spray samples for conversion coating failed. There was a note on the bottom of the test report that their salt spray chamber lost power for 24 hours during our test. Could this be the cause of our failure or should I be looking elsewhere. We have been passing fine before this.
Ray Handwerker
- Bensalem, Pennsylvania, USA
---
2002
Hi Ray,
Your question lacks specifics (e.g., you don't really define failure for your test), so any answer you get here may not necessarily address the problem. The fact that the cabinet was off for 24 hr is not a good sign. I will assume that the cabinet has run almost continuously in previous tests. Is it the cause of the problem? Hard to say, but it is a culprit. Check my reply to letter #17172 for hints on where to start looking for clues on the pretreatment and painting side of the equation.
George Gorecki
- Naperville, Illinois
---
2002
Ray - It's hard to say whether 24 hours w/o power would make a difference without knowing the total length of the test. The most important question is...Did the lab add another 24 hours to the end or just leave the samples in the chamber?
Cynthia L. Meade
- Sylvania, Ohio, USA
---
2002
No one could state that your parts failed. The test conditions are clearly specified: collection rates, degree of angle, temperature, etc. Certainly the lab violated the temperature and collection rates and a host of other conditions during the time the cabinet lost power. One thing I'd suspect is that when the temperature of the cabinet started to drop, the corrosive 5% salt solution condensed directly on the panels. This would be far more corrosive then the salt spray alone. I'd go back to the lab and insist that they re-do the test for free! Your entitled to it!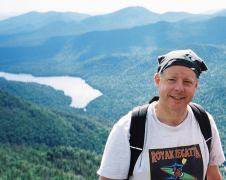 Milt Stevenson, Jr.
Anoplate Corporation

Syracuse, New York
---
2002
Hi Ray,
Since this incident is so 'sudden', I can't tell if your test is failed. Like others, I'd suggest you could discuss with the lab personnel what happened during the power failure-resume interval. My application (proposed by JIS) is SST shall be carried out through CONTINUOUS time (24, 48, 100, 200 hrs). Sometimes, machine breaks down/maintenance, run out of DI water supply or power failure. We will retest the samples, and this always happened when we're undergoing the 200 hrs SST.
To share with you guys
According to Robert Baboian:
"The salt spray fog test, when it's used properly, is one of the most valuable corrosion tests in the world. It has impacted all industries. It has been very valuable in terms of quality control and comparative behavior materials and that's in all walks of life: in the automotive, aircraft and compliance industries, in transportation and infrastructure. Paint coatings are used in all of these industries."
"The test is used widely for paint systems. When it's used properly, for quality control or comparing behavior of materials, it is extremely valuable. For example, cyclic tests that are used now in various industries incorporate the use of ASTM B117 [affil link] . These tests are extremely valuable because they more closely duplicate what happens in service."
Seems like there are many critical parameters to be properly controlled in order to obtain reliable SST result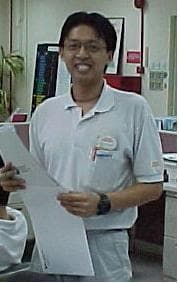 Chee Hong, Lee
- Singapore
---
2003
Salt spray tests do a great job of predicting how materials will react in a salt spray test :-)
Nosmo King
- Honolulu, Hawaii, USA