Where the world gathers for
plating, anodizing, & finishing Q&As since 1989
-----
Electropolishing of stainless steel and aluminum
2002
Dear Sir,
Could any one tell me are there any electropolishing formulas to electropolish stainless steel? Is it possible if I use copper as a specimen holder material for electropolishing stainless steel? Would you have any suggestion? How to calculate the time for electropolishing a stainless steel specimen? Is it the same with plating technique but in reverse direction process?
Your help would be appreciated,
Brian Kelley
- Brisbane, QLD, Australia
---
2002
Most of the "must have" books have a chapter on electropolishing, Brian -- including the Metal Finishing Guidebook, and ASM Metals Handbook Volume 5. Very good coverage is in the Electroplating Engineering Handbook; it's well worth reading.
Yes, in general, copper can be used as the racking material
Yes it's the reverse polarity of electroplating; but most sciences, including electropolishing, are not nearly as simple in practice as their most simplistic definition :-)
Good luck.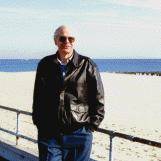 Ted Mooney
, P.E.
Striving to live Aloha
finishing.com - Pine Beach, New Jersey
---
2002
Dear Ted,
Thanks for your reply. I would like to electropolish the stainless steel and aluminum alloy specimen, what type of material for cathode would you suggest me to use? Could you give some explanation for that? Can I use aluminum as a cathode? Do cathode materials depend on the metals being polished or electrolyte?
Your help would be appreciated
Regards,
Brian
Brian Kelley
- Brisbane
---
++
I seriously doubt that you can electropolish the stainless steel and the aluminum in the same bath, Brian. Sorry.
The cathodes have to be of a material which will not dissolve in the electrolyte that you choose.
Please try to get hold of one of the books mentioned, preferably the Electroplating Engineering Handbook, then follow up with any questions that it did not answer. That book takes about 20 pages of principles, calculations, instruction and caveats for a simple basic introduction to electropolishing, and unfortunately I can't explain it in less. Please start with one of those books. Good luck!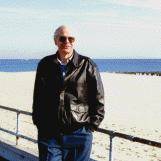 Ted Mooney
, P.E.
Striving to live Aloha
finishing.com - Pine Beach, New Jersey
---
2002
We have a long history of processing multi-alloy assemblies, including stainless/aluminum. I can say that chemistry is critical here. Most people process 300 series stainless only, because it is easy.
You can use copper or nearly any other conductive racking material. Just keep in mind that the materials are dissolved along with the subject part, unless coated for protection.
If the quantity of parts involved are less than 100,000, you may be better off sending the job to a specialist rather than trying to re-create decades of hands-on experience.
David Pokvitis
- Chicago, Illinois
---
March 12, 2010
I've had much success electropolishing grades 304 & 316 stainless steel with the following electrolyte solution:
480 ml Phosphoric acid 85% ortho,
120 ml Acetic acid 99.9% glacial,
400 ml Distilled water.

I only mix when required, so I'm unsure whether this solution will keep on the shelf. Some heat is generated when combining the acids.

Be sure to read MSDS for each product, and use appropriate personal safety equipment!
Stewey Fergusson
architectural handrails - Brisbane, Qld, Australia