Where the world gathers for
plating, anodizing, & finishing Q&As since 1989
-----
440A vs 440C vs other choices for knife
2002
Q. I have heard some disparaging remarks concerning 440A stainless steel, as compared to 440C,with regard to knifemaking. The SOG Navy Seal knife was tested against most major manufactures of this type of all-around "combat" and/or "survival" knife and chosen above all others. This knife is, of course, made from 440A.
Now I'm not saying this isn't a good knife, I'm merely wondering if the choice was made more on a typical government "point" system rather than a practical reliability factor (I know this is how the Beretta pistol finished first, in Army tests, against, IMHO, better sidearms). I wondering if the corrosion resistance of this 440A gave it an edge over virtually identical knives made from 440C as well as well respected knives made by a well known companies, of , for instance, Carbon V (don't know the technical name) , and numerous others? I know a little about this subject but would be very interested to know the opinions of "metal" oriented folks, rather than purely "knife" oriented folks. Thanks, John
John Dunn
- boise, Idaho usa
---
2002
A. John, I'd consider the corrosion resistance of 440A and 440C to be so close as to be equal. The difference between these two grades is in hardness and ductility, due to the higher carbon content of the 440C. So 440C is harder, but less able to resist an impact or bending load: which you'd expect from a harder metal.

Lee Gearhart
metallurgist - E. Aurora, New York
---
June 12, 2009
A. I am certainly no expert in metallurgy. I'm just speaking from a consumer standpoint. I just received my HK (Benchmade) 14100 fixed blade in the mail today. It is made of 440C. It was fairly dull which is quite a surprise coming from Benchmade. I am having a difficult time getting a very sharp edge. On the other hand, I own a Kershaw 1550 tactical folder with a 440A blade. It is probably my favorite knife. It has an excellent blade retention and is very simple to sharpen. Matter of fact... It is the only blade I have that can even come close to the sharpness of my Damascus blade in which I've seen razors duller.
Mark Crowder
- Atlanta, Georgia, USA
---
January 19, 2011
Q. My question specifically concerns the steel used in Cutco knives and in them, which as I understand is 440A. I am interested in a professional metallurgist's opinion on this matter. Perhaps 440A is not the worst steel out there. As I understand, it has decent corrosion resistance, easy to sharpen, and due to its soft-ish character, is more impact resistant as well. However, as a knife steel, I do not believe it will hold an edge for half as long as Aus 8A, let alone 154CM or VG-10. Isn't 440A a fairly inexpensive steel? I've heard claims by reps that 440A is the 3rd best steel out there for knives. Also, could you tell me about the practical differences between the steels mentioned above, and if my impressions of them are incorrect.
Paul Yoshida
amateur cutlery enthusiast - Cincinnati, Ohio
---
January 7, 2012
Dear Paul,

I am a Cutco enthusiast and sales representative. I unfortunately am not a metallurgist, however, 440A is only one feature of Cutco. Keep in mind that the handles are made of thermoresin, which costs a lot more than wood or plastic. Also, Cutco is guaranteed forever, and hand crafted in America.
Todd Taylor
- Ormond Beach, Florida
---
January 8, 2012
This forum is for technical discussions; we don't do brand comparisons and testimonials here. The forum is semi-anonymous, so you can't trust testimonials or slams anyway. Word-of-mouth from trusted friends, and reviews by testing organizations like Consumer Reports are better. But if you want consumer input on brands anyway, please follow the link to the Amazon reviews .


Regards,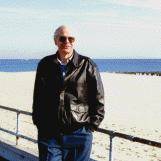 Ted Mooney
, P.E.
Striving to live Aloha
finishing.com - Pine Beach, New Jersey
---
November 16, 2017
A. I'll try to answer your Cutco question the best I can without sounding like a shill. I'm by no means a metallurgist, but having had the opportunity to tour the factory I got to see a lot of the ins & outs of how Cutco is made. There is no catchall perfect steel. 440A is good for kitchen knives, but nfg for survival knives. The stain resistance and ease of sharping are the primary reasons they chose 440A. With the forever guarantee the company carries it's important they have an easily sharpened steel. Harder steel means they go through grinders faster, and industrial diamond grinders are NOT cheap. There's just no way Cutco could use something like D2 or Sv30 and turn a profit without charging an arm & a leg for their product. And the heat treating is what makes or breaks a steel. My Cutco knife holds an edge better than my Wal-mart knife, despite both being 440A. NTM, trying to sharpen my Walmart knife is like trying to sharpen a graham cracker. Long story short it all comes down to what the steel is being used for and how much you're willing to pay.
Nate Bratton
- Cleveland, Ohio
---
September 4, 2015
A. 440c, 420 high carbon. No matter the metal, actual durability, hardness and longevity has everything to do with the handling of the metal. Sv30 is no better than 440A if tempering is not done properly. This is one of the major differences between knives -- more than the metal labeled as material used.
I make knives and test some for other makers (real world use). I can Rockwell test but that is just one of many factors. Some 64Rc is not as good as knives with 54Rc (my opinion from use). Metal handling during shaping and tempering makes or breaks a blade. Spend a day with a master knife maker and a full fledged metallurgist. Way more complicated than, "is this one better than that one".
Too hard, and chip in field too hard to dress then; softer does not chip as easily and can be dressed well enough to continue using while still in the field and soon. My things to take into consideration for each individual. Which is your favorite I may have no use for because of how I use, etc.
Tony Lilley
Welder, custom writing INSTRUMENT CRAFTSMAN - Doniphan, Missouri, USA