World's #1 finishing resource since 1989
No login needed: Chime right in
topic 1781
Removing powder coating from magnesium
1998
How could one remove the powder coating from the surface of a magnesium wheel in order to polish the wheel? Any ideas? Also, would this be detrimental in any way to the performance of a racing wheel.
John Hubbs
College Station, Texas
---
1998
For your purposes, it sounds like the best course of action is to find someplace that does plastic media plating. They can remove the coating without damaging the magnesium and will do them one at a time. Also plastic media will not roughen the surface any further, important since you want to polish it later. Other chemical means or mechanicals could either harm the piece or roughen the surface.


Craig Burkart
- Naperville, Illinois
---
Polishing of magnesium may reduce fatigue life
1998
In an item published in MF October 1998 John Hubbs asked about removing powder coating from a magnesium wheel in order to polish the wheel. While the responses addressed the coating part, he also asked whether this would be detrimental to the wheel's performance, and this was not addressed.
In general, the surface of a casting is its soundest part. Any gases are generally forced in by the decrease in solubility of the gases, moving the porosity to the inside. Removing the surface of a casting may actually result in a decrease in fatigue strength, even though a smoother surface and possible reduction in stress raisers would make you think the opposite is occurring. Depending on the casting design (admittedly outside MF's scope) a surface also may be under compressive stress, and the loss of the surface layer may result in a less beneficial stress state.
Also, careful control of the polishing process to reduce overheating and smearing is necessary, otherwise residual tensile stressed may be induced.
Overall, polishing may be as harmful to a moving part as chrome plating, which can add residual tensile stress as well as microcracks to initiate fatigue failure. "Show" in part appearance does not always correlate with "go" in performance.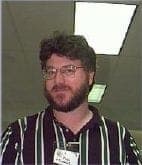 Tibbals, Paul
PG&E Metallurgy/Corrosion group, San Ramon, California
My opinions are not related to nor a statement of my employer's.