World's #1 finishing resource since 1989
No login needed: Chime right in
topic 1758
Sulfate mystery
1998
DEAR SIR
We have started a new nickel chrome facility.
to start with I added required sulfuric acid to make the required ratio of 200:1 but I found in the lab that it is nearly 340:1 and showing just half the sulfate addition. I could not understand where I am loosing my sulfate. My supplier has given the explaination that I have lost it as lead sulfate at lead anodes ( they are not new) and some of the sulfate has settled down on the walls of the tank which is a brand new pvc lining.
I don't agree with explanation as I have started several new chrome bath in hard chrome with new lining etc. but never observed such a amazing results.
One more thing here; initially I started with gradual addition of sulfate and the results were matching with theoritical values but after 2-3 days of trials the sulfate reduced drastically but the parts are coming fine still may be because of 65 ppm chloride content in my chrome bath.
Here I would like to point out that this paarticular bath had 200 ppm of chloride in the begining which I removed by hcd at anode and subsequent addition of 5 lbs of silver oxide.
please suggest me where I lost my sulfate and for how long this trend would be continued.
yours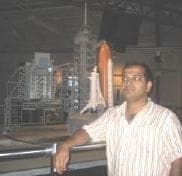 Hemant Kumar
- Florida, USA
---
1998
Interesting problem! It sounds like your chromium solution may not have been a brand new make up. This supposition is based on the fact that you had high chloride contamination.
If your solution came from another plating facility, knowing its history would be very helpful.
For example, if it had been an SRHS chromium (self regulating, high speed), the solution could be over suppressed. SRHS chromium solutions contained ingredients that helped control the sulfate and secondary catalyst if they started to get too high. These special ingredients would actually cause the sulfate to precipitate if it got out of range. If the sulfate got too low, it would allow the sulfate to come back into solution -- thus the "SR" part of the name.
If however excessive amounts of these special ingredients got into the solution, the sulfate content of the solution would be suppressed to a level below where acceptable work could be plated. To correct the condition, we would have to keep adding sulfate until we had consumed the excess special goodie.
This is one of a few scenarios that could be causing your problem. The important point is that if your solution came from another shop, you should investigate it's history, as it may point to the answer.
If its a new make up, that presents a more interesting problem.
Regards

Ken Lemke
Burlington, Ontario, Canada