World's #1 finishing resource since 1989
No login needed: Chime right in
topic 1232
Chrome plating is Burning
1998
I am having a problem with burning in a hex chrome plating bath. The parts are nickel plated, double rinse, 10% sulfuric dip, double rinse, then chromed.
If the sulfuric dip is eliminated the parts plate ok.
If the parts are given a Woods (nickel) strike or muriatic dip after nickel the parts plate good, but I don't want to drag chlorides into the chrome.
The sulfuric has been changed both in the tank, and a new bath in a new tank (in case the tanks walls were being leached).
The burning started overnight, it wasn't gradual.
The chrome was analyzed and brought up to specs.
The burning can be buffed out, but it is hard.
There are two isolated nickel baths with separate rectifiers, and both produce the same effect when chromed, so I don't think it is the nickel.
If anyone has any ideas they would be appreciated.
Also, what is the best analysis for chlorides in a chrome solution?
Chris Shea
Practical Applications
---
1998
Whitewashing might be also be caused by high organics in the nickel bath, high ripple in the chrome rectifier, undercatalyzed chrome. Have you checked the throwing power of the chrome? Plate a duplicell nickel, rinse, then chrome Hull Cell, 5 amperes, 1 minute. If you are getting 90 mm coverage, or if you get whitewashing in the panel, that might help point out the problem.
In an indexing automatic machine, bipolarity between the first and second station in the chrome can passivate the nickel plate. Does the whitewashing appear in a certain section of each rack, like the leading or trailing edge? High fume suppressant can cause whitewashing. Is the chrome solution at the proper temperature?
See The Burn That Burns, by V.E. Guernsey, Products Finishing, November 1978.
Analysis of chloride in chrome bath
Take 5 ml sample of bath
Add 150 ml DI water
Add approximately 0.5 ml AgNO3 (0.1 Normal), turbidity will form if chloride is present
Titrate with mercuric nitrate solution (1ml = 0.5 mg Cl-) until turbidity clears
PPM chloride = ml of mercuric nitrate x 100
The normality of the mercuric nitrate is left as an exercise.
That was mean, wasn't it? Ted Mooney does that to me all the time. "Here Tom, fill in the rest of this program -see 'ya."
I wish I had written this down when I used to use this method. Now I have to do it when the striped bass are running.
Let's see, Hg(NO3)2.H20 weighs 171.3 mg/mequivalent. Chloride ion weighs 35.5 mg/meq.
0.5 mg of Chloride ion = 0.014085 meq.
So I need 0.014085 meq./ml x 171.3 mg Hg(NO3)2.H20/meq. = 2.413 mg Hg(NO3)2.H20/ml
So the mercuric nitrate titrating solution should be made up at 2.413 g/liter.
Somebody check this. And you can check your reagent with a standard chloride solution.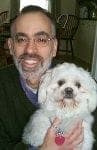 Tom Pullizzi
Falls Township, Pennsylvania
---
1998
It sounds like a white wash problem. But before attacking the false burning, make sure your sulfate concentration in the chromium bath is not too high. You are afraid of dragging in Chlorides to the chrome, but you have to make sure you do not drag in sulfate, as high sulfate causes real burning.
Now let us go back to white wash. How about the two rinses after nickel, if the drag out rinse is too concentrated, it might cause trouble. But you mentioned that when you skip the sulfuric dip, you have no problem, so let us concentrate on this bath. 10% sulfuric acid is too much for an activation. I would prefer a 10 g/l chromic acid dip prior to chromium. One more thing, make sure that rinses between nickel and chromium are not too old, not too acidic and not too alkaline.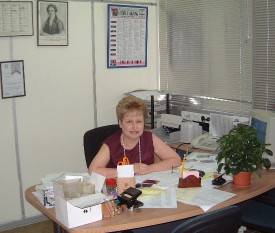 Sara Michaeli

chemical process supplier
Tel-Aviv, Israel