60,000 Q&A topics -- Education, Aloha, & Fun
topic 1744
Salt spray test for austenitic stainless steel.
A discussion started in 1998 but continuing through 2019
1998
Q. Anyone know how long 303 stainless steel (free-machining, with sulfur) is supposed to hold up in standard neutral salt spray?
This is assuming it will pass the test at all, and that the material has been properly passivated (nitric/dichromate or citric acid per ASTM).
Thanks in advance. A quick response will be greatly appreciated.

Bill Vins
microwave & cable assemblies - Mesa (what a place-a), Arizona
---
1998
A. QQ-P-35C [link is to free spec at Defense Logistics Agency, dla.mil] says that the parts (they mention 303 containing sulfur) should pass 2 hours salt spray. They say to use Type II passivating solution.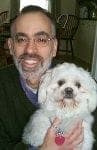 Tom Pullizzi
Falls Township, Pennsylvania
---
---
1998
Q. Anyone know how long the austenite stainless steel (grade SUS 304, 305, 316 and 316L) can withstand the salt spray mist testing before the first red rust spot appear.
The information is urgently needed.
Thank in advance. The prompt reply is much appreciated.
Ng Guat Peng
steel company - Malacca, Malaysia.
---
1998
A. I have salt fog tested 304, 304L and 316 for 2500 hours and did not see red rust.
I do not have a report on this since I am not employed by that firm any longer.
The test was per ASTM ASTM B117 [affil. link to spec at Techstreet] , surface was scribed. the test was to assure the paint adhered to the stainless after 2000 hours, not to find red rust. In the same test 409 stainless was tested.
I have routinely tested 304L and 409 stainless at 1500 hours per ANSI C57.12.28, Draft 5.
Hope this helped you.
Ty
Tyrone L. Caley
- Jefferson City, Missouri
---
1999
Q. Please give the details for the following subjects:
Method of salt spray test - corrosion resistance - life period - for all coatings like Zinc, hard chrome, anodising and painting on base materials iron, aluminium alloys, aluminium and brass materials.
Palkannan
- Coimbatore - Tamilnadu-India
---
1999
A. Hi Palkannan,
That's a broad question and, while it probably seems carefully framed, each of those issues involves a dozen "ifs, ands, & buts", so there are no quick answers. You could start getting the answers to those questions with the following AESF illustrated lectures: Corrosion, Testing, Metallurgy, Zinc Plating, Chromium Plating, Anodizing, and Phosphate Conversion Coatings. Good luck. You might also want to sign up for an AESF intensive training course, or a course by Kushner Electroplating School, the Institute of Metal Finishing in Birmingham UK, or the Metal Finishers Association of India. Good luck!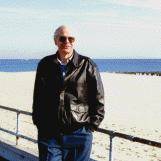 Ted Mooney, P.E.
finishing.com - Pine Beach, New Jersey
Striving to live Aloha
---
---
2000
Q. We have fabricated a stainless steel (SS 304) tank for oil (2%) emulsion in water for Roll Coolant System in Cold (steel) Rolling Mill. On filling of the oil-water emulsion, rust formation has been reported by the User. Is rust formation possible in SS 304 stainless steel, especially where the sheets have been welded?
Shall appreciate receiving any view & how this can be countered.
Sandip Sen
Bangalore, Karnataka, India
---
June 22, 2011
A. If you have used SS 304 for a coolant tank then there should be no rusting and if you find some red rust like formation most likely they are some acid cleaning in that area which might have caused this, you can simply use a buffing wheel and your problem should be solved.
We had a similar problem and with just buffing we were able to get back our SS304 back in action, all the best.
Dhiren Sankhla
End User - Bangalore, India
---
---
Salt spray test for 409, 304, and 201 stainless steels
August 4, 2018
Q. Dear All
I want to know difference between SUS409 and 304 and 201 stainless steel in salt spray testing.
Hadi A
- IRAN
---
August 2018
A. Hi Hadi. Can you tell us what you're involved in here? I wouldn't try to predict the results you should expect from this test, and probably you shouldn't be doing it anyway :-)
Good luck but please tell us your situation.
Thanks & Regards,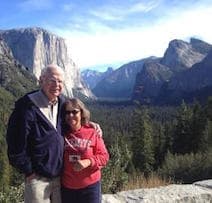 Ted Mooney, P.E. RET
finishing.com - Pine Beach, New Jersey
Aloha -- an idea worth spreading
---
---
September 20, 2018
Q. Is there a general expectation for number of salt spray hours different stainless steels will last before rusting? I have a print that calls for 1000 hours per ASTM and to use 316 stainless on a screw. Is 316 naturally going to last 1000 hours before rusting or does it need to be passivated a special way or treated to meet 1000?
Nick Ford
fasteners - cleveland Ohio United states
---
September 2018
A. Hi Nick. All stainless steel should be passivated. It's not an optional topcoating; rather it's a process of dissolving and removing any remnants of carbon steel from the surface. Without it, rust from those remnants of the manufacturing process must be expected.
I think it may be possible for 316 stainless steel to "last 1000 hours before rusting" because a number of knowledgeable people on this and other sites have made that claim ... but can you quote a spec? ASTM B117 [affil. link to spec at Techstreet] is only instruction for how to construct & operate a salt spray chamber, not for how to evaluate the results. The processing specs often tell you how to interpret failures. Without a spec telling you how to interpret results, you're instantly into no man's land (for example, do you use the naked eye, a jeweler's loupe, or a microscope to look for the rust? It depends on what the applicable spec says.)
Regards,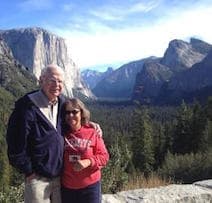 Ted Mooney, P.E. RET
finishing.com - Pine Beach, New Jersey
Aloha -- an idea worth spreading
---
September 20, 2018

Thanks Ted, appreciate the quick reply. Our requirements are usually spelled out clearly but not on a current project so I'd thought I'd seek out your expertise. "All should be passivated" is helpful.
Nick Ford
[returning]
- cleveland Ohio United states
---
---
September 28, 2018
Q. I need test results of SS Type 304 of ASTM A240 [affil. link to spec at Techstreet] and the time duration it withstands the salt water because we are trying to replace galvanized steel with the above-mentioned material.
Balachandar Mohan
- Chennai, TamilNadu, India
---
September 2018
A. Hi Balachandar. Sorry, but the question is a bit backwards. Salt spray hours for stainless vs. galvanized will give you not even the faintest clue about which is better for the application. Salt spray hours cannot be used to compare the corrosion resistance of different materials, especially galvanizing which can last 75 years and more in a natural environment when glassy zinc carbonates can form on the surface, but which cannot form in salt spray testing :-(
Properly passivated type 304 stainless steel should be excellent in a non-salty, non-chlorine environment as long as it is not in metallic contact with any other metal. If it actually is in contact with or splashed with salt water, 304 SS is unlikely to be acceptable, you'll probably want 316 SS. Please explain your application. Thanks. Good luck.
Regards,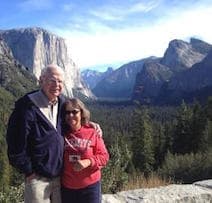 Ted Mooney, P.E. RET
finishing.com - Pine Beach, New Jersey
Aloha -- an idea worth spreading
---
---
February 14, 2019
Q. Hello

is there any literature that relates the time to start corrosion with material type? or just empirical tests?

Tests performed on common parts with bends have a greater chance of corrosion in pits due to build up?
Matheus Westphal
- Porto Alegre, Rio Grande do Sul, Brazil
---
February 2019
A. Hi Matheus. I think it's pretty well established that 316 SS with its molybdenum additions or 316Ti is more corrosion resistant than 304, and that 3xx is better than 4xx, and that passivation (or electropolishing) is necessary for rust-free corrosion resistance. But, yes, beyond that there are lots of different environments and situations so it's hard to say how long a given stainless steel will resist corrosion.
Yes, generally, high stress (tension from bending) does make the metal in that area more anodic and prone to corrosion; additionally, some types of bends and shapes might cause salts or moisture to accumulate, leading to faster corrosion. But in mild environments austenitic stainless steel can last a very long time, as witness tens of millions of sets of stainless flatware many decades old.
Regards,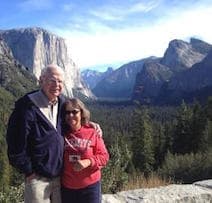 Ted Mooney, P.E. RET
finishing.com - Pine Beach, New Jersey
Aloha -- an idea worth spreading
---
---
February 15, 2019
Q. Thank you for the explanation, but I want to know if have some literature about SALT SPRAY TEST RESISTANCE, with spiceman [specification?] standard and only change of material, to compare what resists more in test.

Thank you
Matheus Westphal
[returning]
- POA, RS, Brazil
---
A. Hi again Matheus. There's a reason you're having trouble finding something that it would seem that a lot of people would want:-)
You can't always get what you want, but if you try sometimes you just may get what you need -- Rolling Stones
Regards,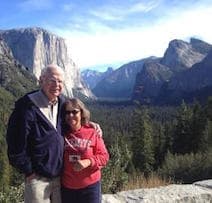 Ted Mooney, P.E. RET
finishing.com - Pine Beach, New Jersey
Aloha -- an idea worth spreading
---
---
April 3, 2019
Q. Hello

Is there any standard that specified the resistance of the SS304 for Salt Spray test?

For example, how many hours in the salt spray test (NSS) should resistance without corrosion?

I have some products, that we are using the requirement for 144 hours in the salt spray, but we are having problem, especially on the weld region.

Thanks
Gian Carlo Aguiar dos Santos
- Joinville, SC - Brazil
---
April 2019
A. Hi Matheus. Hi Gian Carlo. Except for the previously quoted QQ-P-35-C, which was cancelled over 20 years ago, and which requires 2 hours of salt spray resistance, I'm not aware of other specs. Hopefully another reader will enlighten us if there is one :-)
Regards,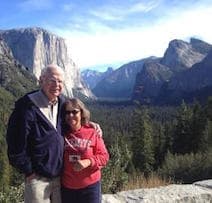 Ted Mooney, P.E. RET
finishing.com - Pine Beach, New Jersey
Aloha -- an idea worth spreading
---
April 8, 2019
A. NASM 1312-1 which is still active but relates to the old MIL-STD-1312-1. It is a 4 hour salt spray test for passivated Stainless and used for fasteners. Good luck, it's a bear to pass on threaded regions without media blasting them prior to passivation.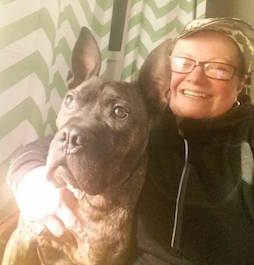 Rachel Mackintosh
Plating Solutions Control Specialist / Industrial Waste Water Treatment - Brattleboro, Vermont
---
---
November 21, 2019
Q. Hi,

Can you please advise me? I need stainless steel suitable for thread turning and over 400 hours of ISO 9227 [affil. link to spec at Techstreet] salt spray test. Do you know how to advise?
Matevz Barboric
Metalurgy - Ljubljana, Slovenia
---
May 2020
A. Hi Matevz. Thank you, thank you!
Your question and other Q&A's on this page made me uneasy because although I have a basic understanding of salt spray testing, I couldn't understand how people could talk about 2-hour, 4-hour, 400-hour, and 1500-hour salt spray testing requirements for the same materials :-(

Your question motivated me to find the best 15-minute technical article I've read in years, which explains the situation in one quick graphic:
I would suggest that anyone interested in stainless steel corrosion, testing, specification, etc. invest that same 15 minutes with
https://www.worldstainless.org/Files/issf/non-image-files/PDF/ISSF_The_salt_spray_test_and_its_use_in_ranking_stainless_steels.pdf
Many people have asked on this page "how many salt spray hours...?" After reading that paper, my answer to them would have to be: the answer is more digital than quantitative; the article will resist corrosion or it won't :-)
Regards,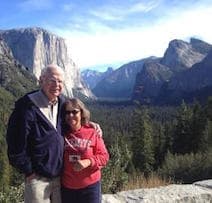 Ted Mooney, P.E. RET
finishing.com - Pine Beach, New Jersey
Aloha -- an idea worth spreading