World's #1 finishing resource since 1989
No login needed: Chime right in
topic 1731
Hard Gold Plating Problems & Solutions / Q&A's
1998
Q. I would like to know which gold plating solution will produce the hardest gold on nickel plated parts.
Mick Long
medals - Australia
---
affil. link
The Properties of Electrodeposited Metals and Alloys
by William Safranek
from Abe Books
or
info on Amazon
or



see our review
1998
A. Safranek's book "The Properties of Electrodeposited Metals and Alloys" lists numerous options =>
For pure gold, a sulfite bath was the hardest. Alloys of antimony or copper or cadmium or nickel in the range of 20 % were very hard relative to pure gold. Temperature and pulsed current can be used to make it harder also. If you are looking to do the plating, I would spend the money on the book.
James Watts
- Navarre, Florida
---
1998
Q. Thanks James.
We produce medals & badges for sporting organisations and schools from lead alloy castings. We currently use what I think is called "flash gold", potassium gold cyanide & gold conducting salts. Anything harder would give us an edge. I have access to many books, practical advice is what I need. Please.
Mick Long
[returning]
medals - Australia
---
1998
A. Flash gold refers more to the thickness of the gold plate than to the type of plate.
The "formula" you mentioned is one that has been used for years for gold plating.
I am going to assume that your surface only has to look like 24K gold. I have done a little plating with a proprietary 10K gold that looked very close to 24K.
Since your email indicates that you are "down under", it would appear that you are stuck with whatever you can get from the platers that you have access to.
You asked for "hardness". The referenced book lists dozens of formulations with their respective hardness as well as the source document that the data was obtained from. I would say that that was more valuable than what two or three gold baths an individual might have used. Alloy gold hardness can run well over 10 times pure gold hardness.
James Watts
- Navarre, Florida
---
---
Base Metal under Hard Gold Plating
2000
Q. Hello again,
I'm finding your site very helpful and keep returning to it when I need some details on electroplating.
Right now, we are investigating an item which requires gold plating for engineering use. The item is an automotive contact and it is being supplied with nickel plating, on top of which there is a silver plated layer and then a gold flash of 0.25um. Does this make sense? Are there good adhesion properties for gold on top of silver? What is the best base material for hard gold (Au-Co) plating?
Thanks for your help and keep up the good work on this site!
Daniela Ciappara
electronics - Malta
---
2000
A. Hi Daniela. I'm not on expert on contact design, but I haven't heard of any advantage to plating silver between the nickel and gold, and I would foresee the disadvantage of the gold and silver diffusing together into a less satisfactory alloy.
Hopefully an expert will correct me, but I think gold on nickel is ideal.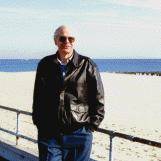 Ted Mooney, P.E.
Striving to live Aloha
finishing.com - Pine Beach, New Jersey
---
---
To minimize search efforts and to offer multiple viewpoints, we combined previously separate threads onto this page. Please forgive any resultant repetition, failures of chronological order, or what may look like readers disrespecting previous responses -- those other responses may not have been on the page at the time :-)
---
---
Acid Hard Gold Hardness
2001
Q. Hello,
I'm trying to evaluate the difference in hardness between Cu/Ni plating and Cu/Ni/Acid Hard Gold. The thicknesses are Cu: .70 mils, Ni: .15 mils, and Gold: 50 microinches.
Can you tell me anything about the hardness of acid hard gold vs. hardness of just nickel plating?
Thanks.
Regards,
Mark Hippert
- Rochester, New York
---
2006
A. Hello
There is no or very little influence of nickel plating in regards to hardness of gold. The hardness depends only on the composition of the electrolyte which influences the deposition of gold.Surprisingly while studying hard gold we have found that there is also very little difference in hardness in regards to thickness of the gold deposit. Gold alloy deposit electrolytes that deposits 200+Vickers hard gold alloy have been developed. What is the hardness you require.
Mukund Shinde
- Mumbai, Maharashtra, India
---
---
2006
Q. This is a follow up question to the question which gold plating is hardest? A book was recommended but we want to make sure that there will be no cyanide involved in the plating processes mentioned in the book.

Any other recommendations please? Thanks.
Lira Barrion
- Philippines
---
2006
A. Hello, Lira. James Watts summarized that, of the pure golds, the sulfites were the hardest; but he also clarified that alloy golds are much harder than pure golds. Do you need pure gold or alloy gold, or don't know yet?
The book that James suggested covers all of the gold plating processes, so some solutions are cyanide based, some are acid gold cyanides, some (like the sulfites) are cyanide-free.
affil. link
"Gold Plating Technology"
by Reid & Goldie
from Abe Books
or

One recommendation which may not have been apparent is that you purchase gold plating solutions from specialty vendors like Technic, rather than try to formulate your own -- because such suppliers have decades of formulation experience, patents in the area, and expensive instrumentation for analyzing your solutions that you may not be able to afford yourself. Although some researchers formulate their own gold plating solutions in order to study them, I've never known a plater or a jeweler who made their own because it makes little economic sense.
What other kinds of recommendations are you looking for please--other gold plating books? "Gold Plating Technology" by Reid and Goldie is a very good one =>
Best of luck!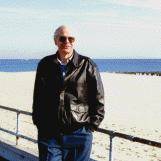 Ted Mooney, P.E.
Striving to live Aloha
finishing.com - Pine Beach, New Jersey
---
---
Brighteners, brightness and hardness in gold plating?
September 15, 2011
Q. I am writing the specification of Gold Plating on Copper for my company.
Could you advise the answers of my questions:

We will plating Gold on top of low-stressed Nickel plating with AMS2424 [affil. link to spec at Techstreet] (plating Nickel, low-stressed deposit), the base material is Copper.

(1) Gold plating can have hard gold plating and soft gold plating?
(2) I read some web said Bright (hard) gold plating, any relationship with bright and hard in gold plating? bright finish must be hard gold?
(3) if brightener is added in gold path, what effect to final gold coating, the gold plating will be hard or soft?
(4) what kinds of the surface finish for gold coating give the best solderability? fully bright, semi-bright or dull ?

Thanks!
Jeanne

Jeanne Yan
Engineer - Deer Park, New York
---
September 17, 2011
A. Hi Jeanne,

My reply as below:

(1) Hard gold usually refer to alloy gold plating like gold cobalt or gold nickel which hardness is higher than soft gold (pure gold).

(2) Besides hardness increase, the metal (like nickel or cobalt) co-deposit in alloy gold usually serves as a brightener as well to increase alloy gold deposit brightness to certain extent.

(3) Brightener (inorganic or organic) can function as grain refiner (improve brightness), improve thickness distribution by slow down deposition rate at high current density and minimize burnt deposit at high current density.

(4) Usually soft gold provides better solderability than hard gold. Several microinches is good enough to preserve nickel solderability. Too high gold thickness may reduce solderability as more difficult for molten solder to dissolve gold deposit and form intermetallic layer (solder joint) with nickel. As soft gold with low thickness is preferred, gold brightness is not a big deal.

Regards,
David

David Shiu
- Singapore
---
---
Increase hardness of Au plating deposit?
August 28, 2015
Q. Hi! I'm looking for ways to increase the hardness on a D type II gold bath. I'm currently drifting back and forth around the 200knoop mark and would like to keep the distribution of results above 200 knoop.

Current operating conditions are;
Gold - ~1 oz/gal
Nickel - 1600 ppm
pH - 4-4.5
baumé - ~15
Brightener - ~600 ppm
Temp - 95 °F

I've tried lowering temperature to 90 °F and pH to our lowest operating spec of 4 pH, with no positive results.
Noah Bakersfield
Analysis Technician - Fridley, Minnesota, US
---
---
September 2, 2015
A. Good day Noah.

I, too, am having a problem with my gold bath.
It is an E-56 bath which uses arsenic as the brightener.
The valency does change over time.
The bath is minimum 5 years old, with little demand on production.
The brightener consumption is well over recommendations, @ 0.2-0.3% BV per load.
I have now 90 ppm arsenic, 2 ppm nickel, BDL copper, 9 ppm iron.
It is not an organic issue, as carbon does not have any effect.
baumé @ 15, pH @ 5.75, temp. @ 127 F, Au @ 1.25 tr.oz/gal.
The efficiency is now @ 50%, due to the arsenic, and the hardness is being compromised.
I am plating 4 hours to reach 0.001" @ 40 mA per piece,9 pcs.
Tank volume @ 8 US gals.
I have no other recourse than to replace the bath.
I do know there are lead based brighteners which can provide the brightness and thickness, but I would need a deviation from the engineers.
One engineer will say the beaker is half full, the second will say it is half empty, and the third will say the beaker is twice the size as it should be!

Hope this is helpful.

Regards,
Eric Bogner
Lab Tech. - Whitby, On, Canada