World's #1 on-line resource since 1989
-----
Help for Corrosion Problem
2002
I'm trying to determine the best type of fastener to use in the following material and environment. I need to use a screw to fasten a carbon steel bar that has a flame spray aluminum coating to polyethylene. The environment will be in deep salt water in temperatures of 4 to 8 degrees C and will have to last 20 years in this environment. It has been suggested that a steel screw with an aluminum washer would do the trick. The size of the screw is a 1/4-14, 1 inch long. Do to aluminum and steel being dissimilar metals the washer will corrode with in a few years and the steel screw soon there after. If any one has any good ideas it would be greatly appreciated.
Bob Burrus
San Diego, California, USA
---
2002
Any way of aluminum flame spraying the screws? The way to prevent galvanic corrosion is for all surfaces to be the same material. Any practicality in an impressed current system to prevent corrosion?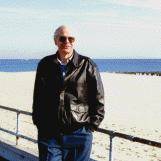 Ted Mooney
, P.E.
Striving to live Aloha
finishing.com - Pine Beach, New Jersey
---
2002
Bob,
I have a suggestion but maybe it's not, sizewise, too practical for you.
Why don't you use a plastic bolt? HOWEVER, Plastics sure don't have the tensile strength of metals. Hence I'd suggest that, if possible, you go and use a l/2" bolt. A Company called AICKENSTRUT (Probably taken over by another organization by now) had a super range of Polyurethane/glass bolts. Try a major electrical supply house because Aickenstrut had 'struts' and channels etc for, obviously, non conductive areas involving corrosion.
Coming, belatedly, to think of it ... there are also some fibreglass bolts available which would have a better tensile.
Hope this helps.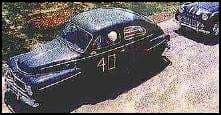 Freeman Newton
[dec]
(It is our sad duty to advise that Freeman passed away
April 21, 2012. R.I.P. old friend).

---
2002
Just got done answering question # 16607 on this same issue. Aluminum plating is done using two different processes: 1) in an ether bath using a German developed process done by firm in greater Minneapolis area (Alumiplate) and 2) using Ion Vapor Deposition (IVADIZE) process which is a PVD/CVD type vacuum coating process. Both can do bolts, washers, nuts, etc.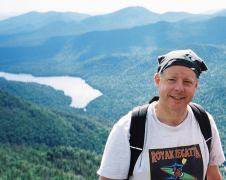 Milt Stevenson, Jr.
Anoplate Corporation

Syracuse, New York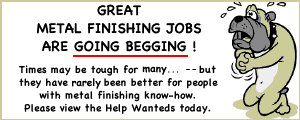 Plating Shop Manager [Salisbury, MD]
Junior Quality Engineer [Santa Clara, CA]
Plating Process Engineer [Wenatchee, WA]