World's #1 on-line resource since 1989
-----
Aluminum in contact with stainless steel
2002
Do you know if there is galvanic action between stainless steel and aluminum?
Udom Hungspruke
- Newark, New Jersey
---
First of two simultaneous responses -- 2002
I was intrigued by this question, and thought I would add my 2 cents:
It's difficult to make a precise determination as to the potential for galvanic corrosion in your particular application without knowing the exact alloys involved, and the environment that the materials will be subjected to.
I would have to say that there is a good chance that you will experience corrosion in the aluminum component. The fact that you are using stainless does not, in other words, prevent this phenomenon.
Scott Dupre
- Fall River, Massachusetts
---
Second of two simultaneous responses -- 2002
YES ! Go to the electromotive series in any high school chemistry book.

Robert H Probert
Robert H Probert Technical Services

Garner, North Carolina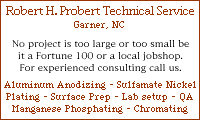 ---
2002
Everyone is beating around the bush! This is a terrible combination with only (perhaps) magnesium and gold in contact worse. Steel and stainless in contact with aluminum historically were coated with cadmium which galvanically is quite close to aluminum. If cad isn't available or permitted, zinc-nickel plating has been touted by Boeing and others as a suitable cad replacement. Another alternative, albeit expensive, would be aluminum plating or ion vapor deposited aluminum on the stainless steel member. Look for processes Alumiplate and/or Ivadize for aluminum deposition processes. Galvanically speaking .... GOOD LUCK!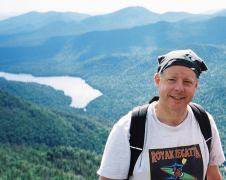 Milt Stevenson, Jr.
Anoplate Corporation

Syracuse, New York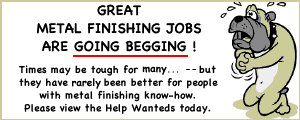 Plating Shop Manager [Salisbury, MD]
Junior Quality Engineer [Santa Clara, CA]
Plating Process Engineer [Wenatchee, WA]