World's #1 on-line resource since 1989
-----
Looking for sources of Nitro-Cellulose Lacquer paint
A discussion started in 2002 but continuing through 2019
2002
RFQ: I was hoping that someone here might be able to help me with another finish related issue: Paint.
I'm currently restoring a classic car and am looking for a source of the old nitrocellulose lacquer type paint that the manufacturers used to use before they switched over to the two-pack, base coat/clear coat paint. Much of my car still has the original paint on it in immaculate condition and I don't have the money, time, or desire to strip and repaint the entire car in two-pack paint, and I've tried using the modern two pack paints on the car in areas but it really doesn't work for touch-up as it stands out -- it just doesn't blend with the original cellulose paint.
What is everyone else out there using? Am I the only person left on earth with cellulose paint on my car? I often see beautifully restored cars with nitrocellulose lacquer, as it is the most desirable paint for classics and show winners. If I could afford to have my car repainted I would (though the paint on there looks excellent for the most part even after all these years)--but even if I could, I'd still prefer the old nitrocellulose paint, I just think it looks better than the modern base coat/clear coat paints which look too plastic-y. I know at least in California it is no longer legal for body shops to use cellulose paint but I am not sure about other states. I know however that it is available to hobbyists and that it is often used on guitars, the only question I have is, where are these people getting it?
Anyone have any sources out there? Suggestions?
Thanks,
James H
- San Mateo, California
---
2002
A. Nitro based paints aren't as durable as the types of paints used as automotive finishes these days. Yes, California has restrictive laws concerning emissions of volatile organic compounds, so it is difficult to find a manufacturer of these types of paints in that state.
Jake Koch
G. J. Nikolas &Co.,Inc.

Bellwood, Illinois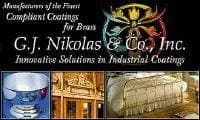 ---
2002
Q. I'm having exactly the same problem, on my 1960 Rover, but I just hit the web with "Cellulose Paint" and up came a few results from UK like, Auto Paint Supplies [Birmingham].
However like the guy said, your state may not like the fumes being released.
But I believe that the finish is definitely better, and it takes a great polish!
Are you going to do the work your self?
Stuart Penketh
- Bangkok, Thailand
---
2003
A. Here in California it's pretty much 2-part paints. Also these paints contain isocyanates which can be deadly. I am not too sure about nitro cellulose, it was replaced with acrylic lacquer in the 50's. Acrylic lacquer is still made by Dupont (under the name Lucite, this is the original acrylic lacquer) and by PPG under the name Duracryl. These are easy to spray and will give you the finish you are looking for. When you see "show" lacquer jobs this is usually what is is. This stuff polishes up like glass. Auto color library in San Diego, CA. makes and ships just about any color.
Hope this helps.
Corey Smith
- Pasadena, California
---
2004
RFQ: I have the same problem...have a 69 Monza Red Corvette...trying to find some DuPont 974 lacquer paint and I am having a really tough time locating this...is there anyone out there that can help...I would appreciate it...
Thanks,
Richard Oliva
- Mahopac, New York
---
2005
A. Check out Robert Turnquist, his shops name was Hibernia and he is located in NJ. He used to have a large selection of nitro cellulose paints.
Good Luck!
Jonathan Hodgman
- Atlanta, Georgia
----
Ed. note: Nitrocellulose paint for restorations is also reportedly available from Durobond Paints in Australia.
---
2005
A. Nitrocellulose paints/varnish are used on high end electric guitar finishes - check out Luthiers and Guitar repair shops.
Shane
- Melbourne, Australia
---
2006
A. William Wolf in Cleveland,Ohio has English nitrocellulose. Also Glasso german lacquer is available from Alplex Automotive in Connecticut. Ditzler Ditz-Lac lacquer will hold up for years if applied properly and given reasonable care.
Hugh Woodward
body man - Cincinnati, Ohio
---
2006
A. Arcal Chemical makes an 031 Nitrocellulose Lacquer.
Mark Stephens
- Stafford, Virginia
---
2007
A. I use nitro all the time to finish guitars. The only people I know making it are cabinet maker suppliers. That is where I get mine here in Canada. None of the auto paint places have it nor are they allowed to use it in Canada. I believe it is the same in California if not the entire USA. Canada has gone a step further and only waterborne paint will be allowed for autos starting 2009.

You cannot get it shipped from other countries legally without a lot of headaches. You should be able to find at least one place that makes nitro cellulose in your area. The auto places will be no help, look for cabinetmaker suppliers. Deft clear lacquer is nitro so if you find a can of deft in your hardware store read the label and see who actually made it. There is a website for guitar finishers called reranch.com that sells it in spray bomb form US only. Perhaps they can hook you up.
Jay Jay
- Toronto, Ontario, Canada
---
2007
A. ML Campbell makes a 550 VOC, legal in the SF bay area, and a 275 VOC legal in the LA area, Nitrocellulose Lacquer. Louis and Company distributes it locally from their Fremont, CA location for the wood working industry.

Good luck, Jim
Jim Fox
- Los Gatos, California
---
February 14, 2008
A. Nitrocellulose lacquer is available from Bill Hirsch products, just "google" them on the internet. It will also require a special thinner and other additives available from Dan's Distributing in Sonora, Ca. a county that allows lacquer painting.
Jim Eddy
- San Ramon, California
---
October 3, 2008
A. I'm involved with antique aircraft restoration. The paint buildup on fabric used to be nitrate dope which is compatible with lacquers. It may even be the same as what they used on cars in the pre WWII era. Nitrate dope is still available. Butyrate dopes were developed in WWII as they were less flammable.
Fred Hogan
- Hamilton, Ohio
---
October 30, 2008
A. Hello.
I build and repair guitars and if it's Nitrocellulose your looking for, I've been able to find a company out of Ohio called Stewart MacDonald.
They carry everything from the Lawrence-McFadden line used by OEM's such as Fender Guitars, down to spray cans of ColorTone brand for hobbyists.
Keep in mind, it's a Stringed Instrument supply company so they won't be answering any automotive questions. Machine Heads not Gear Heads.
Greg.
Greg McKinnon
- Lindsay, Ontario, Canada
---
May 7, 2009
A. Nitrocellulose paints are manufactured in India by M/s. Esdee Paints Ltd. and M/s. Hero Paints Ltd.
Vallabh Kamat
- Mapusa, Goa, India
---
January 3, 2010

We have used the water based paints for about 5 years as we cannot use cellulose by law. It surprisingly is hard wearing and the polish we spray over it gives a really nice finish, the only complaint we have is it takes a lot of drying, and cars that should get two or three coats can, according to the weather, take two or three days.

Cliff Jones




car repairs - Cheshire, England, UK




---
May 12, 2010
A. Hibernia Auto Restorers, in Hibernia, NJ sells nitrocellulose and acrylic lacquers. They have color chips dating back to the 1920's and can match almost any color. For acrylic lacquer, the "Color Library" site.
Douglas Conwell
- Los Alamitos, California
---
October 6, 2010
A. If you want Nitrocellulose lacquer in CA try here:
www.douglasandsturgess.com/product/CC-1022.html
James Hopkins
- Paradise, California USA
---
January 23, 2011

When someone asks questions regarding lacquer paint there is typically a response that the paint is not as durable.

This has long been the case; almost anything can mess up lacquer paint. That's not the issue.

Lacquer paint is a paint for hobbyists or others who want to maintain their paint just like they maintain their engine, tires, etc.

Lacquer paint has better color characteristic than most any paint particularly in monotone solid colors. Lacquer can be sanded to a much smoother finish than any other paint. I prefer this immensely to the fabricated method of using clear to enhance depth.

Sure lacquer chips, cracks, fades, etc., but it's very simple to spray and sand a spot or even paint the spot with a brush and sand or fill chips with a toothpick and sand. When the paint becomes thin, just add a few new coats.

Besides the fine finish on show cars that everyone notices, is isn't often mentioned that the owners spend time maintaining the paint, and damages are easy to repair.

It's not the durability, it's the finish and maintenance.

Steve Bowen




- Dallas Texas





---

July 12, 2011

There is a lot of misinformation about different technology paints. A lacquer is defined as a coating that dries solely by the evaporation of the solvents. There is no further reaction that take place.
Enamel paints dry by oxidation of the "drying oils" in them (such as linseed oil).
Two pack paints dry by chemical reaction between the resins in the two parts.
Nitrocellulose resin is the primary resin in nitrocellulose lacquers. It is an excellent choice for interior wood. It is very easy to apply and it give wood a nice "warm" look. However, it does not stand up outdoors, and as such I do not recommend a nitrocellulose lacquer for any exterior finish.
Lacquers are easy to apply, easy to repair and easy to polish to high gloss. So "back in the day" auto manufacturers would use multiple coats of such a lacquer to finish cars, but it didn't hold up.
Later, acrylic lacquers were developed for auto use, and they have good durability and are easy to use.
The two pack acrylic urethanes have excellent durability. But they are harder to apply and usually cost more.

John Davis




- San Francisco, California USA




---
February 9, 2012
A. Here in South Africa nitro paint is easy to get hold of; it is generally called Duco. Around where I live there are at least seven auto paint shops that stock it along with everything else needed to apply and polish it. The range of colours available are mind numbing and I've even added glitter (the type used in arts and crafts) to some darker colours with fantastic results. I have painted a few cars with it as well as a guitar for my nephew. It does however need substantial thinning to spray otherwise it tends to make 'spider webs or blobs on the project...the latter of which could reveal pit marks when sanded down...so thinning it to a watery consistency is important for spraying.
It can be easily applied by brush if you feel like flatting (sanding) it down to a smooth finish. As far as polishing goes, a smooth surface prepared with a 1500 to 2000 auto paper gives phenomenal shine but be sure to sand in one direction and not in circles as circular motion leaves swirl marks. The same method for polishing and buffing applies -- at least that's what I found to work best when working by hand. Hope you find what you are looking for.
Claude Bakker
- Gauteng, South Africa
---
August 22, 2012
A. We make California legal lacquer paints. Check us out on Ebay or google us.
Bob Barney
Tamco Paint - Norfolk Virginia
---
Ed. note: This site is for camaraderie and technical info exchange, and we normally don't print any sourcing info (why?). We made an exception for nitrocellulose lacquer because is is becoming hard to find. But one of the reasons is that one "testimonial" always leads to a louder one from a competitor, precipitating a race to the bottom that ends with shills posting pages of spam while posing as satisfied customers :-)

If you want your product mentioned as another potential source here, we'll do it to be fair. But if you want to claim that it is better, cheaper, more convenient or in any way superior to the other offerings, then order an ad here -- because we won't print such postings. Sorry.
---
August 24, 2012
A. John Goudey at 21 Primrose Ave in Toronto will mix lacquers for you in any colour
Heather
[last name deleted for privacy by Editor]
- Toronto, Ontario, Canada
---
July 14, 2013
A. I have almost 400 cans of automobile Dupont lacquer paint from the 50's and 60's still good.
Jeffrey Tuttle
jjmtuttle@yahoo.com - Westland michigan USA
---
---
How to reduce the drying time of nitrocellulose lacquer?
November 7, 2013
Q. Hello,

I am in the industrial coatings business and a customer has approached me looking to buy liquid spray equipment from me. For me to do this I am evaluating the application to select the right equipment for it. The application is airless spraying of NC lacquer on the customer's product coming out his processing machine. I am looking for help in reducing the drying time of Nitrocellulose lacquer.

I have performed trials by spraying NC lacquer on a customer's product. I am using an unheated, airless spray system. The objective I am trying to achieve is to reduce the drying time to less than a minute to reduce production time. The purpose of the lacquer is to protect the surface of the product - a glossy finish is appreciated but that is not very important.

I have tried the following experiments so far:
- Lacquer + recommended ratio of solvent, room temperature
- Lacquer + reduced ratio of solvent, room temperature
- Lacquer + recommended ratio of solvent, product heated but dried at room temperature

I have even tried heating the product to be coated. This has reduced the drying time but not to the level I was hoping for.

I know that I must look at reducing the solvent content but in order to spray a highly viscous coating, I would have to heat it first. But because I've never tried heating NC lacquer before spraying, I would like to know what to watch out for. I would like advice on spraying pressures, temperatures, viscosity, etc. Basically, anything that would help me solve this problem. For information, the undiluted NC lacquer has a viscosity of over 300 seconds in a Ford cup.

Thanks for any help and advice that you may have.

Regards,

Vikram
Vikram S
Engineer - Bangalore, India
---
November 8, 2013
A. Hi Vikram. This site is primarily about metal finishing, and therefore it focuses more on how to choose & apply finishes, and resolve issues in those areas, rather than how to formulate chemicals. But we'll post your inquiry and hope for the best. Good luck.
Regards,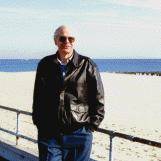 Ted Mooney
, P.E.
Striving to live Aloha
finishing.com - Pine Beach, New Jersey
---
January 7, 2015
A. Hallo Vikram
Have you solved the problem? I just saw it today.

The NC Binders can be dried faster by using good and quick-drying solvents for making a paint. Keep the layer thin by dissolving it in quick drying solvents and using a ball mill to ensure the cellulose is completely dry.

The binders burn quickly, and drying it faster than reasonable speed will compromise the finish quality. Once the drying is almost done, hot air can do the rest fast.
We dry it in a machine with spinning and drying with hot and dry air. Bangalore can be humid so you have to use dry air.
Vijay Mehan
- New Haven Connecticut USA
---
---
Putting Acrylic Paint on top of Nitro Cellulose Lacquer
July 14, 2016
Q. Can I spray acrylic color finish over nitro cellulose finish on an old car ?
The existing nitro cellulose on the car is in very good condition, but I want to put acrylic over it.
John Hoehn
Enthusiast car restorer - Zurich, Switzerland
---
October 11, 2016
A. You can but its not advisable, as Nitrocellulose is a thermoplastic and Acrylic is a thermosetting.
Thermoplastics(Tp) are less durable than thermoset(Ts),that's why they were replaced!
If you cover a Tp with a TS, the durability is only as good as the weakest finish (the Tp). Really you need to go with another Nitrocellulose paint or strip it back to the metal for the most hard-wearing coat possible.
Hope this helps and isn't too confusing!
jon oneill
- Huntingdon united kingdom
---
October 25, 2019
A. Automotive Nitro cellulose paint manufacturers:

https://www.hemmings.com/blog/article/restoring-radiance/

https://www.hirschauto.com/GALLON-NITROCELLULOSE-LACQUER/productinfo/NITL-GAL/BLACK/

http://www.hiberniaautorestorers.com/nitrocellulose-automotive-laquers.php

Nitrocellulose Lacquer is not as durable as acrylic lacquer. There is no equal to Nitrocellulose Lacquer when it comes to depth and gloss and ease of buffing, especially BLACK. The gloss on Base coat/Clear coat is on the surface no real depth.
Cliff Pasos
- Santa Clara, California, USA