World's #1 on-line resource since 1989
-----
Changing yellow gold to white gold
2002
I have a ring that is 18 or 24k gold, and I would like to have it dipped in a platinum color, maybe white gold or something. I don't really know much about this, but I have heard it can be done. Can you help me out?
Thanks,
Tara Jordan
- Phoenix, Arizona
---
2002
You should look into rhodium plating. See letter 16298 at this website for a similar inquiry.
Courtlan Erickson
- Salt Lake City, Utah
---
December 17, 2008
My fiance and I have been engaged for over a year and I have a white-gold solitaire engagement ring. I get a rhodium finish every 4 months like I am supposed to and have had no problems with it.
We bought a gold-yellow band the other night and the jeweler did not have any in white-gold, but said that it could easily be change to white-gold. They were going out of business and is the same place I bought my engagement ring. The diamonds are all good quality and clarity, but when we took it to another jeweler they said no, it can't be done without having to get new coating every week because it will wear off. Is this true, or is there something else that can be done to get it changed to white gold where I may need to get it redone every 4-5 months? Or should I just get a new band and keep the diamonds?
Amy Starks
- Arlington, Virginia
---
December 24, 2008
Hi, Amy. We now have an FAQ: "Rhodium Plating & White Gold" which will quickly explain all.
A ring is a very high wear item compared to a necklace or a brooch. In fact, the band itself will wear all the way through in a limited number of years. Rhodium plating is quite thin, and wears through pretty fast on a ring.
Here's the difference between rhodium plating good white gold vs. plating yellow gold. As the plating starts wearing, the underlying metal starts becoming visible. If the underlying metal is a good shade of white, there will be very little contrast, and it can be a good while before replating is necessary. If the underlying metal is yellow, as soon as there is a slight bit of wear in a tiny spot, the contrast will be obvious, and you'll be unhappy. And if you change your mind and want to just go back to yellow, it's hard to get all the rhodium off.
So yellow gold should not be rhodium plated as a matter of course, although some jewelry stores in the center aisles of malls apparently rhodium plate yellow gold to reduce the amount of stock they need to carry.
If you explain to the jeweler that you fully understand the issue and that you'd like to try rhodium plating anyway, I think you'll find this jeweler of another jeweler happy to do it for you. But if I was the jeweler I'd probably want you to sign off on something proving that you accepted the unpromising terms. Good luck and Merry Christmas.
Regards,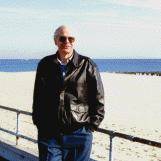 Ted Mooney
, P.E.
Striving to live Aloha
finishing.com - Pine Beach, New Jersey
adv.: Discover the choice made by manufacturers
nationwide for high quality jewelry plating & finishing