World's #1 on-line resource since 1989
-----
Rhodium Plating
2002
Q. I recently had my Platinum engagement ring cleaned and the jeweler asked if I wanted it Rhodium plated. I never heard of that before and he assured me it was fine to do. My question is does it do anything to the Platinum, decrease the value or ruin it. I have to say it looks great but I hope it's ok to do.
Kelly PRICE
- Coram, New York
---
2002
A. Rhodium is very bright and very hard. If you like the look, it should do nothing to hurt your ring.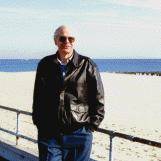 Ted Mooney
, P.E.
Striving to live Aloha
finishing.com - Pine Beach, New Jersey
---
2002
Q. I also have white and gold plating equipment but this is the first time I heard of rhodium plating. Can you tell me what's the process in plating using rhodium.
Danny G. Reyes
- Philippines
---
2002
A. Rhodium is a precious metal like gold. Actually, it's much more precious than gold over the last couple of decades. It is a very bright reflective finish, as shiny as chrome but a little whiter like silver. You can buy proprietary plating salts and additives from the suppliers of precious metal plating chemistry.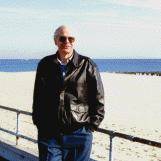 Ted Mooney
, P.E.
Striving to live Aloha
finishing.com - Pine Beach, New Jersey
---
April 7, 2008
Q. I went to trade my gold chain and ring in for a white gold setting and a white gold chain. It was so expensive and they were going to give me so little for my yellow gold, the dealer suggested Rhodium plating. Do you agree with this? What should it cost for each piece? Thanks
Pj Lennon
Consumer - Los Angeles, California, USA
---
2004
Q. Can someone explain to me what happens with white gold as the rhodium plating wears off? If it absorbed into your skin? Is there any evidence that this could be harmful to you?
Ron Eischen
Homeowner - Plymouth, Michigan
---
2005
A. Rhodium plating wears off, not into your skin. But underneath is either nickel plating or a white gold alloy which probably contains nickel. Many people are allergic to nickel (nasty skin rashes) and most white gold contains nickel. Because rhodium plating is porous, what happens when the rhodium wears off is only different in degree, not in concept--there is somewhat more exposure to nickel.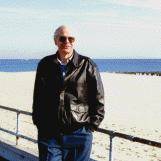 Ted Mooney
, P.E.
Striving to live Aloha
finishing.com - Pine Beach, New Jersey
---
---
To minimize search efforts and to offer multiple viewpoints, we combined previously separate threads onto this page. Please forgive any resultant repetition, failures of chronological order, or what may look like readers disrespecting previous responses -- those other responses may not have been on the page at the time :-)
---
---
2002
Q. I am building a watch case from steel and want to Rhodium Plate it. How do I Rhodium Plate steel?
Stephen Remington
- Barrie, Ontario, Canada
---
2002
A. I would send the watch case to a qualified precious metals plater. It should be undercoated with a thin copper coating, then a coating of decorative bright nickel prior to receiving final Rhodium Flash. For thickness I would recommend .0001 thick copper, .0005 thick Bright Nickel and a Rhodium Flash of .00002 thick. Go heavier on the nickel if tolerances allow for extra corrosion protection.
Peter Cox
Aero-Dynamics, Inc - Seabrook, New Hampshire USA
---
2002
A. Once you have completed the watch and the surface is the exact condition that your desire (polished, satin etc), you will need to "activate" the steel in order for the rhodium to adhere to the surface(By the way,the plating process does not conceal surface flaws or blemishes).Many platers will use either a woods nickel strike or a acid gold strike to cover the steel with a thin layer of metal to achieve adhesion. You may then choose to utilize a good preplate of bright nickel, 5-10 microns in thickness. This will help level out any minor surface waves that may exist in the steel case, and should not interfere with any build tolerances in the watch. This is followed by a final layer of Rhodium. I would recommend at least .50-1.0 microns of rhodium. Rhodium in the "jewelry store thickness" (.05-10 microns) has too many pores in it and allows some minor surface tarnish to form, so a good thickness is important. In your application hopefully you are using a stainless steel ! material such as 316 or 304 so this may not be a big deal. Rhodium is quite hard and to some people it resembles chrome visually. It reflects about 75-80% of the light that strikes it and is quite attractive when done correctly. Hope this helps and best of luck with the project!
Dave Vinson
Metal Arts Specialties - Leonard, Michigan U.S.A.