World's #1 on-line resource since 1989
-----
Passivate 304 and 316 Stainless Steel or Not?
2002
We are manufacturing SS components from SS 304, 316 . We carry out passivation in a plastic container. Our passivation formulation consists of 20% Nitric acid and 5 % sodium dichromate in water. We immerse our components in this formulation for approx. 45 min, without any heating. When we immerse the components nothing happens to it ( no colour change , pitting etc). We then immersed some samples of the passivated lot in salt water ( using house salt) and kept them for 48 hrs. Nothing again happened to the samples. Does that mean that the components have been passivated correctly. Also surprisingly the non passivated samples when put in salt water also did not show any rusting. Do we require passivation.
A Khan
- India
---
2002
Hi,
There are few standard test to confirm whether the Passivation is perfect or not. What you have done is Accelerated corrosion testing (when you put the SS material in Salt water the Fe left on the surface will form rust to tell you that there is still some iron left on the surface). Passivation is the process in which the Iron on the surface of SS is selectively removed to enrich the Chromium on the surface. This will provide better resistance against corrosion.
To confirm if all the iron on the surface is removed effectively during passivation there is a test called copper sulfate test.
You need to apply a slightly acidic CuS04 (16 gpl CuS04 and few drops of H2SO4) Solution on the surface of the passivated material. After few mins wash the sample and look for copper deposit on the place where the solution was applied. If you don't find Copper deposit, your passivation is good. This has to be done only on 200 and 300 series SS material. Refer Mil-STD-753 [link is to free spec at Defense Logistics Agency, dla.mil] (replaced by AMS-STD-753 [affil. link to spec at Techstreet] ) for details on this test.
Good luck ..
Karthik
- Singapore
---
2002
It is not unusual to have 316 or 304 stainless steel pass the free iron tests (whichever you use- refer to ASTM A967 / A967M [affil. link to spec at Techstreet] ) because the base metal is very good even without passivation. Many companies do not passivate these grades for general use. (See A-967 also for the method of passivating austenitic stainless- you do not need the sodium dichromate)Passivation is absolutely necessary if you have imparted free iron to the surface in your machining, processing or handling.
However, if your customer is expecting good corrosion resistance in stressful situations (salt spray, chloride contact, etc.) passivation gives you an extra measure of resistance due to the chromium enrichment of the surface.


Lee Kremer
Stellar Solutions, Inc.

McHenry, Illinois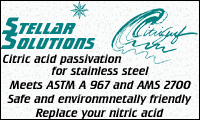 ---
---
April 13, 2012
Q. Our county has a 304 fabricated large sculpture displayed 200 yds from the Gulf of Mexico. After several years it now has a rust colored patina. Was not passivated.
Can we acquire and use on-site chemicals to test the surface for possible benefit from acid wash and or passivation ? Thanks, John
John Dubowik
engineering - Englewood, Florida, USA
---
April 16, 2012
A. Sure, see my answer to posting #37180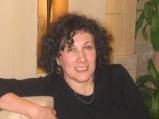 Anna Berkovich
Russamer Lab

Pittsburgh, Pennsylvania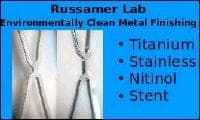 ---
April 20, 2012

A. Yes, you can find passivation pastes commercially available. They will remove the rusty stain, and impart some passivation and delay the rusty stain formation.

However, T304 that close to salt water will develop surface rust again before long. T304 was a poor choice for that location. T316 would have been better.




Jeffrey Holmes, CEF




Spartanburg, South Carolina





---

April 20, 2012

A. First, you'll need to remove the rust. Citric passivation chemicals will slowly dissolve the rust. A 3,000 psi pressure wash will help knock out any rust from inside the corrosion pits. Avoid grinding as it can smear the rust and it will mess up the "look" of the piece terribly.

I suggest applying another treatment of passivation chemical after all visible rust has been removed. If possible, rinse with de-ionized water.

Passivation will NOT affect the surface profile. The pits from the rust will still be present.

Most citric passivation chemicals are mild pH. They will not dissolve any heavy metals and therefore considered non-hazardous.

Todd Turner




- El Dorado, Arkansas




---
May 4, 2012
A. John,
We have been dealing with corrosion issues in marine environments for many years and there are things you can do that contribute greatly to the long-term survival of the stainless. However it will always come down to maintaining the piece with treatments as needed, that environment is too harsh to be able to passivate once and forget about it afterwards. Let us know if we can be of assistance.

Ray Kremer
Stellar Solutions, Inc.

McHenry, Illinois